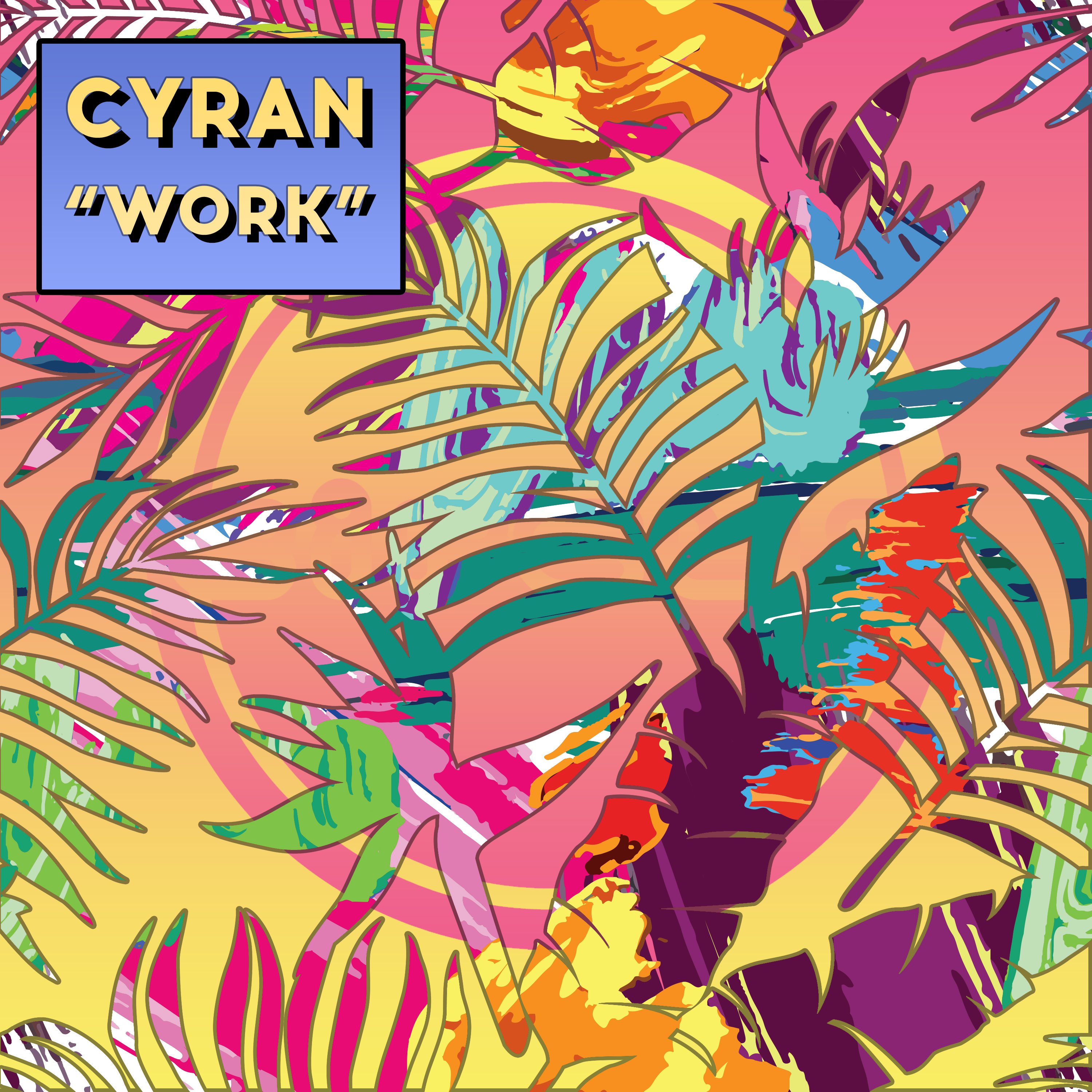 In just a few days, Cyran is releasing an all new EP entitled Work on Circus Records. The tracks, each listed below, take their titles from the simple vocals samples put on loop during the track. So far, Cyran has released Work and Just Like You on Soundcloud.  Circus Record has given EDMAssassin a sneak preview and it is an awesome compilation so far.
The EP consists of very heavy in tribal percussion-style music. The tracks take these different percussion samples and accompany them with unique synths that make the EP perfect for a party.  The tracks are both catchy and have rhythmic swing bats with them.  My personal favorite track, Work is a very simple track that gives almost a futuristic tropical feel to it.
Check the tracks available out below and the iTunes link is available as well.
1. Jam
2. Vibin'
3. Work
[soundcloud url="https://api.soundcloud.com/tracks/263927676″ params="color=ff5500&auto_play=false&hide_related=false&show_comments=true&show_user=true&show_reposts=false" width="100%" height="166″ iframe="true" /]
4. Just Like You
[soundcloud url="https://api.soundcloud.com/tracks/251019994″ params="color=ff5500&auto_play=false&hide_related=false&show_comments=true&show_user=true&show_reposts=false" width="100%" height="166″ iframe="true" /]
Flux Pavilion and Doctor P both are scheduled by Circus to do live streams with Cyran in order to promote the album, so check out what has been released so far:
Flux Pavilion:
https://www.facebook.com/fluxpavilion/videos/10154145114803798/
Leave a Reply