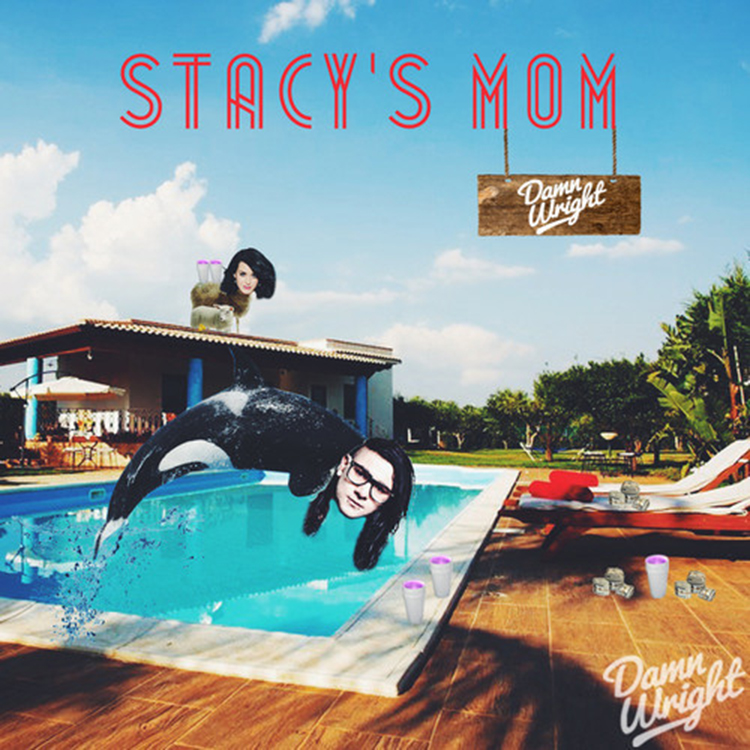 One of my readers sent this to me and since I just woke up, I was dying laughing. This is one of the funniest things I have seen in a while, but also one of the most awesome. This track is by Damn Wright who we've mentioned before here on EDM Assassin as he remixed 'The Monster' by Eminem featuring Rihanna as well as 'Closing Time' by Semisonic. This time he is back remixing a song that made my youth a time of changing the lyrics to tell each of my friends who had a hot mom. He does such a great job by keeping the original intact but also giving that EDM flavor to it. Everything about this track is hot. Here is what he had to say about it:
OK GUYS IM NOT GONNA LIE I DID IN FACT BANG STACYS MOM AND SHE WAS DYING FOR A REMIX. SO YOU KNOW HOW I DO I GIVE THE BIRDS WHAT THEY WANT WHEN THEY WANT. AND ITS NOT REALLY A WANT ITS MORE OF A NEED ANYWAYS. HOPE YOU GUYS ENJOY THE WORK I DID ON STACYS MOM AND NOT JUST HER BOOB JOB. ALSO THIS IS THE REAL TRAPHOUSE NOT GUCCI MANE TRAPHOUSE HOOD SHIT COOKIN CHICKENS IN THE KITCHEN SLINGING BRICKS OUT THE OVEN. THIS iS FULL OUT TRAP MUSIC AND HOUSE MUSIC AT ITS FINEST. TURN UP TURN DOWN TURN LEFT TURN WRIGHT IDC BUT I LOVE U
Check it out right now! Download it since it is free!
Leave a Reply