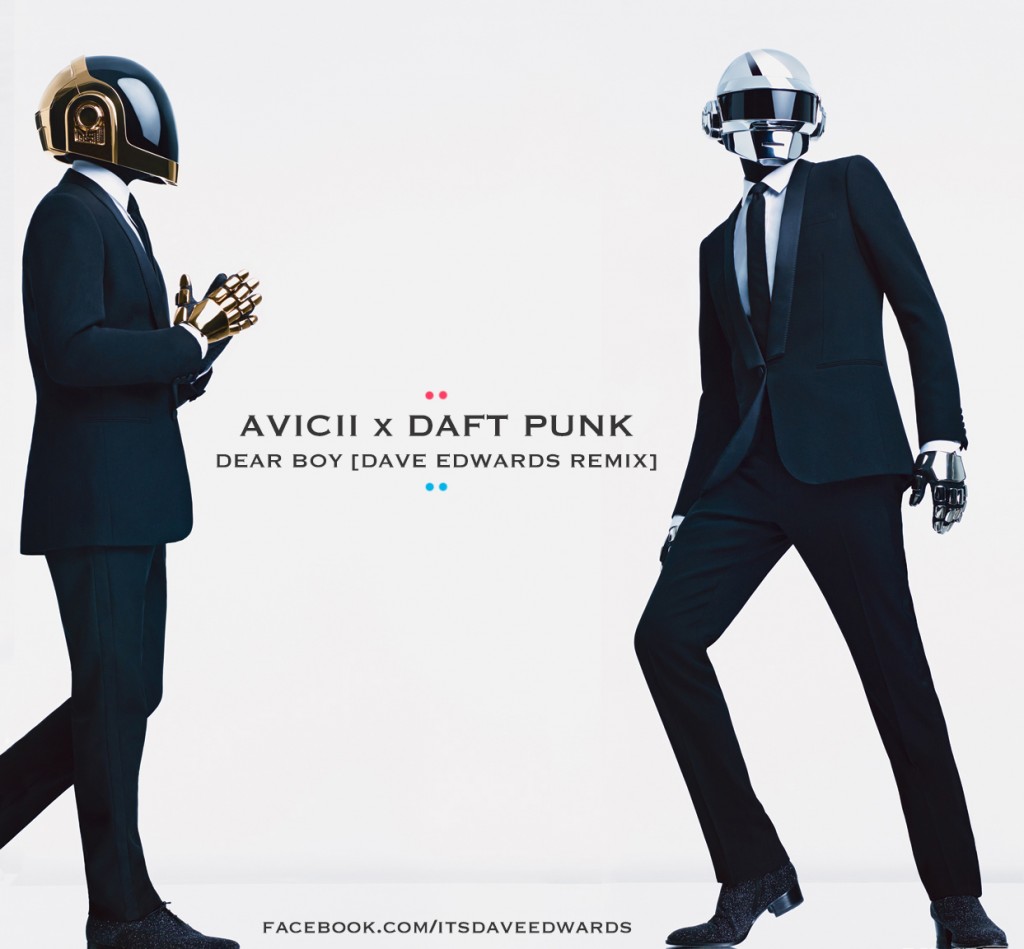 This is probably the neatest remix I have heard in a long time. Someone sent me this via an email and I had to check it out when I saw that it was Avicii and Daft Punk in a remix. Truthfully, I was expecting another Levels remix, but this is surprisingly amazing. I'm not saying Dave Edwards isn't impressive to say the least, but I didn't see Avicii's 'Dear Boy' and Daft Punk's 'Harder Better Faster' together. This song is absolutely amazing. Check this song out right now! It is free to download! Get it. Here's Dave's info on the track:
This remix is a bit different from everything else I've released this year, and I had a lot of fun making this one. The idea came about when I was listening to Avicii's "Dear Boy" for the first time and I noticed there was a nice chord solo with a topline over it before the first drop, and there were no vocals or drums to get in the way of sampling it. About 5 minutes later I'd rearranged the chords and cut them up into a totally new sequence that instantly inspired me to build a modern french house style song around it, and so I did. The only problem Avicii's song presented was that there wasn't an obvious vocal to use for the hook, and knowing that DP's HFBS is in the same key, I decided to try out the vocals and…everything just clicked. The result is a track that's equal parts French House banger and melodic pop, and I hope you guys enjoy it!
Check him out on Twitter and Facebook.
Invest in his IndieGoGo campaign for his new EP so he can continue making more!! igg.me/at/daveedwards/x/1665256
Leave a Reply