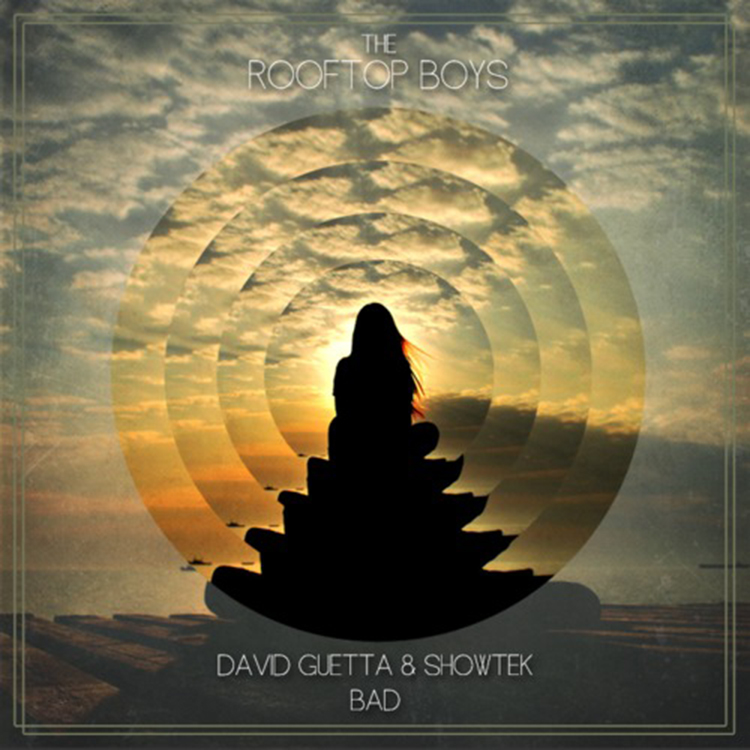 This is one of the best remixes that I've heard in quite a while. It is just so perfect for a summer time. I want to go driving up and down the street by the beach, with my windows down, playing this track. They took the original and turned it into more of a pop-like vocal track. It works so well that I can't get over this track. The Rooftop Boys have truly turned this into quite the remix that you want to have. They also have hilarious track notes:
– After extensive research and numerous human trials, scientists have discovered the chromosome which researches are now calling "The Fonz." Scientists have best described this figure as wearing an almost leather like coating, known for it's irrational and uncontrollable powers effecting the male, as well as female libido. Next time you ask for help from the Devil & Angel on your shoulder, just remember that deep inside, "The Fonz" has the final say.

– The entire dance music community has been asking, "What the hell was going on with David Guetta during his Tomorrow Land performance?" Truth be told, David Guetta was a victim of sorcery. Little does the world know, one of the two Rooftop Boys' third cousins is, in fact, Harry Potter.

– David Guetta showed our "Bad" remix to his good friend Will Ferrell, and once he heard us singing some more backup vocals he declared us the "Song Birds of the Dance Music Generation."
Check out this track and download it because it is free!
[soundcloud url="https://api.soundcloud.com/tracks/163853229″ params="color=ff5500&auto_play=false&hide_related=false&show_comments=true&show_user=true&show_reposts=false" width="100%" height="166″ iframe="true" /]
Leave a Reply