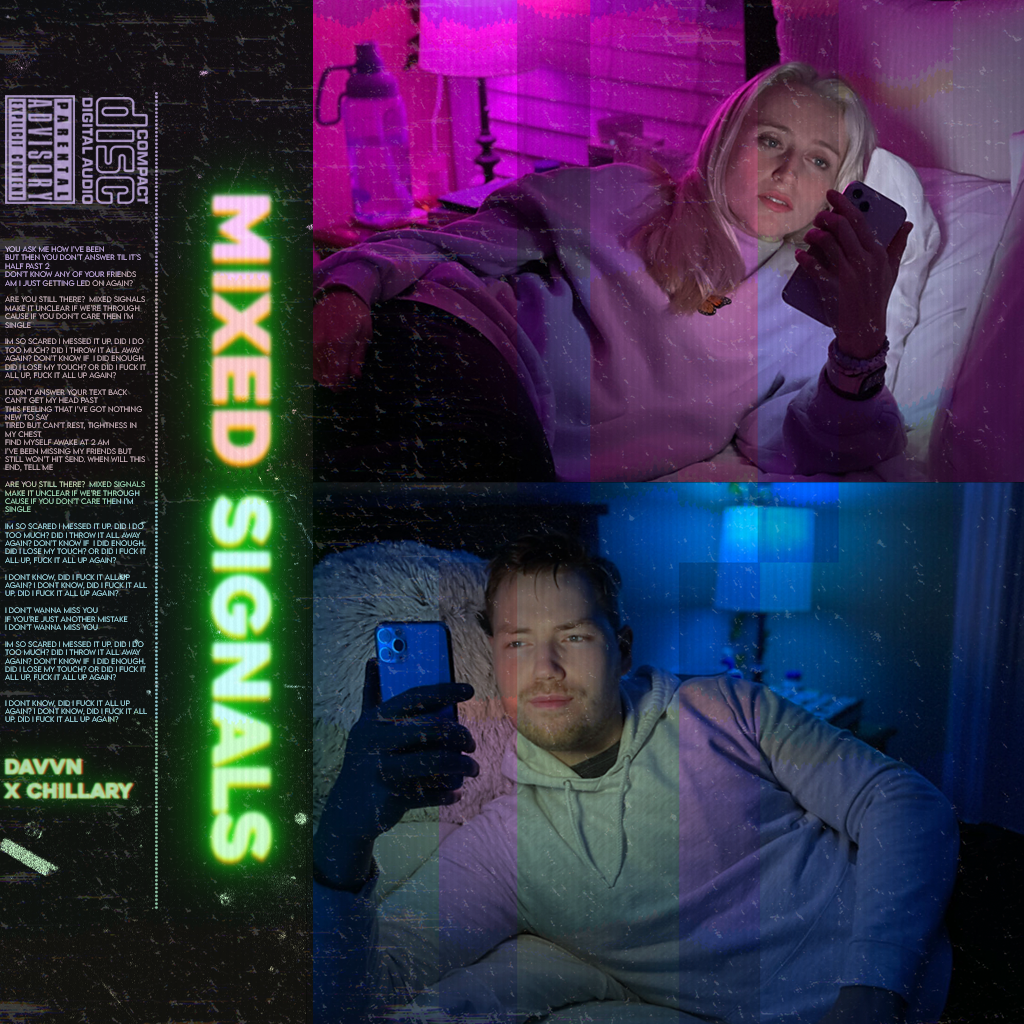 The Boston-based genre-bending duo, davvn are back with with "Mixed Signals" featuring vocals from both McCall Bliss of davvn and budding artist Chillary.
An anthem for all the lovers struggling in the digital age, the track blends pop and electronic music with indie rock elements sprinkled throughout. The single opens with a delicate guitar riff before incorporating trap-inspired percussion and drums. Slowly ramping up the energy, the guitar gets heavier and heavier until it reaches a boiling point. Meanwhile, the vocalists trade-off sharing their "inner fears and self-doubts brought on by maintaining a relationship in the age of digital communication."
Enjoy it below and follow davvn.
Leave a Reply