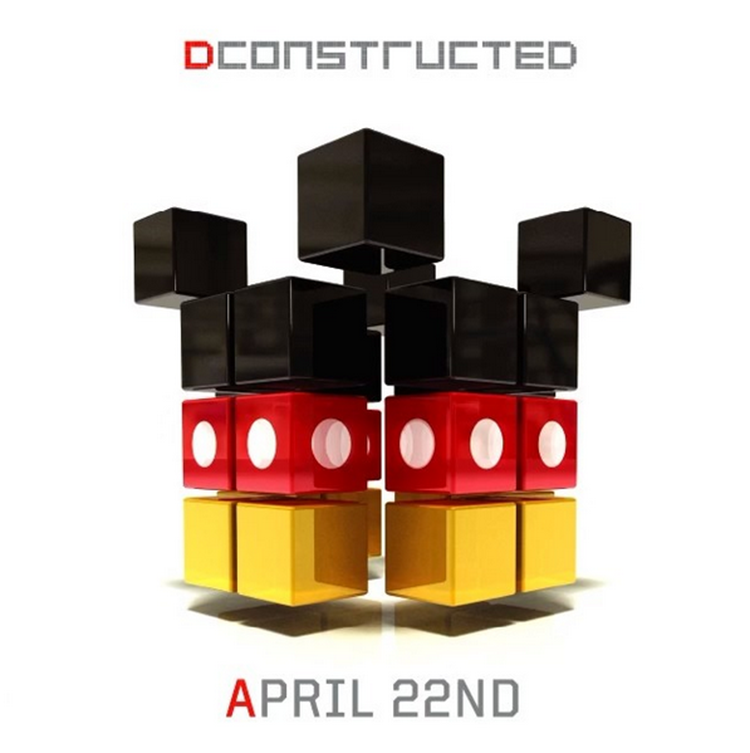 Yesterday, we informed you that Disney is remixing all of their famous tracks in an album titled, DConstructed. This was to be released on Walt Disney Records and all our favorite producers will be taking their favorite Disney tracks and making them their own. The list of artists included Armin Van Buuren, Avicii, Kaskade, Mat Zo, and more. Mat Zo took to Twitter showing his excitement for the project and I don't doubt the other producers feel any different. Today, they released their tracklist:
1. "Circle of Life" (Mat Zo Remix) – Carmen Twillie & Lebo M. The Lion King
2. "Derezzed" (So Amazing Mix) Remixed by Avicii featuring Negin– Daft Punk TRON: Legacy
3. "Let It Go" (Armin Van Buuren Remix) – Idina Menzel Frozen
4. "Roar" (Yogi Remix) – Axwell & Sebastian Ingrosso Monsters University
5. "Partysaurus Overflow" – BT & Au5 Inspired by the Toy Story Short Partysaurus Rex
6. "UNKLE Reconstruction" (U.N.K.L.E.) – Michael Giacchino The Incredibles
7. "Fall" (Japanese Popstars Remix) – Daft Punk TRON: Legacy
8. "The Muppet Show Theme" (Shy Kidx Remix) – The Muppets The Muppets
9. "Hey Pluto!" (Stonebridge Remix)– Stonebridge Inspired by Original Mickey Mouse Cartoons
10. "Once Upon a Dream" (Trion Remix) – Bill Shirley & Mary Costa Sleeping Beauty
11. "Main Street Electrical Parade" (Extended Mix) – Shinichi Osawa Disneyland® Park
12. "You've Got a Friend in Me" (Alfred Montejano Hyper Remix) – Randy Newman Toy Story
13. "Baby Mine" (House Version) – KASKADE Dumbo
14. "Pineapple Princess" (Kinsey Moore Remix) – Annette Funicello Hawaiiannette
The album is set to drop on April 22, 2014 and you can pre-order here. What do you think about it?
Leave a Reply