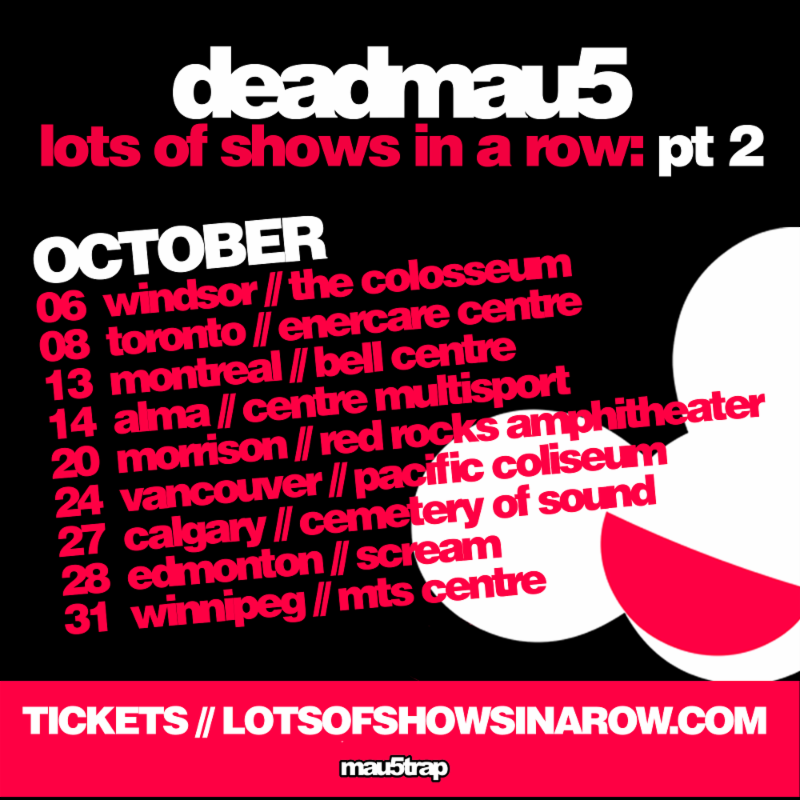 If you know me at all, you know how HUGE of a Deadmau5 fan I am and how long I've been waiting to see this legend. 5 years after I went to class instead of the Deadmau5/Excision show at Red Rocks, I'll get my chance as Deadmau5 returns to the legendary venue as part of his "lots of shows in a row" tour. (As it so happens, a second Red Rocks date was just added on the 19th of October because the 20th SOLD OUT).
2017 has been another banner year for Deadmau5 as the release of the album W:/2016ALBUM/ saw huge success with tracks such as: "Let Go," "Cat Thruster," "Snowcone" and "2448;" and the "lots of shows in a row" tour kicked off with the new and improved Cube 2.1 that features a bigger cube, moar graphics, and state-of-the-art LED panels that shift, allowing for brand new imagery.
If you missed the first leg of the tour, you again have the chance to see Deadmau5 tour his home of Canada while dipping down into the U.S for a few highly anticipated stops at Red Rocks. Tickets are on sale NOW and they are going fast. Grab yours and come join me at Red Rocks for another legendary performance from the man atop the cube.
Leave a Reply