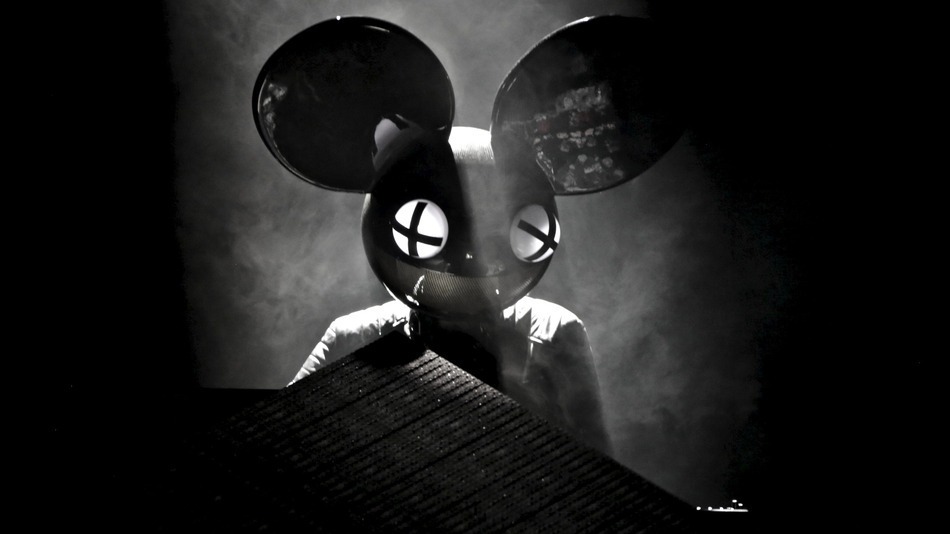 Deadmau5 sure knows how to strike up the laughs. We've seen some intense sets, some dramatic sets, and yes, of course, the wild sets. However, when was the last time we have witnessed a set that incorporated comedy? Our man Joel came through in this department on Saturday night as the headliner fill-in for Avicii, who was hospitalized for emergency gall bladder removal surgery. It just happens to turn out that a mau5 does have a funny bone, as noticed when Joel dropped 2013 anthem 'Animals' by Martin Garrix during his set and mixed the drop with the chorus of popular nursery rhyme 'Old MacDonald Had a Farm'. There were several humorous reactions to this light-hearted gesture, although a few Garrix fans were offended by this mashup and took it as an insult.
Joel continued with his set by dropping an Avicii track in respect of Tim's hospitalization, but when the allegedly overplayed 'Levels' dropped, people were furious that deadmau5 might be making a joke out of his opportunity to headline Ultra Music Festival. Tiesto had some choice words for deadmau5 on Twitter, accusing him of disrespecting the two talented artists. Joel, however, didn't think it was a big deal or that he was playing the songs sarcastically. He has tough skin, and we see his comedic side in his retweets of people bashing him.
Haven't heard the mashup yet? Check it out, and let us know if it left you laughing hysterically or yelling choice profanity at your computer screen.
[youtube http://www.youtube.com/watch?v=lqUsVv81KXM&w=560&h=315]
Leave a Reply