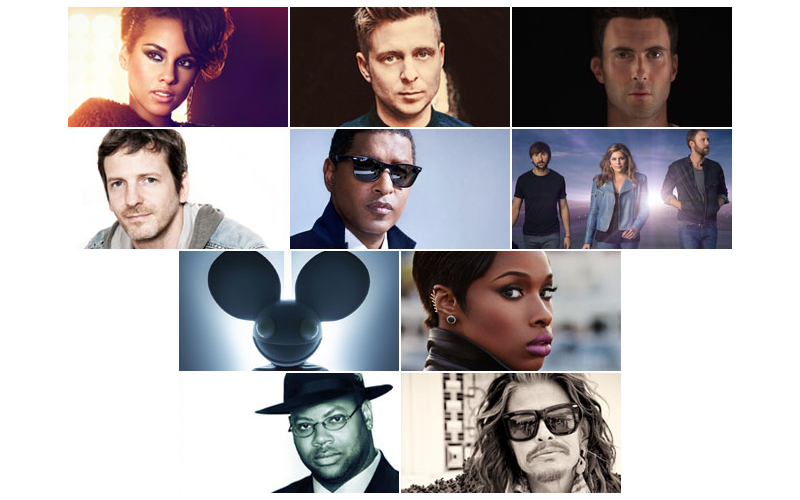 Today, the Grammys have announced a new alliance titled The Grammy Creators Alliance. They developed this to help give artists a voice by the artists. Part of the founding members includes Deadmau5. Alongside Joel is many other impressive and legendary artists. Their goal is to show the powerful voice music has and to shape the future. These founding artists include the following:
Adam Levine
Alicia Keys
deadmau5
Dr. Luke
Jennifer Hudson
Jimmy Jam
Kenny "Babyface" Edmonds
Lady Antebellum
Ryan Tedder
Steven Tyler
Now, I, along with many may be confused on what exactly this alliance does, here is their responses from their frequently asked questions.
What is the GRAMMY Creators Alliance?
The GRAMMY Creators Alliance is a coalition comprised of some of our greatest songwriters, performers and studio professionals that serve as a powerful voice to advance pro-creator legislation.

What is the goal of the GRAMMY Creators Alliance?
— To advise Congressional leaders as they develop legislation that will ensure fair pay for all creators on all platforms
— To work within the industry to ensure fair royalty rates to creators on all platforms
— To engage the creator community and empower them to advocate for their rights.

Why is the GRAMMY organization leading the charge?
As the only membership organization that represents individual songwriters, artists and producers (and no companies), The Recording Academy is in a unique position to provide an amplified voice for music makers for the greater good of the entire music community. The non-profit Academy serves as a connection between policymakers and the collective world of performers, songwriters and studio professionals to advance the rights of music creators.

What issues will the GRAMMY Creators Alliance focus on?
For the first time in decades, Congress is undertaking a serious review of our nation's copyright laws that directly affect the evolving music landscape. All music creators deserve to receive fair pay for their work across all music platforms. The Alliance will give today's creators the opportunity to have a powerful voice in that discussion.
Leave a Reply