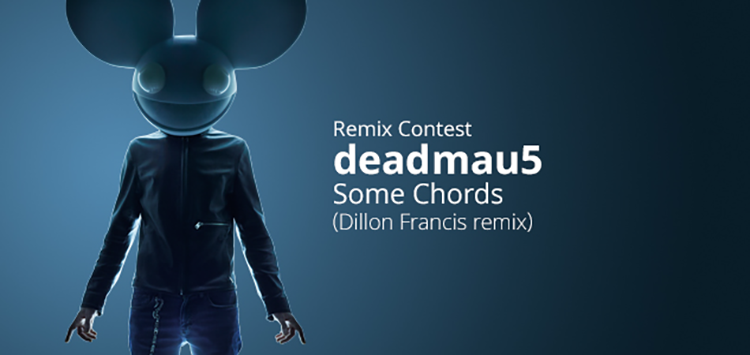 In case you haven't already heard, Dillon Francis has remixed one of Deadmau5's greatest hits, Some Chords. It blends the house/techno vibes of Deadmau5 with the moombahton feel of Dillon Francis and has become a huge hit in its own right. Then they announced a contest. Who could best remix the remix? Here I will dive into Henry Smola's entry, with his remix of Some Chords.
The original song by Deadmau5 has a lively tempo that listener's can easily groove to in a live setting or in the car on the way to work. Where Dillon took that a step further was to get people up out of their seats or off their feet, screaming for more. Henry Smola returns to a more original form of the song, though the high notes of Deadmau5's track are much higher than anything Henry brings to the mix. His track doesn't make the listener want to jump up and dance, but rather nod their head in a more personal setting, enjoying the flow of the familiar melody.
Where all three really differ is the first portion of the song where the melody really picks up. In the Deadmau5 version we get higher pitch melodies that overlap; in the Dillon Francis track, we are inspired to jump out of our seat and go wild; with Henry Smola's remix, I am compelled to sit and listen intently to hear how each melody combines with the techno vibe we know and love from Deadmau5 himself. Henry Smola keeps the spirit of the remix contest as he includes a second 'chorus' if you will, that has more rounded bass and an up tempo rhythm to get you moving. While you may not want to jump and scream, you definitely cannot sit still. I am currently listening to his remix and my hands are flowing around me as I match the rise and fall of the melody while my foot taps out the bass.
The remix competition is sure to draw hundreds of entries, if not plenty more, as two of the most recognized DJ's today will choose one lucky producer as the winner of the remix competition. You can take a listen to Henry Smola's remix of Some Chords through Beatport. Lastly, good luck to Henry Smola, I thoroughly enjoyed his remix and can only hope that Dillon and Deadmau5 do too.
Leave a Reply