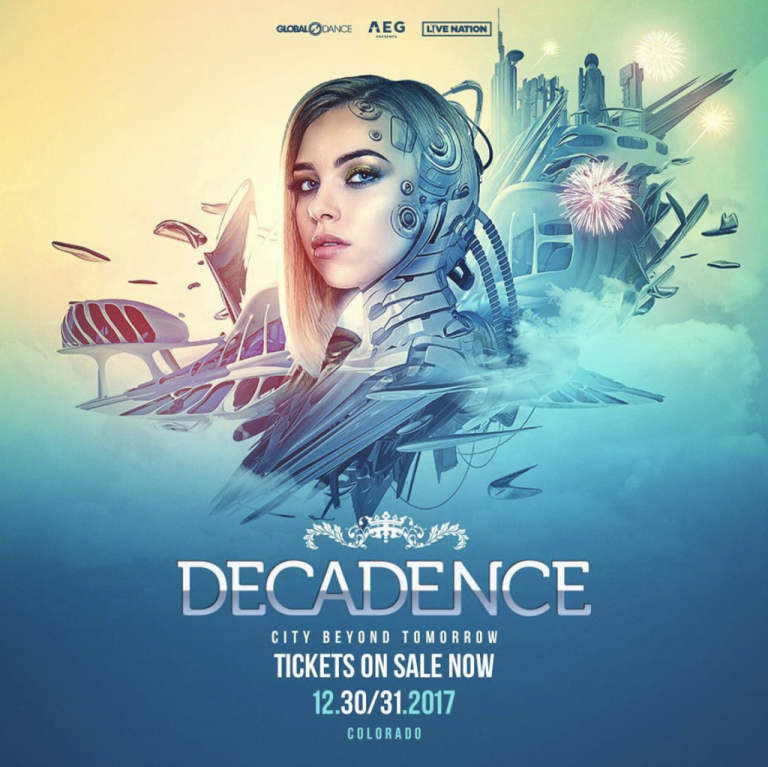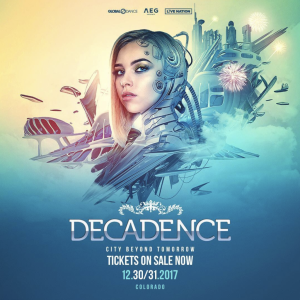 New Year's Eve, a night during which a ball drop signals the end of one year and the beginning of many short-lived resolutions. Others, however, focus on a different sort of "drop" that night and that can be found at Colorado's famous Decadence electronic music festival, America's largest NYE experience this year. Hosted yearly by the incredible Global Dance event group this installment of the long-running celebration sees an all-star lineup headed to the Denver Convention Center to bring in 2018 in style. Big names like ODESZA, Armin Van Buuren, and Zedd are set to headline the year's end on the 31st, but true music fans should be sure to go to the night before for heavy hitters like Bassnectar and Gramatik who will be bringing a different kind of drop than the one happening in Time Square.
This year's lineups feature a ton of talent from a wide variety of genres meaning that there is absolutely something for everyone at this year's event AND Decadence has only released a handful of their artists so we can be sure that more legendary acts will be headed our way. So far we have the insane event kicking off on Saturday night with Diplo, Bassnectar, Justice, and Gramatik headlining the evening while artists like Getter, The Floozies, Louis The Child, Mark Farina, Tchami, Space Jesus, Troy Boi, and W&W get the night started. Reminder this isn't even the whole lineup, how nuts is that?! Then on the big night itself, NYE will see Zedd, Odesza, Armin Van Buuren, and Porter Robinson headline the journey into 2018 while crowd favorites like Rufus Du Sol, Bass Physics, Galantis, Borgore, Morgan Page, and Autograf warm the crowds up. AGAIN THIS ISN'T EVEN THE WHOLE LINEUP! Based on this first round of performance announcements we can only guess who will be joining this group on the 31st to lead the signature balloon drop at midnight for the Denver crowd.
The first few tiers of tickets, both single day and 2-day, have begun to sell out quickly and we can only imagine that as they add more local and main stage artists to the lineup the rest of them will run out fast. So be sure to grab your ticket HERE now before they sell out, check out last year's after movie below, and we hope to see you at America's largest New Year's Eve celebration this December in Colorado.
Leave a Reply