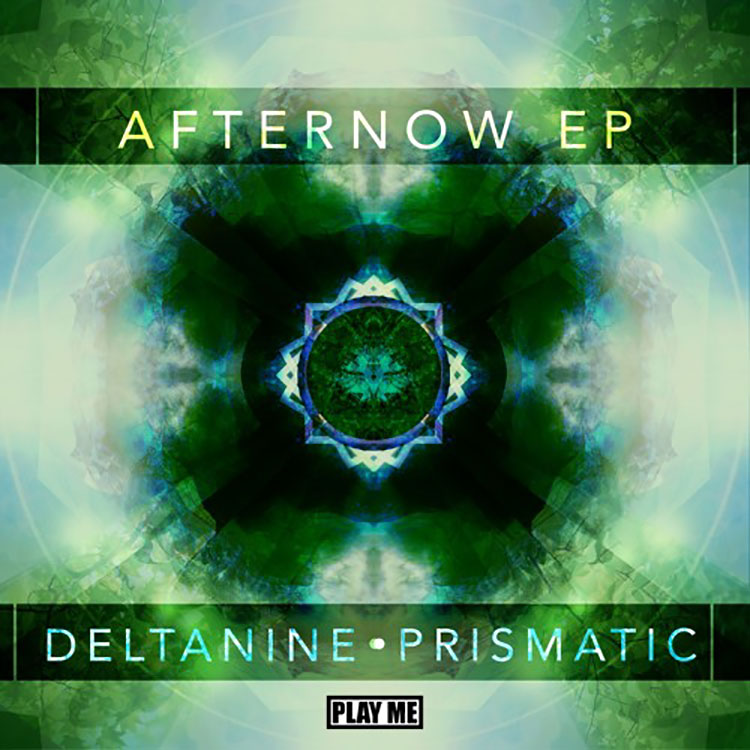 Deltanine & Prismatic debut the Afternow EP with the neuro and glitch influences that lend themselves to a chill vibe you can listen to anywhere. With the dream of a fan turned artist, Deltanine shows that dreams do come true. The complex synth and melody that rides both the top and bottom of the frequency spectrum, your ears will be in heaven.
The title track off the EP brings a funk-laden sound with it, driving the line between funk and glitch. The track builds and slowly fades out, leaving the listener waiting for the next kick pattern that slays their ear drums with good vibes.
"Brainforest" brings a heavier side of the sound as the liquid/neuro sounds infiltrate your body and give you rhythm you didn't know you had. The downtempo nature of this song follows the first track in such a way that the two are almost continuous. Blurring the few seconds between tracks as just a song transition, Deltanine has this EP laid out perfectly.
"Swmapkid" and the following remix end the EP on a higher frequency, giving listeners a higher octave and much faster percussion to process in their head. Minimal sounds could define this EP as each track weaves its complexity via a few key elements. Listeners sit back and enjoy as Deltanine & Prismatic create increasingly complex melodies and a variety of rhythms for a true blend of sound.
Check out the entire EP below and make sure you let him know how much you enjoyed it!
[soundcloud url="https://api.soundcloud.com/playlists/201242013″ params="auto_play=false&hide_related=false&show_comments=true&show_user=true&show_reposts=false&visual=true" width="100%" height="250″ iframe="true" /]
Leave a Reply