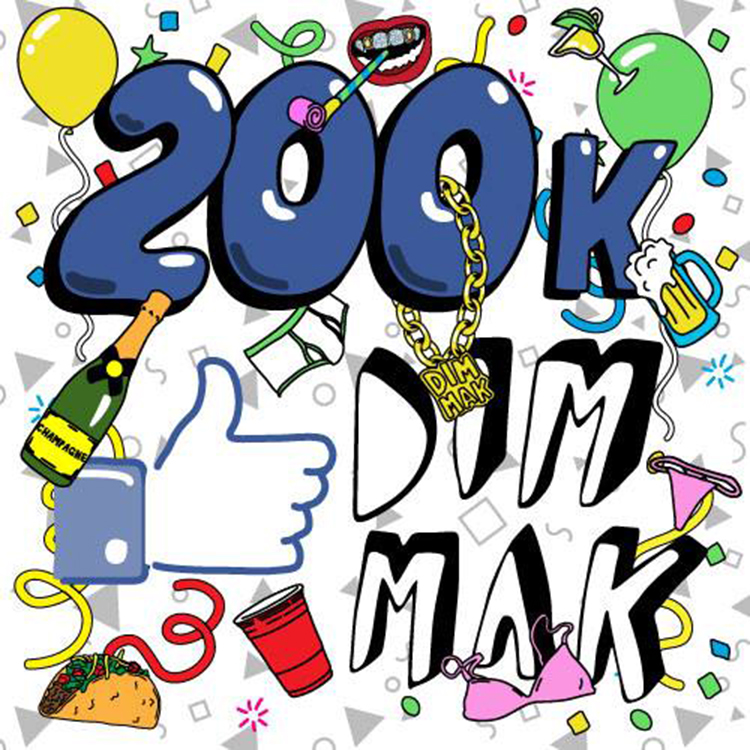 Dim Mak Records is known for putting out solid artists with top notch tracks. Started by Steve Aoki in 1996, the label has grown to quite a number of your favorite artists. From Autoerotique to The Chainsmokers, from Deorro to Dzeko & Torres, and from Keys N Krates to Yolanda Be Cool you got a plethora of great artists. Today, Dim Mak records hit 200,000 likes on Facebook. They are also celebrating their 500th release. To celebrate, they released a track pack available for free. First, here is what they had to say:
As we celebrate our 18 years of Dim Mak Records (we're legal now!) and our 500th release, it seems only fitting that we cross a major milestone with 200k Facebook Likes. We can't help but feel totally privileged and honored to be where we are today thanks to fans like you.

THANK YOU!

And now, a gift for all of our 200k friends. We've hand picked a collection of staff favorites from the Dim Mak vault to give to you. These were chosen in honor of all our old friends, as much as for our new friends, from the past 18 years. #ByAnyMeansNecessary
Click here to download the track pack.
Track list:
1. Proxy – "Dance In the Dark"
2. The Partysquad & The Death Set feat. Diplo – "P.O.V. 2.0"
3. All Leather – "Mystery Meat" (Bloody Beetroots Remix)
4. Fischerspooner – "Supply & Demand"
5. Scanners – "Lowlife" (LA Riots Remix)
6. Weird Science – "Haus of Cards"
7. Keys N Krates – "Ratchet Hoe$"
8. Autoerotique – "Asphyxiation"
9. Clockwork – "Tremor" (Hardwell Rambo Edit)
Leave a Reply