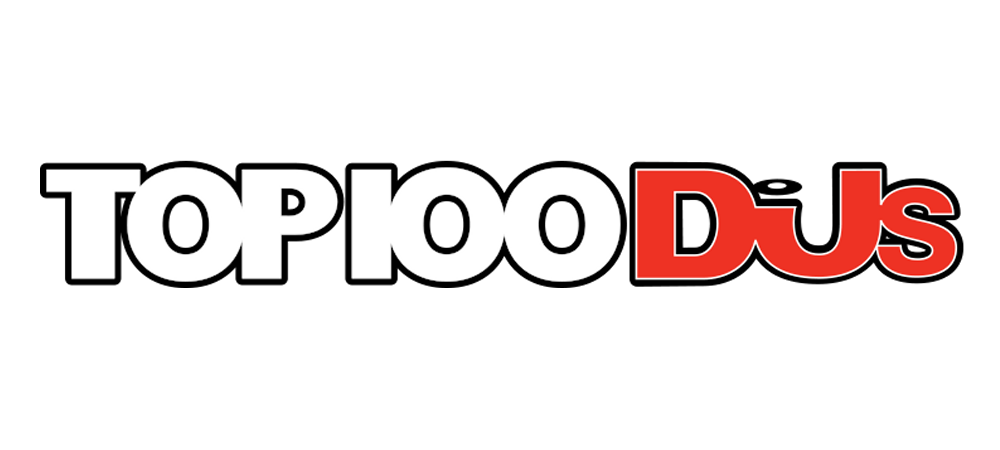 Every year, just before ADE in late October, the same merry go round does yet another lap. The DJ Mag Top 100 results get announced. Infamous for not actually being a top 100, the same Big Room and Progressive House artists top the list year in year out, and controversy ensues. So what exactly is it all about? What does it measure?
As Dillon Francis points out in the helpful video just below, it's not possible for the top 100 to be of producers, since Daft Punk aren't anywhere near the top of the list. It can't be a measure of DJs, because DJ Craze and A-Trak aren't on the list and the general consensus is that they're the best. Could it be measuring a combination of producer/DJ, as is so common in the electronic music scene? Look who's at number 2. Dimitri Vegas & Like Mike. No.
It happens every year @djmag pic.twitter.com/faWDF98gFg

— Dillon Francis (@DILLONFRANCIS) October 19, 2016
Well, DJ Mag actually has the answer for us! This is taken directly from their Top 100 article on their own website:
During the voting process, DJ Mag asked all voters their reasons for voting for the DJs they chose. The top answer was music style (36%), with 28% opting for DJ skill and 24% for production ability. Only 3% suggested they voted for a DJ because of their popularity, and only 6% due to showmanship. This suggests that it's not about who is famous or who performs various 'antics' behind the decks, but it's the music and the way sets are put together, and shows the importance of production in helping a DJ/producer to break into the big-time.
Essentially, this means that the list is what any voter wants it to be, and as such it's a combined measure, measuring 36% music style, 28% DJ skill etc etc. This is not at all reasonable given its status and important flow on effects in the scene. First of all, music style is just measuring what genre people prefer, and given that the poll is aimed at people who tend to like commercial genres, of course those genres are going to be at the top. The playing field is not level. Also, most of the 28% of people who voted on DJ skill obviously do not know who the most skilled DJs are, and the same could be said for production ability.
What a lot of people come to think is that it's just a popularity contest. After all, the winner is decided by votes from the general public right? Well, yes, that's correct. But there's one spanner in the works that prevents this from being a proper popularity contest (and that in itself isn't even a good way to judge musicians). Vote campaigns. Every year, artists (and their marketing teams) who care about their placement on the top 100 launch huge campaigns to get people to vote for them. Ads are plastered across the internet (including the DJ Mag website itself), "artist representatives" walk around festivals with iPads asking random people to take a few seconds to vote for an artist, and the artists themselves plea with their fans to vote for them. Why?
Well, the entire reason behind this that I've been building up to (and most people know anyway) is money. And marketing. The higher an artist is on the top 100, the more people will know about them. The more people that know about them, the more money they will make through increased turnouts to shows and songs bought. Simple. But what's really sneaky about all of this too is that as the artists make more money, management, marketing and faceless industry figures behind it all do too. One of the biggest festivals in Europe is the centrepiece for the announcement, and one can only guess what deals take place separately for advertising of the entire poll too.
Wow @LaidbackLuke speaking truth. Stop supporting the list pic.twitter.com/BJEheJZvIp

— The FPIA (@TheFPIA) August 21, 2016
Also, another issue is that artists who somehow have money but aren't too well known worldwide can get themselves on the list, allowing them to spread their name far and wide. They can charge more for shows as well, given that placement on the DJ Mag top 100 is a legitimate bargaining tool with festivals and venues. Essentially, this makes it easier for artists who haven't earned fame to achieve it anyway. Not good.
The fundamental problem behind all of this is that the fact that some artists campaign for votes and others don't makes the entire poll redundant as a popularity contest, purely because the playing field isn't level. How can it be popularity based if a proportion of the votes come from random people at a festival being asked to spend a few seconds voting by an attractive female? And that brings back Dillon Francis' question: what does the DJ Mag top 100 measure? Here's the answer.
It doesn't measure anything. If you really wanted it to measure something, it would be some form of a cross between the willingness of artists to burn their integrity for votes, and how well known their branding is.
For your interest, if you really wanted to know how popular electronic music artists are accurately, firstly you would need to define the limits of the entire spectrum of artists who release electronic music, which is not possible or feasible. Then, in the impossible event that that was done accurately, you would need to come up with a complex, weighted formula combining:
Followers on social media, which is not possible due the fact that most of the big names buy followers, plays and likes. Yeah, that's a thing;
Amount of songs bought and streamed (possible);
Amount of songs pirated (not possible);
Combined chart positions of songs released (possible but hard to analyze and weight); and
Amount of bookings for shows, weighted by the size of the show (not feasible) as well as turnout (possible for an estimation)
As you can see, it's impossible. Even if you wanted to simplify this, there are roadblocks at every turn and it would not come anywhere close to measuring the "true" popularity of electronic music artists.
So why is the top 100 still so big? There are quite a few reasons behind this, with marketing being a big one. But if you look deeper, the fact that electronic music is a global economy is a significant (and often forgotten) factor. Recently, the voting has been opened to non-Western countries with massive populations. Never heard of DJ Chetas or Alok? Well they're where they are because they ran huge campaigns in their home countries of India and Brazil respectively and got votes from those large, often forgotten populations. The "new frontier" of Asia is also a big player, with 3Lau covering that much better than I ever could:
Here's the secret reason why DJ Mag matters that no one wants you to know. pic.twitter.com/7TscXAUWYp

— justin (@3LAU) October 19, 2016
Psychologically, the top 100 is also big because humans love to categorize things. It's instinct. The minute that we see a ranking list of something that we care about, it's almost impossible to not care about that list. Even if we know about how corrupt the system is, we still eat it up. There is a positive to the list though. It's a great feeling for artists who didn't campaign at all but still got on the list, as they know for sure that they have legions of loyal fans. Jauz is an example this year.
But all in all, the DJ Mag top 100 is ridiculously redundant, and trying to measure peoples' subjective, constantly changing taste in music is stupid. The top 100 exists to line the pockets of business people and those who already have the money to game the system. Don't like it? All you can do is pretend that it doesn't exist, refuse to vote and ignore the publications who want to put a certain spin on it (even for the scene's benefit) because there's too much money in it for it to ever change. Pessimistic I know, but that's how we need to deal with it. And some big players in the industry know this too, like Hardwell (number 3), Laidback Luke and Black Tiger Sex Machine.

Leave a Reply