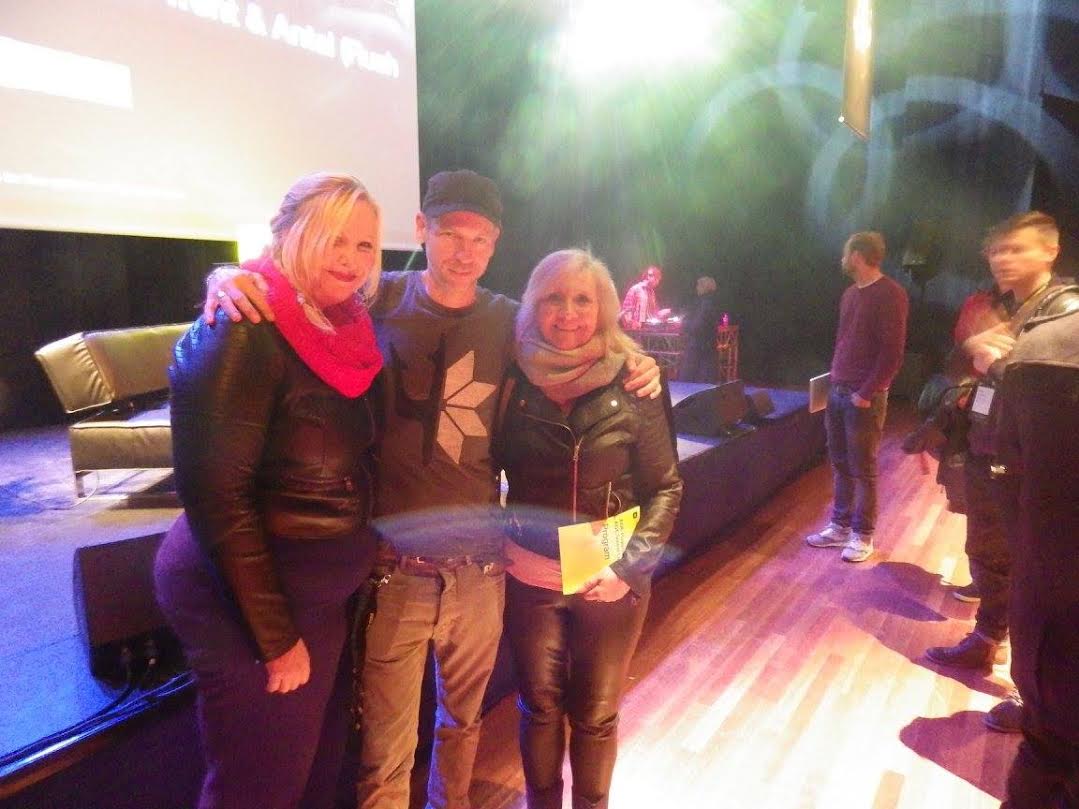 Hard to believe it's been a whole year of music and life gone in the blink of an eye but here we are at the end or is it a new beginning? I have to journey backwards in time to New Year's Day/night where a mild Melbourne played host to Above and Beyond at the Sydney Myer Music Bowl. This was my first time ever at seeing them live and it was certainly the way to see in 2015. Under the stars with the lasers wrapping themselves around the park's tree's in the slowly dying light while the strains of Sun and Moon enveloped you as you danced on the grass. This trio continue to pour everything into their music and not one single person was disappointed. It almost filled the gap that Future Music Festival held until its swift and surprising demise in a statement issued just before the New Year. March was a time that all of Australia looked forward to with the first festival of the year which brought to our shores the likes of Avicii, Tiesto, Garrix and Prydz along with Deadmau5 and The Prodigy. It was well run and held on our premier racecourse surrounds in close proximity to the city. To hear that they felt the rising costs of not only the artists but the venue and staging were far too great for them to continue was a bitter blow to Australia. I feel a lot had to do with the disaster that Future had with their Singapore leg; cancelled after tickets had been sold due to the promoters there not securing the venue permits. Many people lost a lot of money and it spelled disaster for the entire Future Family which came to fruition not long after. Heading into winter it left a gap that was filled with the amazing arrival of ASOT and Armin Van Buuren. Again it was my first foray to the world of ASOT and spectacular is the word of that moment. Held in the smaller arena of our tennis centre (Hi-Sense) it was pure pleasure dome for the lovers of Trance downunder. The first shows of David Gravell, Brian Kearney and Gaia will hold a special place for the beauty they shared that night. Gaia with their pure driven trance set was a delight and Armin never failed to put tears in my eyes. Yeah I know most will say 'oh please' but trance has always held special moments in the melodies and Armin can grab at your heartstrings in extraordinary ways. The night played out with Aly & Fila closing with the venue pumping their harder styled trance and we all walked away happy to have been in A State of Trance.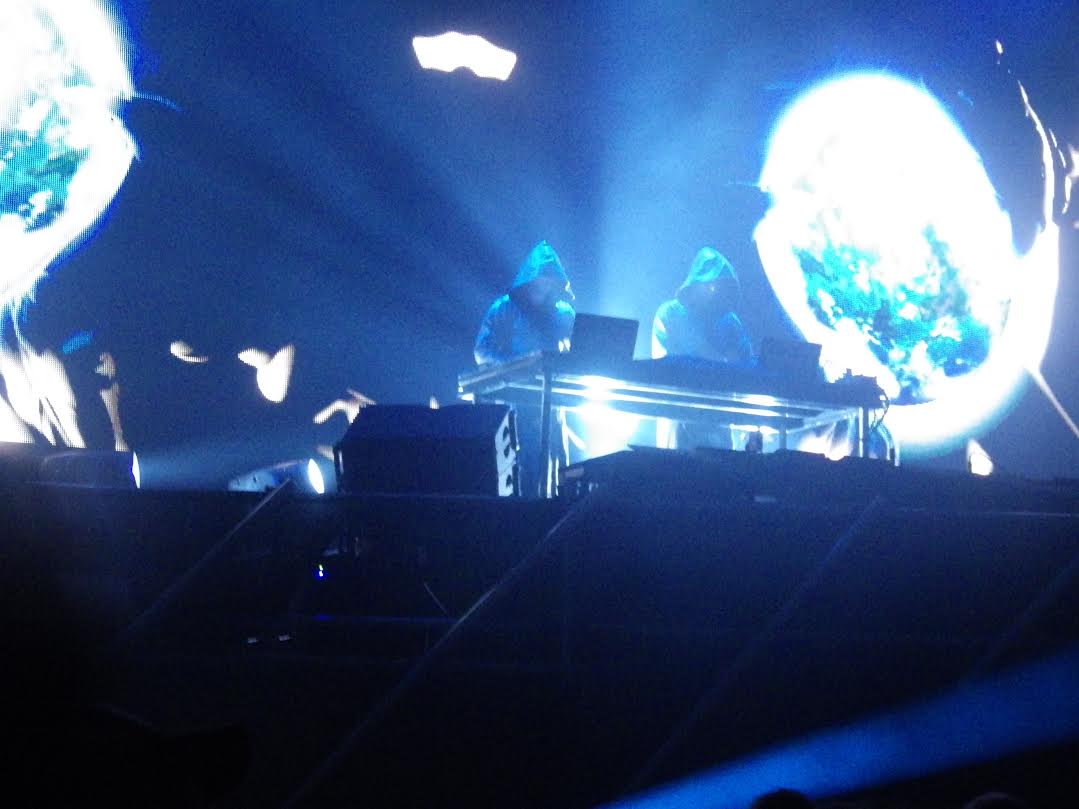 Special mention must be made here to a Melbournian making waves in the Techno/deep house scene, namely BK Rogers. His residency at Fabrique going strongly I had the pleasure of interviewing him before his release of the EP Love In The Music. An enigmatic man who's love of music transcends the commercial world of EDM. Self taught to produce he has continued to go from strength to strength in Melbourne and is an integral part of the scene.
I also had the fun of being guest listed for TyDi and 3Lau in Melbourne both of whom I thank for the guest list as Melbourne is not well known for their graciousness to older ravers and clubbers so it saved me the inevitable fight with security as to why I was even here. This is something that needs addressing in Australia with too many judgemental security companies too willing to bar people they deem 'not the correct look' to enter their clubs. The idea that music of these genres is for the young is a ridiculous notion and one that needs to disappear in this world of equal rights and opportunities for all. Get a grip Melbourne!
Both TyDi and 3Lau were fantastic sets but poles apart in content. Tyson, high off the success of his album ReDefined his show shows a maturity of content with smatterings of his own tracks done with such evident talent that one can only see him going on to greater heights in 2016 . Justin gives you a pure fun night, his high energy sets coupled with his infection smile and EDM singles that everyone knows just puts you in a good mood. The mere fact we missed out on the tour and Justin quickly pulled together a set for Melbourne shows what a good guy he is.
Mid July in Melbourne isn't exactly snow and rain but it is cold to us Southerners and enter OneLove with their newest venture of Atlantis Trance Event. It held over 14,000 of us spellbound without the huge names of trance but giving us a taste of the lesser lights with the return of David Gravell who must have had a great time to come back so early. Our own Marlo put on his hard style trance set with the required Dash Berlin edits and I think this festival could go from strength to strength given Australia's love of the Trance genre.
While the big stuff was happening, the clubs also saw the rise of a few locals with one being Riddell's Creek boy Dylan Haber. He not only wrote and produced his own album that topped the Australian Electronic Charts, he began his journey into live shows thanks to the premier agency Lucky Entertainment taking him on with the likes of Will Sparks and Joel Fletcher. HABER is going to go places quickly and I thank him for his availability to be interviewed for EDM Assassin and his graciousness. His style stretches across the genres with the Melbourne Bounce being prominent but this young producer has found originality in his edits and originals and I'm predicting bigger things for him in 2016. While Sparks and Fletcher continued their rise to the festival stages around the world they were closely followed by Timmy Trumpet who had several hits in 2015 collaborating with some of the world's best. Back at home there was Zac Waters, his MelTrance style of combining bounce with beautiful melodies was becoming a thing. He and Matt Watkins made their first appearance outside of Australia in Scotland and I hope for this duo of talented young producers they continue in the new year and people keep an eye out for them, you won't be unhappy with the outcome if you go see them.
As I said originally the best way to start a year is with Above and Beyond but how exciting it was to round out a year with another show from them when they brought ABGT to Australia. While fearing I may have to hire a plane to get to Sydney, they thankfully added a Melbourne show to their tight schedule where we got to see Grumm and Ilan Bluestone grace the stage with them. I took my best friend for the first time to see them and she was blown away. Though the outdoor venue of 'The Bowl' was cancelled due to Melbourne's ornery Autumn weather, Festival Hall revived it's 80's heady days of big concerts and while it has seen better days in decor and sound, I don't believe many cared when Johnno, Paavo and Tony took the stage. It was a privilege to have seen them twice in a year and both will be long remembered as favorite moments.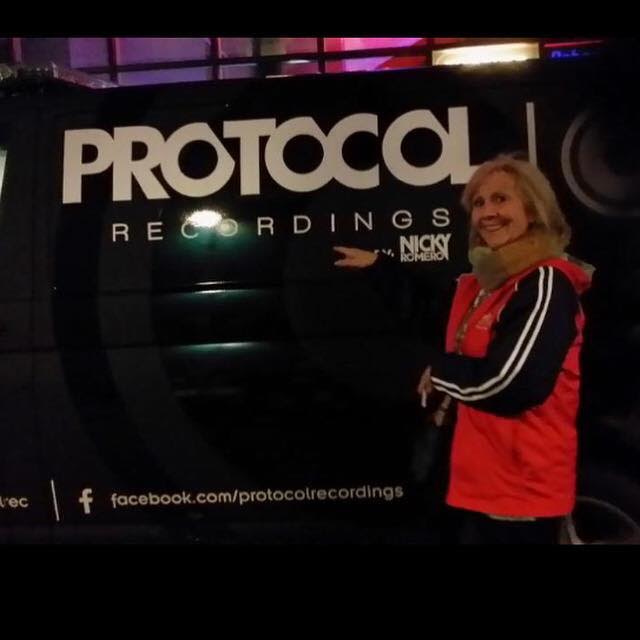 I took off in October for the wintery temps of Amsterdam for ADE15 and the entire 5 days was a party in one of the most EDM friendly cities I've ever seen. No matter your age, people from 10 to 70 knew who you meant when you mentioned Armin, YellowClaw, Don Diablo or Hardwell. It endears a fan to this place as you feel neither out of place or old. You are embraced into the community to have fun. I pulled two allnighters here and outlasted my much younger friends to which I let them know with a fair amount of glee it's all in how you pace yourself that counts.
Nicky Romero and Protocol Night at Melkweg was an intimate show of around 1000 but we went hard all night and no one was disappointed. I fangirled it up front all night and was reminded by people watching the livestream that I appeared quite often on the video. If my fifteen minutes of fame are at a Romero show I'm happy. His guests of Vicetone, StadiumX, Florian Picasso and Blinders along with Denis Koyu was brilliant. We all felt a part of the show and when Nicky topped it off before handing it to WildStylez to close it was at close to lifting the roof off with energy. Given his statement on depression suffered the past two years, he showed no signs as he went through signature tunes as well as brining Armin and Afrojack onto the stage for special songs. Romero will remain a strong favorite of mine for his label's integrity of art.
Amsterdam Music Festival held at Amsterdam Arena was probably the most exciting thing I'd ever seen. This huge soccer stadium transformed into a seething mass of EDM fans and I was grateful for the VIP as it was extremely cold in the large venue but we had escape routes to VIP lounges with warm spaces and comfy chairs. The Dutch crowd is discerning, there is not much that escapes them and the announcement of DJ Mag Top 100 left a bitter taste in a lot of mouths that night. While the DJ 's themselves appeared humble it didn't escape the audience notice that how previous years the 2, 3 and 4th placed DJ's stayed to applaud the number 1's. This, however, did not happen on the announcement of Dimitri Vegas and Like Mike. It did however, give rise to one of the best sets I've ever heard Hardwell play. His first words in dutch to the audience was 'Let's get fucked up' to thunderous cheers and applause and I was mindblown by his much harder style set. Even Showtek returned to their hardstyle roots for this event and Armin played what could be described as pure and psytrance set. I was stunned but on speaking to people who lived there, they said no self respecting Dutch person who loved house music would allow more than a small amount of EDM commercialism into their festivals. I was cheered by this and forgave them for allowing Garrix to play Animals as I kind of think it's mandatory in his home. DJ Snake became a favorite after another mesmerising live performance. His mixing skills and turntablism is a delight to see. Real DJing is a lost art to some *cough top 10 DJ's and to see him hold the audience in his hand was sheer happiness.
My first time ever seeing Yellowclaw and while I can't say I truly appreciate their genre, there is no doubting the high energy set given it was 4.30am in the morning. My trip on the train home after 12 hrs of raging was pure adrenalin and although my compadres collapsed I soldiered on into 24hrs of no sleep and just pure octane fumes. A trip I will treasure for a lifetime. One where I got to meet a young trap DJ called DJ Merco who has quite a following in Holland and has just produced his first original. An infectious funloving 21 yr old who is in constant demand for shows at local venues I can see his style transcending Europe and hitting the US shores with their love of trap and dubstep. It's melodic and original and will add to genre tremendously.
I rounded out this year at a slightly downsized Stereosonic. Going back to its original format of 1 day after three years of 2 I anticipated a much larger audience but I was wrong. Again we had the VIP experience for the only reason being, Melbourne summer can be harsh and Melbourne Showgrounds is not lush so you need an oasis to retreat to. First disappointment was to note Snailz was omitted from our lineup as South Australia had their show the same day. I realize the logistics of things but he was the one hardstyle DJ/producer I wanted badly to see. We got Jauz and Carnage so it wasn't a hard decision for me to forgo that stage until Tchami and DJ Snake hit it. Neither disappointed me again and Tchami should be so much bigger than he is. His sets are smooth house/deep/techno vibes and just revive memories of the early 2000's when it was supreme in the face of mainstream.
However there is room for some fun and Galantis debut was nothing short of sensational. These guys put on a show and it grips the audience and has them moving from the first note to the last. Given the heat I have no idea how the seafox jackets stayed on while they drummed live and leapt about the stages for the entire 60minute set. The whole crowd was singing and I'm glad to see they're set for a tour in 2016.
Major Lazer was my surprise and I'm a fan, they're infectious with that carribean flavor and showmanship. Axwell Ingrosso sadly succumb to the mainstream vibe but it still sits well with the tweens and got to admit by the time Sun Is Shining was played I was deep into the dancing. The favorite of the day and perhaps the one who looks likely to me to become the new icon of house is Oliver Heldens. This guy never ceases to impress me. The crowd took a long time warming to his future house and pure house vibe with no significant drops but I overheard quite a few who also couldn't understand the crowd's reluctance at enjoying it. I guess I must be getting old or perhaps the mainstream influence on the younger crowd has them gripped so tight it hasn't quite allowed them to truly listen to what really good house music is. I hope they explore it because they're missing out on so much.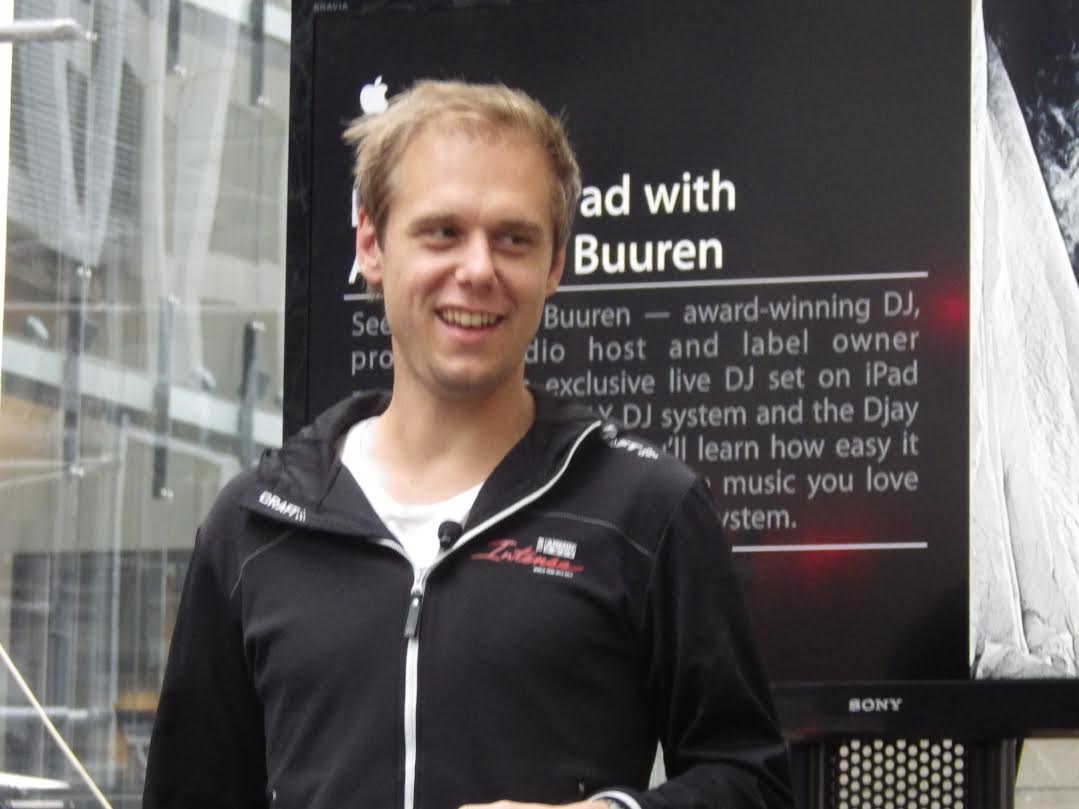 All in all 2015 was a great year. My first at writing for EDM Assassin and I thank all concerned for that opportunity to write about the passion that is music. To my great friends and new ones made among the industry, it's been quite a ride. Heading to the USA in 2016 to catch up with some including Zaxx and Delta House so I'm not done partying yet! I hope everyone has a great Christmas and New Year and parties safe into 2016. Let's Go!!!
Leave a Reply