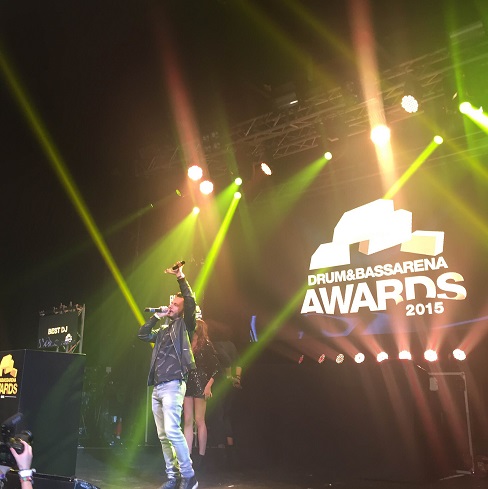 This 2015 may be remembered as the year in which charts and polls are gone mad and started to yield results in between the tragic and the comic, but, althought I hadn't high hopes regard the mediatic phenomen Dj Mag Top 100, I  was surprised that the epidmic had struck also one of my favourite event, the Drum&BassArena Awards.
At least, in this specific case, I can assure with particular security that there aren't money behind this 'kind a troll' (also because in case it would be the worst investiment of the history) but more probably the carefree spirit of the voters.
But, what happened exactly? Well, in shorts the good guys of Noisia apparently won the 'Best Live Act' prize without doing a single live show in their career and specially in the last year.
https://www.facebook.com/noisia/videos/vb.75814635858/10153764432970859/?type=2&theater
As you can see from the video above, most of the presents (in majority artists, promoters and business men) took that unexpected news in a funny ways, in contrast to a big part of the fanbase that has not failed to show its pathetically and moaning critics side. Gripes that there have been also around many of the others prizes, like for the 7th victory in a row for Andy C as 'Best Dj' but, you know, tastes are personal and we can't do anything about.
Going back talking 'normal and not too obvius' results, I can quote the other two prizes taken home by Noisia, 'Best Producer' and 'Best Track' with 'Dead Limit' in collaboration with The Upbeats, the  two awards caught by my beloved Hospital Records, the best remix won by Spor aka Feed Me with his rework of Prodigy's 'Spor' and the 'Best Festival' title, went in the hands of no other than Let It Roll.
A special mention is necessary for the two 'Hall Of Fame' awards, both deservedly earned by two from my personal heroes: the legendary producer Mampi Swift and the amazing, incredible, inimitable vocalist Diane Charlemagne, who sadly passed away last October at the (too) early age of 51 due to a cancer.
Anyhow, you can drawn your own conclusion by reading the full list of winners right below:
Best DJ: Andy C
Best Producer: Noisia
Best MC: Dynamite MC
Best Vocalist: Riya
Best Newcomer DJ: Maduk
Best Newcomer Producer: Cartoon
Best Newcomer MC: Coppa
Best Club Night: Hospitality
Best Label: Hospital
Best Track: Noisia & The Upbeats – Dead Limit
Best Remix: The Prodigy – Nasty (Spor Remix)
Best Album: Mefjus – Emulation
Best Video: Netsky – Rio
Best Festival: Let It Roll
Best Live Act: Noisia
Hall Of Fame: Diane Charlemagne
Hall Of Fame: Mampi Swift
Leave a Reply