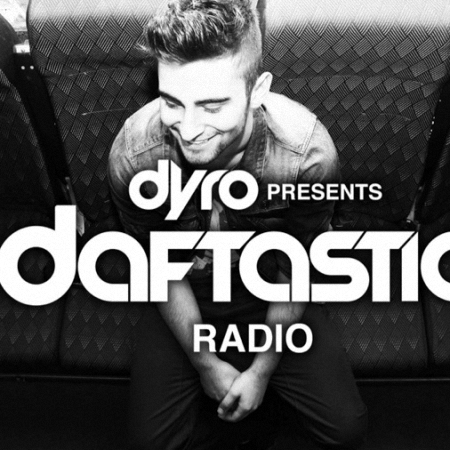 Dyro, coming off a huge week of success with his new hit single "Leprachauns & Unicorns,"  has released the next installment of "Daftastic Radio."  This installment of "Daftastic Radio" is filled with many incredible artists including Knife Party and Tiesto.  Here is the tracklist:
Tracklist:
01. Starkillers, Richard Beynon & Kai – Rampage
02. Sebjak & Marcus Schossow — Liceu
03. Knife Party – EDM Death Machine [BRAND NEW BUZZ TRACK]
04. Ralvero – Fuck What U Heard
05. Julian Jordan – Ramcar
06. DallasK – Alienz
07. Vicetone vs Nico Vega – Beast
08. Tiesto feat. Kyler England — Take Me [TOP OF THE WORLD]
09. Dzeko & Torres vs Sarah Mcleod – Hurricane (Club Mix)
10. Hook N Sling – Don't You Know
11. Skitzofrenix – Clap
12. Pink Is Punk & Benny Benassi ft. Bright Lights — Ghost (Dyro Remix)
13. Yellow Claw – Kaolo [OUT OF THE BOX]
14. Knife Party – Power Glove
I don't know about you guys, but I'm truly excited to see the amount of success that Dyro will recieve this year.  You can subscribe to "Daftastic Radio" podcast on ITunes.  Cheers.
Leave a Reply