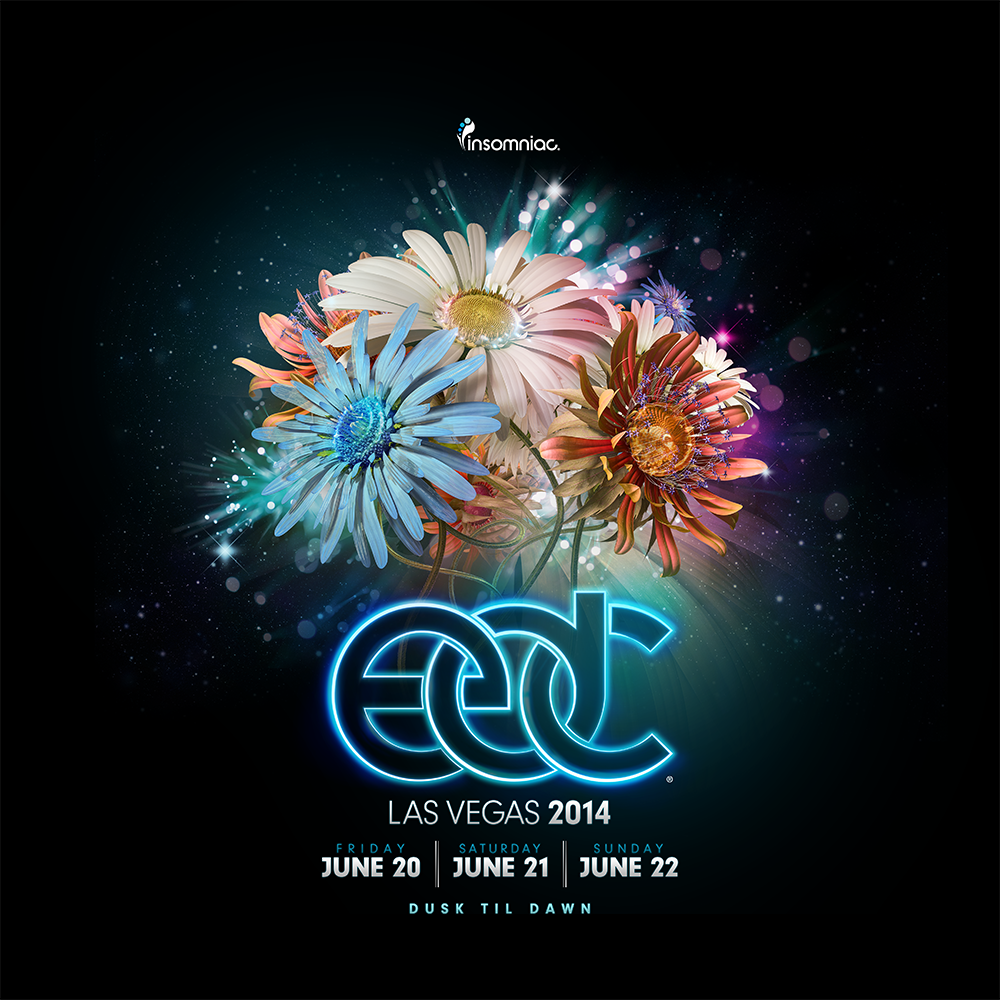 Insomniac finally came out yesterday to officially announce EDC Vegas 2014. It will reappear in the desert of Las Vegas for its 18th year from Friday, June 20th until Sunday, June 22nd. Insomniac promises (and we don't doubt):
The festival will bring Insomniac's signature over-the-top production and creative elements to the venue including elaborately designed stage production and lighting, pyrotechnics, roaming theatrical performers, dancers and acrobats, interactive art installations and amazing music, with many new surprises for fans to discover.
Insomniac also announced their headliner loyalty program which essentially allows fans who have been to EDC since 2011 to be able to purchase tickets one week before everyone else can.
Hey Headliners! We have new information on how you can secure your passcode for Monday's EDC Las Vegas Headliner Loyalty Program pre-sale. Your passcode will NOT be posted on your Flavorus account. Your personal passcode will be sent to you via the email address that's associated with the Flavorus account you previously used to purchase EDC tickets in either 2011,2012, and/or 2013. Once the on-sale starts, Monday, November 25 at 12pm PST, enter that code to secure your passes to EDC Las Vegas, 2014!

Flavorus is starting to send out emails today and your code will be delivered to you no later than Wednesday, November 19, at 12 PM PST. If your email address has changed since your last purchase, you can update your email address on your Flavorus account and your passcode will be automatically resent to your new email address. Don't forget to check your spam folder! Feel free to contact Flavorus Customer Support at help@flavorus.com with any questions or concerns!
Last year, EDC Vegas sold out to a crowd of 345,000 fans. They went bigger and better than anything before and included a lot of different events besides the concert. Tickets for EDC Las Vegas 2014 will begin at $249 for general admission and $499 for 21 and over. VIP goodies include a separate VIP entrance to the festival for rapid entry, viewing decks overlooking multiple stages, full cash bars located on the VIP decks and VIP lounge areas, separate restroom facilities, access to exclusive VIP areas, a VIP lanyard and badge and a VIP Ferris wheel. What is neat is that all general admission tickets will be in the form of a magnetic card and VIP tickets will receive RFID wristbands. Everyone will be receiving one commemorative EDC box per order.
Who is ready for EDC 2014? I know I am!
Leave a Reply