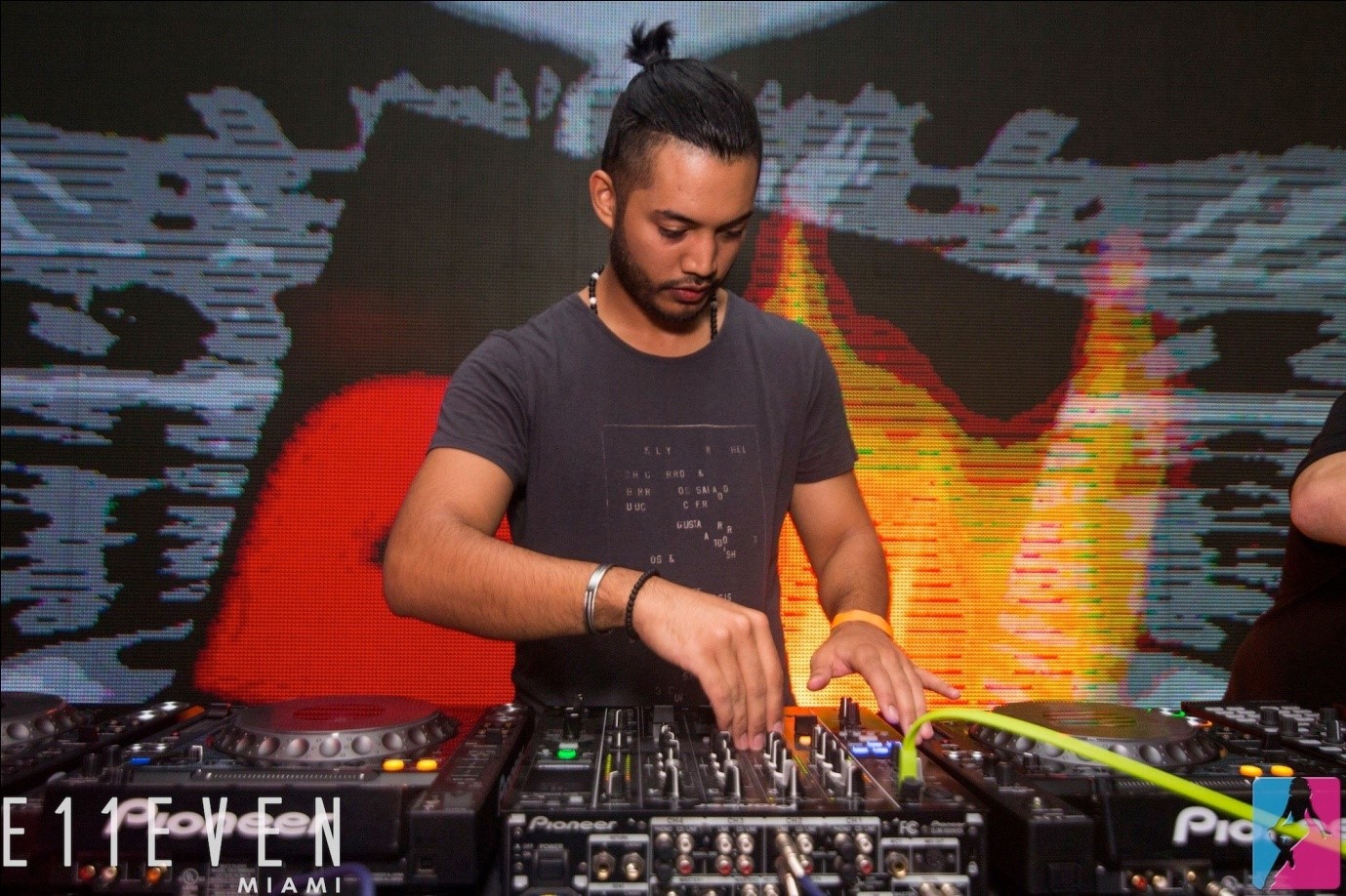 There is something to be said for the pounding bassline of a true underground house tune. Whether it be House, Deep House or Techno, the consistency of that bass vibrates your entire body and it makes you move. It also motivates DJ/Producers such as BK Rogers to keep pushing that envelope and diving into the darkest corners of Techno with pure melody productions and vocals that are inescapable. It takes you into the dark warehouses and the dim lit clubs of Europe but in BK's case it will find you in the heart of Melbourne Australia too. Amid all the Bounce there is a following that BK likens to the art movement, the discerning public who crave a deeper and more driving rhythm to take them through the night into the small hours of morning. It is in this atmosphere you'll find BK Rogers, his residency at Southbank club Fabrique on a Friday night playing 3am to close or Blue Diamond Rooftop Bar in the heart of the business district or even those dark, more dangerous warehouses.
These are things close to his heart. He tells me he was a DJ first and struggles to discern how that evolved into production but it was the temptation of sounds, samples and beats that saw him become more involved into the production side of it, so much so he not only is a producer but a well credentialed engineer overseeing others projects. He admits to no formal theory in music but plays guitar and piano and knows his notes. He has a musical ear I suggest, one that can feel what is true to a tune. He agrees that music is often just about that feel and what you enjoy playing. When he touches on the fact his first big released tune is only coming up for its first year on the charts, I'm surprised but he goes on to say his production has come from 6-8 years of trying to perfect it.
BK states that at first he wasn't confident enough to show anyone the music, I gather from listening to the passion for the sound and music that he would expect nothing short of perfect before allowing others to take a listen. I can only go on what I hear on his SoundCloud and that certainly doesn't have any problems stacking up to the likes of Cox, Troxler and Dumont with their pulsating dark beats. It's a distinct BK sounds though and when I ask about it we touch on how labels put out their music. BK explains that every successful label has a certain sound, one that the public and fans will instantly recognize. He says many labels make the fatal mistake of too many genres and sounds and nothing becomes a signature. He believes in this saturated market along with streaming services that labels need that 'one' sound that makes them unique. He gives the example of Defected Records who constantly sell out their label parties and that it is simply that people identify their sound and know they will get to hear something special. With that in mind, as you listen to his sound it is distinctly BK, the man himself.
I ask how much time does he spend in Melbourne and he replies that he was born in Dubai but his mother is Melbourne born so there are plenty of relatives here to keep the family a tight knit group. With his residency at Fabrique he expects to be here until ADE in Amsterdam where he is to play during that huge week in Europe. I am quietly or not so quietly excited by this as I too will travel to ADE this year, so a friendly face is a welcome addition. In spending time in Melbourne and the reverse season in Dubai along with many other gigs like Miami and WMC which he has played at for the past four years, BK is a rising and most sought after artist.
I venture to say that Melbourne has fairly eclectic tastes with the Melbourne Bounce scene large but not completely drowning out the others. BK agrees and says he finds Melbourne a very artistic city full of flavours. He mentions that people here know what they like and what they want and they will strive to find it. He understands the younger audiences are all about the Bounce but he says it does not prevent them from exploring the other avenues of electronic music.
BK tells me excitedly about the Warehouse Rave at a secret location he played at last weekend and said the vibe was amazing. Huge venue, great production and sound and the crowd were eating it up. My venture into the deeper genres have been generally in small clubs but he assures me that they have their place and respect in the larger ones too. When I ask his influences at the moment he declares how DJ Snake is just killing it and there is no denial that his skill at turntablism is probably lost on some of the younger generation but I agree with him wholeheartedly and Tchami he said along with Heldens and that Future House sound is one perfectly blended with the deep house/techno vibes and is a definite winner for the future of EDM.
When BK speaks those three letters EDM I cannot keep the frown away and of course have to ask what he thinks of the whole scene and how EDM has grown to such proportions that its name perhaps is a misnomer. He thinks everything has a place. Even Big Room, I ask?
He nods and says the problem with big room is so many do it wrong and it becomes repetitive and boring and screws up his face saying Nexus Nexus Nexus! I have to say right here it did bring a chuckle. I venture to say it's why someone like Deadmau5 is so innovative and BK excitedly says that's because he's not tied down, he's neither digital or analog he's all about technology and he's all about writing and making what He likes. It doesn't matter one scrap who likes it as long as He likes it.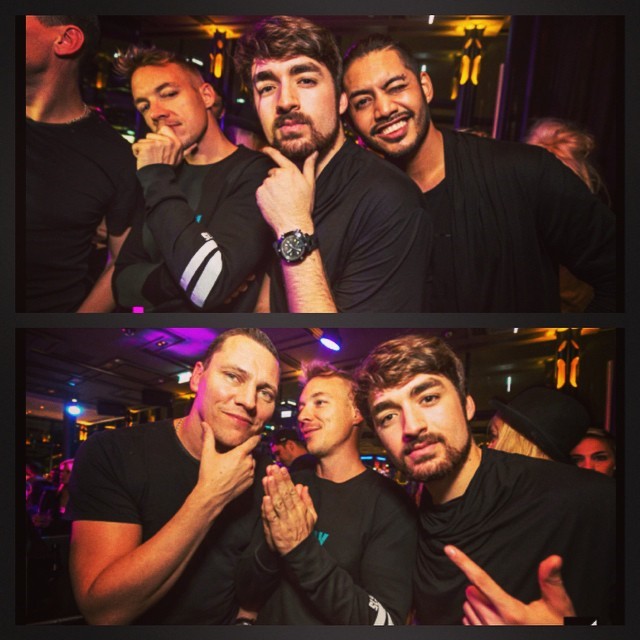 I remark how introverted he is and BK says it's such a lifestyle that it is easy to become insular. To sit in a studio, go to a gig, go home and go back in a studio again. He makes it a point to get out and about. He genuinely enjoys being out and interacting with people. He says himself. 'I like to talk to everyone.' It makes him what I'd call a social animal but he does state seriously his family comes first.
BK has opened for some of the very best in the electronic field and plays a yearly residency in Miami at WMC, MMW, Stereosonic, and is handpicked to play alongside people like Deadmau5, Eric Morillo, Benny Bennassi, Prok&Fitch and Nore en Pure. This talented producer has a resume that he can proudly claim fits in anywhere in the world.
I want to know what he thinks is important in playing to a crowd and BK thinks about it before answering but says it most definitely is reading a crowd. He says that simply one mistake can kill a vibe and the dance floor will empty but although he said he is still learning how to completely read each crowd, he knows the feeling of having one in the palm of your hand and the dance floor packed like a seething mass just dancing to his set. Again that passion crosses his face and there is no doubt of his enthusiasm for this career.
I want to know his opinion of Vegas and its large clubs and he quite frankly admits he loves it for the gambling and considering we are sitting inside a casino that seems likely but it brings us to the subject of Tiesto and BK says the man is a legend and his own industry, that he doesn't profess to be more than DJ Tiesto he said that at Hakkasan Tiesto is the show. He explains how amazing the feeling is when a Tijs audience is wearing bracelets that are given out prior to his appearance. The lights dim and the music begins and each and every bracelet lights up in sync with what Tiesto plays. BK said it's the most fantastic thing ever to witness and that he just sells it to the crowd like the consummate professional he is.
BK is now in the middle of a new EP that he has put his heart and soul into and is fielding some offers from labels for it. He is a shrewd businessman who does his own groundwork and he knows how vital it is to get this correct. To ensure this EP is successful in such a climate when label releases are never going to make you a millionaire. He mentions jokingly how his first release cracked the Top 100 and stayed there and yet he saw $200 from it but he had already begun to spend the money in his mind and laughs thinking back on how he thought he'd finally made it. The lessons here are simple he says, the money doesn't come in the form of releases these days but in the events and the ability to draw a crowd. Develop your sound, make it something people want to hear and they will come. I can't help but feel a Fields of Dreams reference coming here but when I think about it and he and I go on to touch on many other subjects within the scene including the not so good ones of drugs etc. One he states matter of factly that every culture has it, even corporate so it's as much about media overkill as it is the need to educate fans with it, I come back to that often used phrase. 'If you build it he will come.'
BK Rogers is a man with a genuine vision of what and where he wants to go with his music and along with a strong astute business mind I get the feeling that 'If he makes it, people will come to listen to it.' He is a father with two young children, a blossoming career as a DJ/Producer and most of all he has a decent, open honest and friendly persona that one can't be helped but be drawn in to the passion and enthusiasm he shows. I'm a true fan of the man and the music and do yourselves a favour and go one deeper and give it a listen, you won't be disappointed.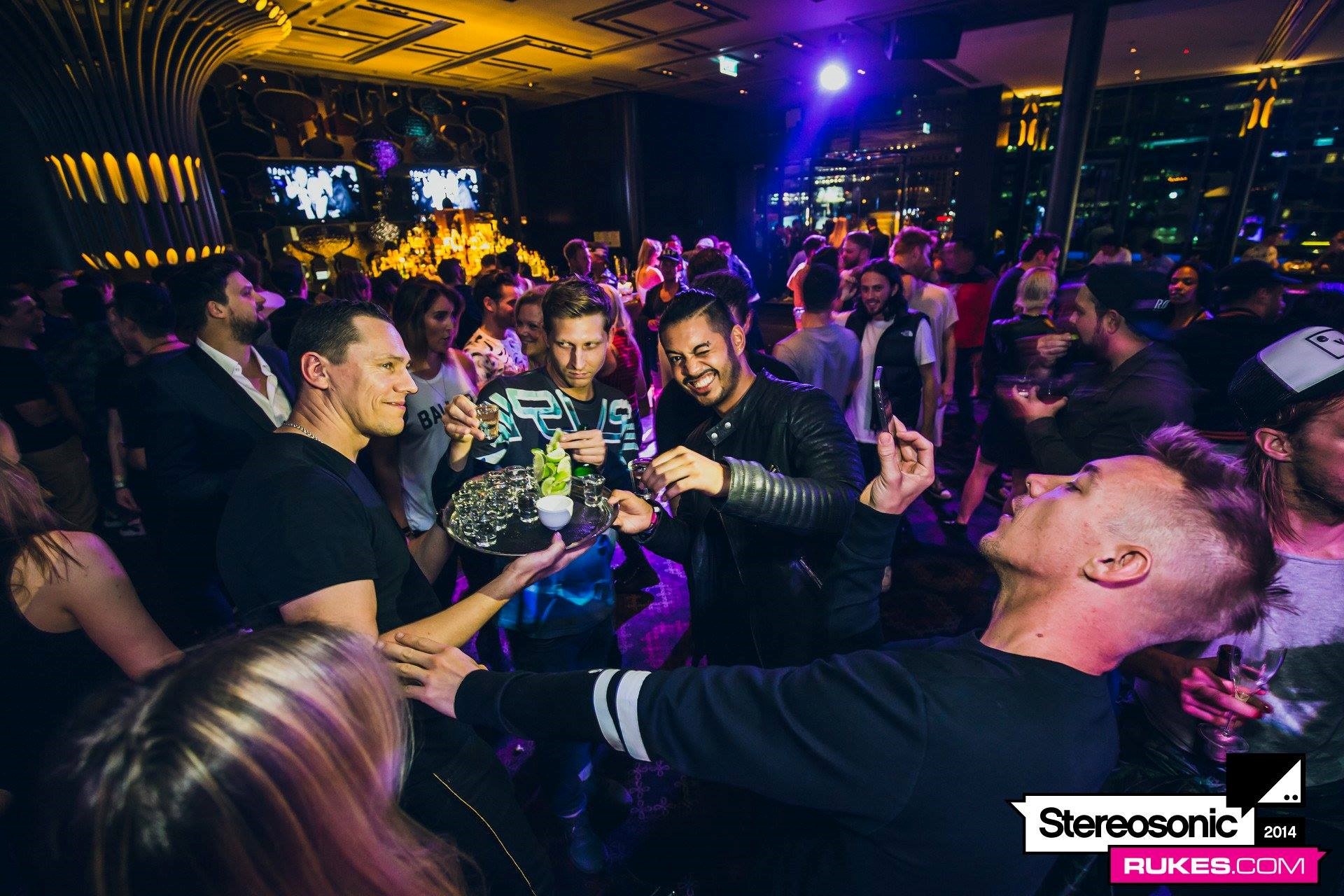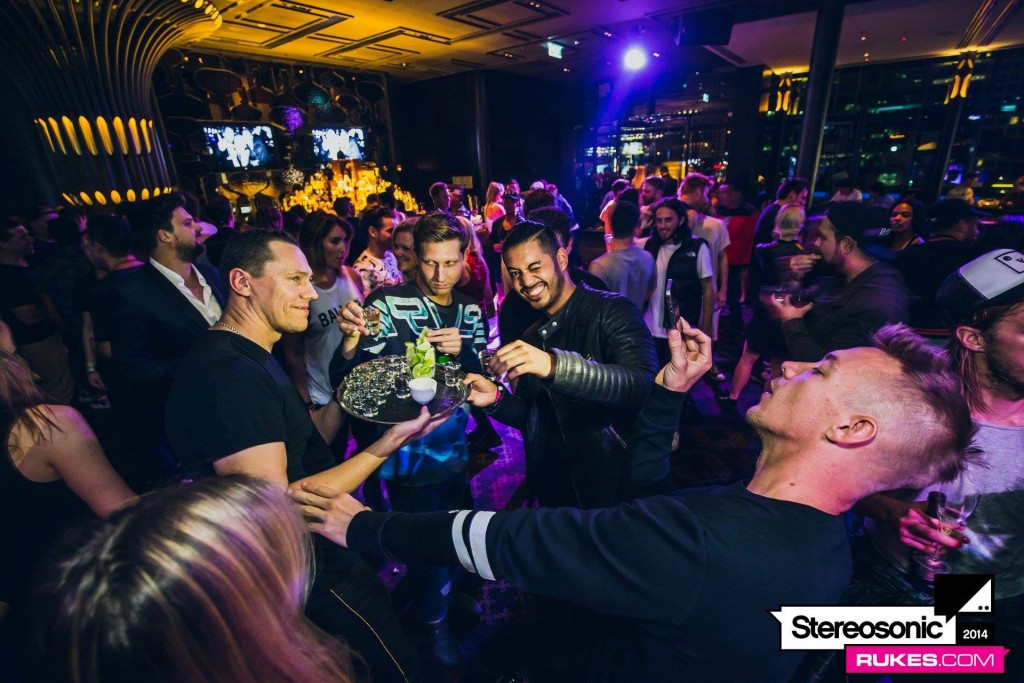 Leave a Reply