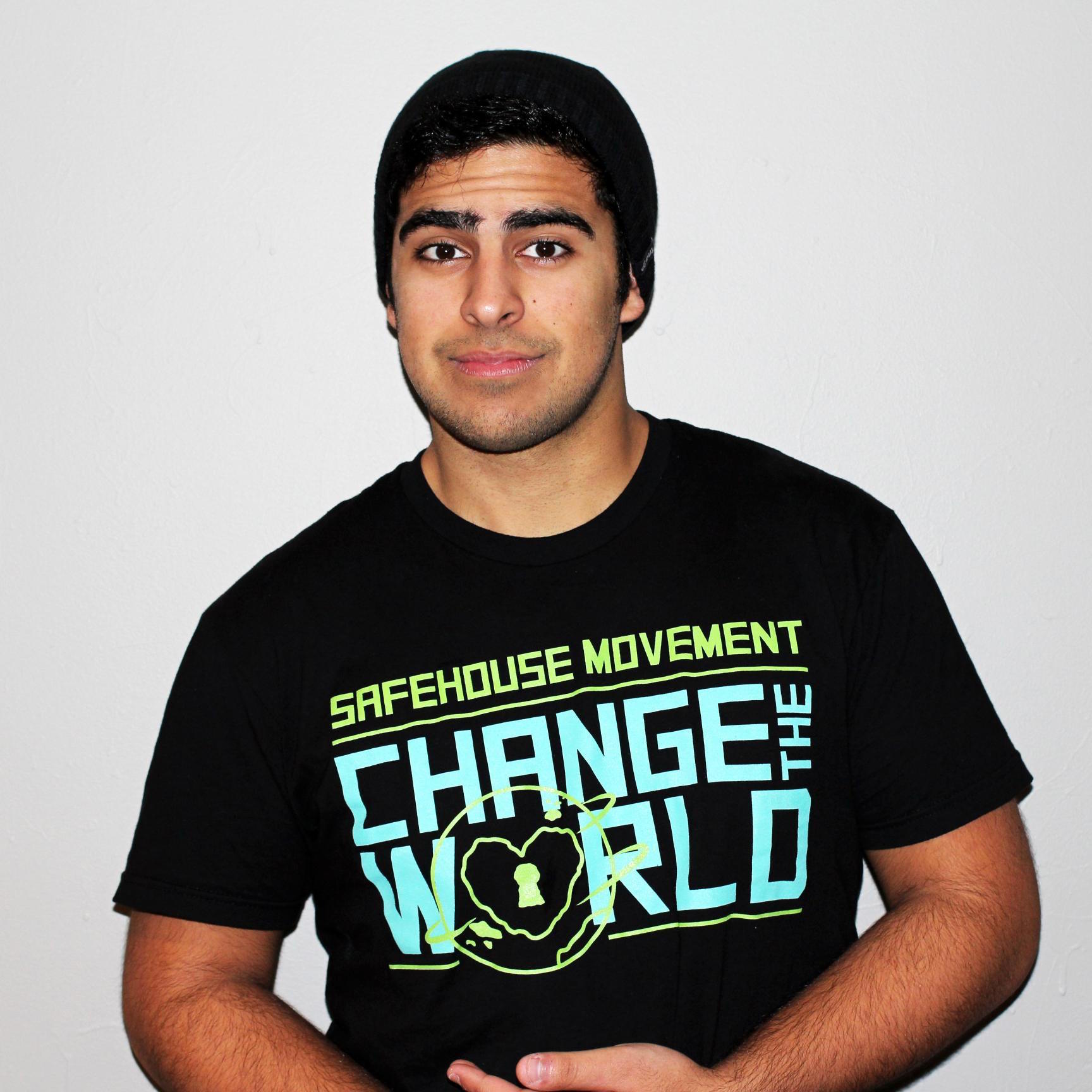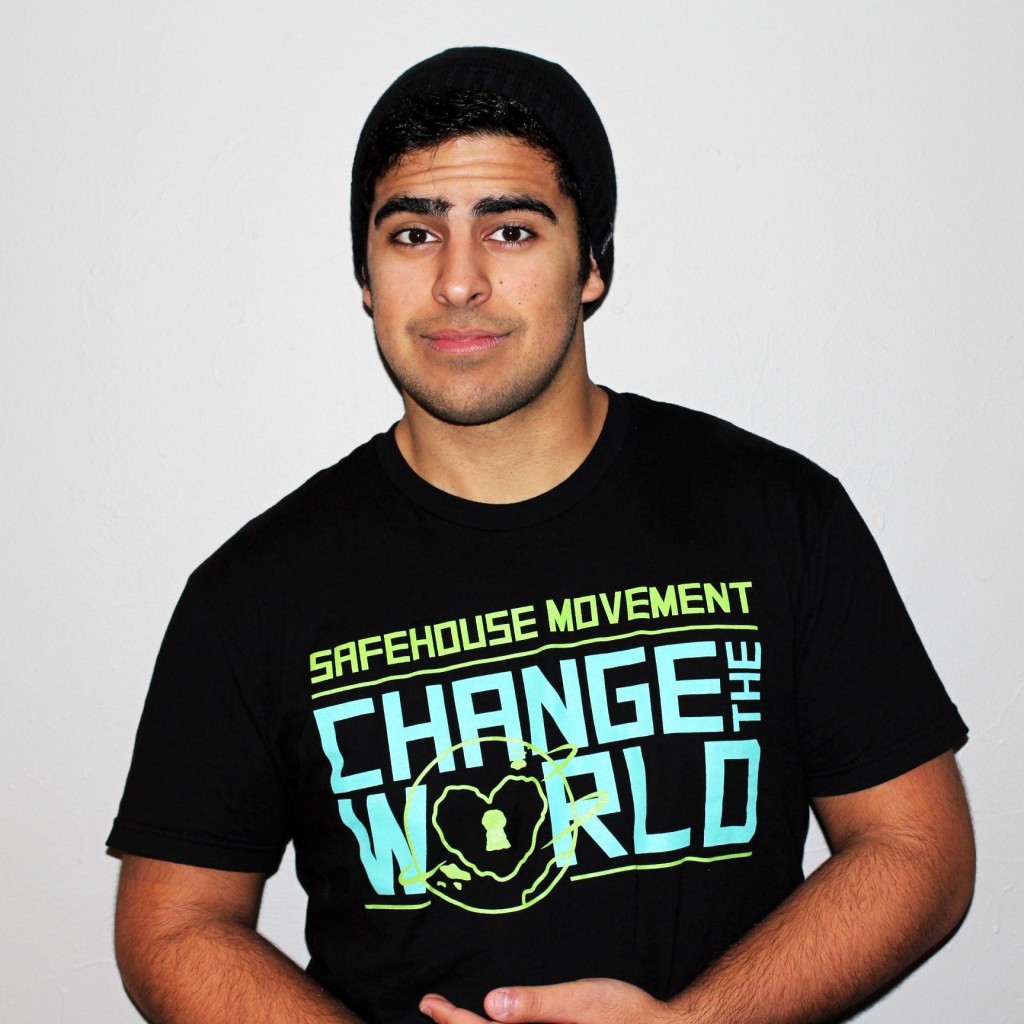 In an exclusive interview to go alongside his special guest mix, DJ Boomslang answers some questions for me as he chats about how he became a DJ, his goals for this upcoming year, and a favorite song or two. Some of the answers might surprise you. Check out his answers below and look for the guest mix to be posted to the site!!! A very special thanks to DJ Boomslang for agreeing to the interview as well!
– Please introduce and tell us a bit about yourself?
My name is Aboudi Lahib, my background is Lebanese, Muslim and i was born and raised in London Ontario Canada. I've been producing music for about 5 years now (only really took it seriously about a year ago) and i have been DJing now for about a year. I'm a full time student in my third year at the University of Western Ontario studying Economics.
– What made you want to start DJing and what or who were your early passions and influences?
My biggest inspiration was definitely my dad, not towards music but just in general. Growing up he would always tell me the most amazing stories about his child hood, he's had so many accomplishments from being a professional soccer count in Europe, to being a published author in the middle east, i would always think to myself when he would tell me about everything he has done, what have i done? Thats when i started messing around with music, i started out on FL Studio and would mainly just mess around with loops and to be honest, my production was brutal, but i didn't really do it because i thought oh I'm gonna be famous (that is the worst attitude to go into music with), i did it because i loved it and it made me happy. About a year ago i finally got my chance to "make a name" for myself when i started as Boomslang as got my first label signing, it wasn't anything major but it was a huge confidence boost. Since then i've just been pushing hard hoping one day to be able to do what i love for life.
– Do you have a favorite moment of being a DJ?
Inspiring others. I always do my best to respond to every promo, every Facebook message, tweet, anything to people reaching out. I know what its like starting out and producers never reply back to you, so i do my best to respond to everyone. My favourite moments are after i give someone feedback, support their track, or even just talk to someone and the amount of excitement they have in them is the greatest feeling in the world for me. I have screen shots on my phone of a lot of conversations that i just go through when I'm down and it pushes me to work harder.
– What do you have in store for 2015?
Oh boy, what don't i have should be the question! After mine and J. Esho's song "Head Rush" we've been working on some other songs, as well as i've been working with an incredibly talented rapper D.Y.E and some other artists as well. I've been experimenting with music a lot too, i have some Big Room, Trap, Future House, Progressive House, and even Tropical House songs that are in production right now and i can't wait to get them out!

– What EDM artists do you currently listen to?
My absolute favourite has to be a 16 year old producer that goes by Ryos. He is by far the most talented kid i have ever talked to and i have all his music in my library, i used a few of his songs in my guest mix here too. Other than him my favourites are Elephante, Gazzo, Paris Blohm, Vanic, 3LAU, and then pretty much anything else that catches my attention.
– What artists (other than EDM) do you listen to?
I always get made fun of when people ask me this, but i am a huge country fan. I listen to it more than EDM to be completely honest. My favourite artist is Taylor Swift but other than her my playlists are full of Gary Allan, Lee Brice, Luke Bryan, The Band Pary, Blake Shelton, and pretty much anything else country.
I also listen to a mixture of everything, anything that i like the sound of ill listen to, except hard core rock, i respect it but i can't listen to it.
– What songs are you currently listening to?
Borgeous – This Could Be Love (Ryos Remix)
Mark Mendes – Take Control
Party Thieves & ATLiens – Chief
Pham ft. Yung Fusion – Movements (has to be my favourite song right now)
and anything old school basshunter
– Favorite food? Favorite ice cream flavor? Favorite movie? Favorite tv show?
Food has to be burritos, there isn't a chipotle in my city (which i cry about every night because chipotle is amazing) but we have some good burrito places i love to hit up when i can.
Favorite ice cream is cotton candy flavour for sure
Favorite movie is a tough one, but id probably say Wedding Crashers, i laugh every time!
Favorite TV Shows are Arrow, Flash, The 100, Suits, and American Dad
– What sort of hobbies do you have outside of DJing?
When I'm not making music, at school, or working for my dad on weekends, i usually just spend my time relaxing with my friends, watching some tv, playing some video games and just chilling.
– Do you have any advice for other DJ / producers?
When things start getting tough, don't quit, fight through it. Don't make excuses on why you can't do it because you can. The excuse i hear the most is that someone doesn't have the equipment to make better music, but they don't realize that i've been producing with just my laptop and a pair of on ear headphones for the past year, just recently i bought a pair of speakers that i pretty much only use when i have to do a final master. Keep pushing hard through all the obstacles and it'll be worth it in the end, i promise.
– Any final words?
If any of you who are reading this wanna know more about me, always feel free to tweet me (@dj_boomslang) or message me on Facebook (/djboomslang), ill be happy to answer any questions you have if i can. Also for any of you producers out there, keep up the hard work!
Leave a Reply