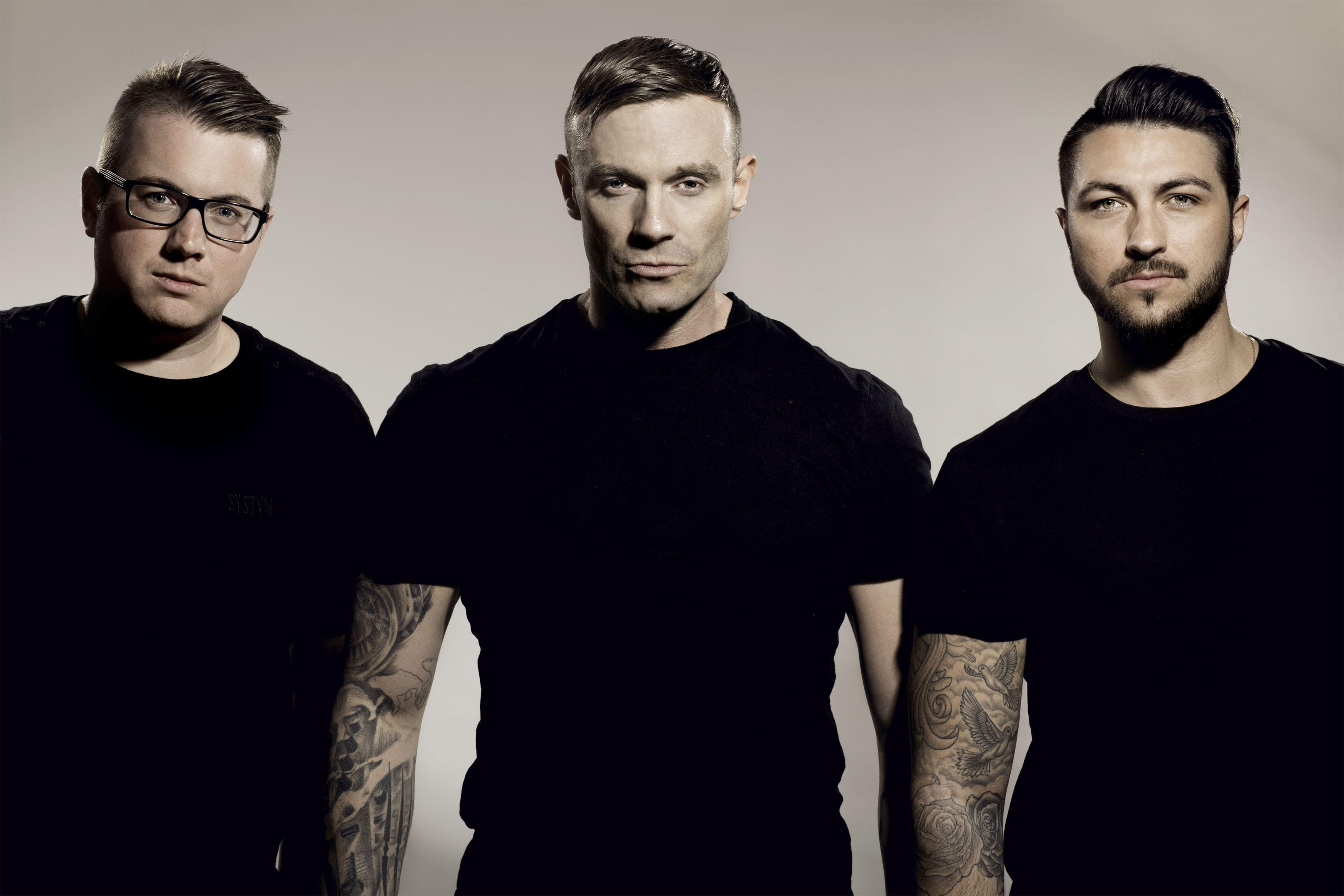 With one of the coolest names in history and some of the hottest new music coming straight from the studio, Futuristic Polar Bears are getting everyone excited about music and their unique sound will catch you and carry you away. Below we have an exclusive interview from the guys so please check it out!
First off, I have to ask, where did you come up with the name Futuristic Polar Bears because it is awesome!
(FRAN) We're all members of the World Wild Life Fund and actually do a lot of campaigning to help preserve the future of the Polar Bears, we've even adopted one. The name came from there ☺.
Who would you say are some of your biggest influences now and back when everything started taking off?
(RHYS) Our influences have always stayed the same. We've always looked up to people like Hardwell, Michael Woods, Calvin Harris, Steve Angello, Axwell etc. but it's not just been about their music, its also about the way they conduct their business professionally and how you grow a brand.
Having played some of the biggest clubs and festivals in the world, what sets each destination apart and makes it unforgettable?
(LUKE) We're massive foodies so the food sets each destination apart haha! We have favorite restaurants in every city!! In musical terms the whole experience sets every place apart from the fans to the clubs and festivals we play. We are very fortunate and blessed to be able to showcase our sound to so many people around in the world, and that's one thing we'll never forget!!
Do you have a favorite country of venue to play at? Or is the one you're most looking forward to yet to be played?
(FRAN) Ibiza is always special and to play at Ushuaia for Revealed was incredible!! Last year we also made our debut at New City Gas in Montreal alongside Borgeous and that was one of the greatest nights we've ever had, the atmosphere was electric!!
Do you guys have any superstitions or rituals you do before every performance?
(LUKE) We carry a small bag to the club with us that holds our headphones, USBs, ear plugs etc. I have to pack it in the hotel in the correct order every time! I don't know why I just do haha!
What are some of your goals for the remainder of 2015?
(RHYS) To continue making great music for our fans to enjoy! We have a specific goal we're working to at the minute on a really exciting new project but we can't divulge too much information yet!!
What brought you three together and how has success brought you closer?
(FRAN) Me and Luke met 12 years ago at a party and have worked together in different capacities ever since (even before we formed the bears.) We met Rhys 5 years ago and after an hour or 2, me and Luke both need we needed to make him part of the team! Success has definitely brought us closer together it's great to share this journey with my 2 best mates!!
Outside of touring and your weekly radio show, how do you relax and get away from the music for a little while?
(LUKE) I'm a huge football fan and support Blackburn Rovers, so I try to follow them as much as possible. In between that I try to see my family as much as possible, I have to 2 beautiful nieces and I hangout with them as much as I can. (RHYS) I have a wife and daughter so I love spending time with them as much as possible. (FRAN) I'm the same! I have a family so I like to see them as much as possible as well going to the gym everyday!!
Speaking of your radio show, when did that idea first happen and what has been the best part of it thus far?
(FRAN) We started the show back in 2011 through the help of one of our friends Jeff Jefferson. We started on 1 station once a week and now we've built it up into a globally syndicated show with 100,000's of listeners every week. Big thanks to Nick and the gang at We Are Distorted for making the show into what it is today.
Since you have polar bears in your name, are you able to visit the zoo and see them often? Ever seen them in the wild or try to own one?
(LUKE) We'd love to go and see them in the wild, that'd be amazing. There's only 3 captive Polar Bears in the UK and we haven't managed to visit them yet but I'm sure we will.
Do you have any advice for up and coming DJs/producers?
(RHYS) Never give up on your dreams, and if you want it hard enough it'll happen.
Last, we are super excited for your track, 'Night Vision', where did the inspiration for it come from?
(FRAN) We wrote it at the start of the year and road tested it a lot all over the world. The crowds seemed to enjoy it so we were like cool let's release it ☺.
Thanks so much to Futuristic Polar Bears for their awesome responses. Check out 'Night Vision' and let us know what you think!
[soundcloud url="https://api.soundcloud.com/tracks/218645100″ params="auto_play=false&hide_related=false&show_comments=true&show_user=true&show_reposts=false&visual=true" width="100%" height="150″ iframe="true" /]
Leave a Reply