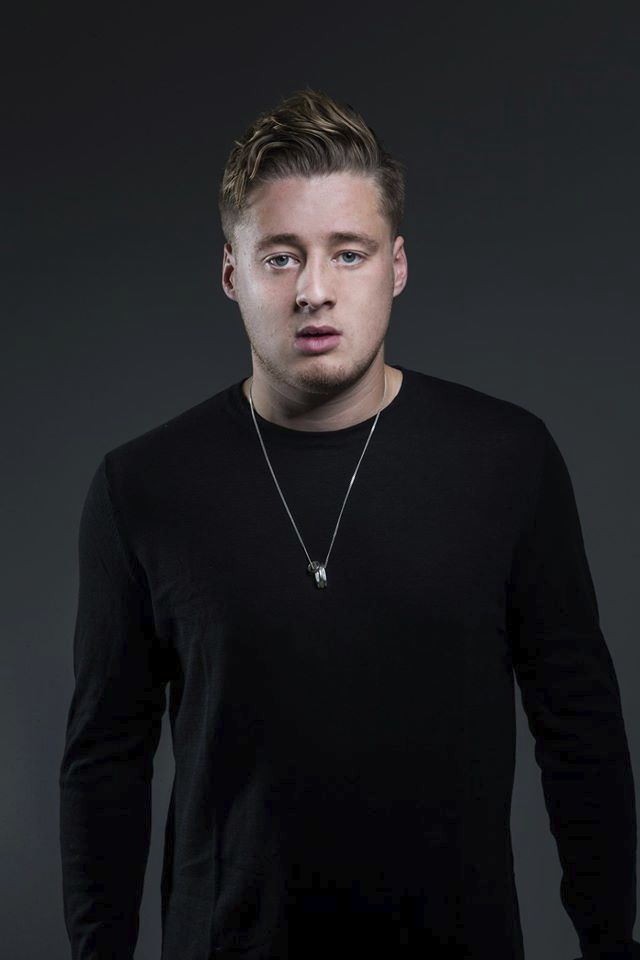 Hey everyone! Good to see you are checking out our latest interview with the great up and comer, Harrison. I don't want to spoil too much of the interview, but after working with some of the industry's top names like Laidback Luke, Hardwell, and David Guetta, things are really taking off in a more solo direction.
I'll leave the rest for you to read below but make sure you keep an eye on this guy, he should be over here in the US very soon.
1. First, can you introduce yourself to our readers?
Hey! thank you for having me. Im Harrison, a 22 year old Singer/DJ/ Producer. In my career, I have worked with some of the top names in the industry; David Guetta, Hardwell, Steve Aoki, Laidback Luke, etc… I do tours around the world and hopefully ill be over in the US very soon!
2. How did you originally get into producing music?
It began with me being a vocalist mostly in pop and rock genres, and then with some emails and some collaborations I entered the EDM scene. I then became what is called a "topliner" creating lyrics that fall right before the drop of the track. This is where some of my most famous work came from, such as "Aint a Party" by David Guetta. From here the collaborations grew and I became interested in creating my own backing tracks and working with producers to be able to understand and improve our tracks together. I now produce my own tracks as well as work with other great producers in the industry.
3. Who were some of your earliest influences?
Chuckie, Laidback Luke, and Judge Jules were DJs and inspirations to me when I started a few years back, having collaborated and done a few gigs with them, made me more familiar with the industry.
4. Are those the same people that influence you today?
Im still in contact with them and still would seek advice when necessary from these guys. There are always new influencers in my life, and the list has definitely expanded, with DJs such as Calvin Harris, Tiesto and Hardwell.
5. What have you seen change the most in the electronic music world since you began your career?
Many EDM DJs have recently incorporated a lot of house to their tracks and this is something that has affected this genre in the entire world.
6. What do you think will change next? What direction is the industry heading in?
The EDM scene is still alive especially at festivals, I think house will start to die out and change into pop and possible routes of tropical house.
7. How have you been influenced by working with the superstars of the dance music world, Hardwell, Steve Aoki etc?
They have had a huge influence of me and shown me the in's and outs of this industry. All very genuine people which has created friendships as well. They all work very hard and 24/7 but do balance and have amazing teams behind them. Having worked with these guys just keeps reminding me how lucky and how much I want to continue rising in my career.
8. What has their support meant for you?
Their support has helped me get my work and name out there and has opened a lot of doors for me. It has also meant a lot in the fact of understanding and incorporating the knowledge to production and gigs and given some pointers which have been helpful for me to succeed.
9. 'Take Me Home' and 'Mayday' have seen commercial success, what was the collaborative process like with both of those tracks?
'Take me Home' is very personal to me and started as a melodic track that I wrote about my grandmother. Thomas Gold picked up on it and we were able to collaborate at a very respectful level to the meaning of this track to me. 'Mayday' was a very fun track, especially since Dannic and Lucky Date are great guys to work with. The idea came to me immediately and just escalated to become what the track is now and it has so much energy and hype around this track, that it was always on a positive and a rise, which is pretty cool.
10. What else can we expect from you for the remainder of 2015? We hear you have a new production in the works with Laidback Luke…
Currently in the middle of confirming two new collaborations, to be released early times in the new year. As for the remainder of this year there will be much studio time and organizing for 2016. With a few gigs here and there, For example, Ministry of Sound in London this Friday with Laidback Luke to celebrate the release of his new album and our new track "Never Rave Again" which is featured on the album.
11. Do you have any advice for up and coming DJs/producers?
A lot of work goes into everything in this industry, you need to work hard and keep producing and connecting with people. Also cant let the worst get to you, you need to find some sort of comfort in your discomfort which i have learned and has helped me get through the rough times.
12. Any last thoughts for our readers?
Keep following Harrison on all social media , there will be loads coming up! 🙂 hopefully Ill be coming to your city very soon!
Appreciate your time! – H
A huge thank you to Harrison for taking the time out of his busy schedule to get these answers back to us! We wish him the best of luck and cannot wait for a US tour.
Leave a Reply