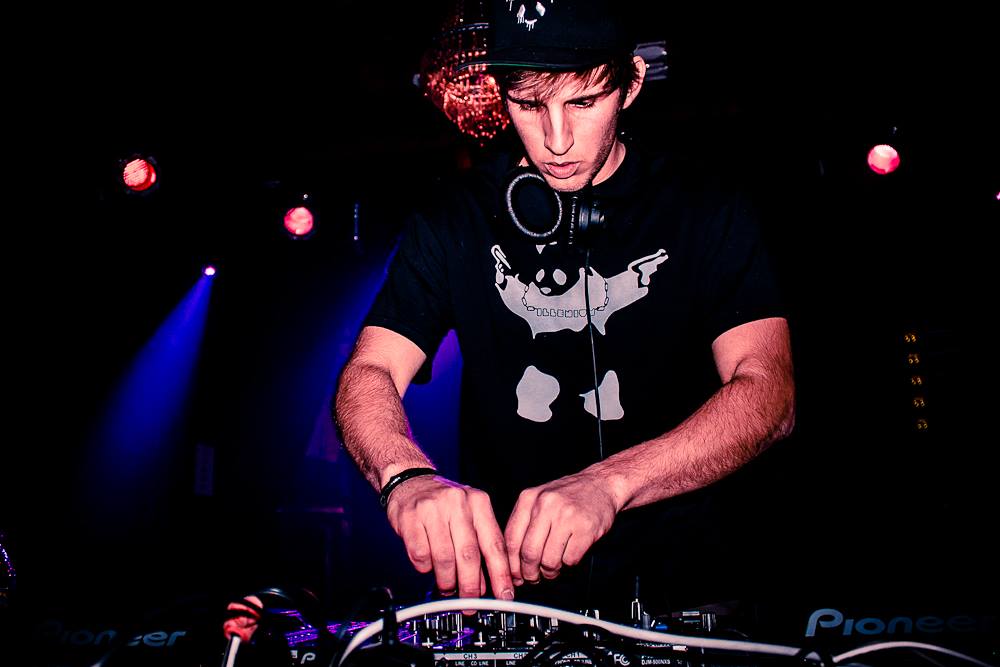 Take a look below as Ashlyn got to sit down with one of the hottest producers around, Illenium!
An up and coming melodic bass producer from Denver, Nick Miller (Illenium), has been making his way into many electric dance music listeners' hearts. He has a very unique way of putting so much feeling in every song he produces, that makes it impossible to not feel a connection. First time seeing Illenium live for me was at Dancefestopia in Kansas City, and instantly I was awestruck by the entire set. Ever since, I have been completely fascinated with every single song he drops. Not only is all of his music he makes absolute perfection; he is also the sweetest producer I have ever met. He genuinely cares about his fans, when not all producers are like that. I was so lucky to get a chance to talk to him for a bit at his show in Grand Rapids, MI, to ask some questions I have been dying to know.
First question, why the name "Illenium"?
"It was just a word I chose honestly. The actual meaning behind my music is the phoenix symbol. Like rising from the ashes, kind of telling the story of journey, which speaks to my personal like because I found music at bad time in my life and it brought me out of that."
There are so many different types of music to make, why did you choose what you have?
"I still like to mess around with some party music or trap, but really emotional music just calls out to me."
Dream colab, who would it be?
"Porter, he never colabs with anyone. His ideas are super dope."
How excited are you for getting booked for decadence?
"That's going to be sick, it is so legit. I don't get nervous for shows very much, and I am nervous for that one. I am too excited. Not only am I on pretty late. We are also getting live instruments on stage."
What type of music is your favorite?
"My favorite genre to listen to is chill acoustic kind of stuff. Like Ryan Hemsworth, or Eden."
Favorite EDM artist you listen to?
"The ones I listen to the most when I do listen to EDM would most likely be Porter and Odesza."
If there is a song of yours that you've made, that describes you as an artist the best which one would it be and why?
"Shark will always have a special place in my heart because it was one of the first songs that I wrote and I literally couldn't stop listening to it. Not because I needed to, just because I loved it so much."
You've played a couple festivals, which one was your favorite to play?
"Definitely Electric Forest, the experience was amazing."
Who is your favorite person you've worked or toured with?
"Said the Sky, we are like super good homies. We live together and make music together. We are always helping each other out."
What is the hardest song you've made, production wise?
"A lot of the original tracks are pretty hard, and time consuming. You have to get a vocal and get everything else because you are starting from scratch."
How did you have time to learn how to produce?
"I was working full time at this hotel as a phone operator. I was just in a back office answering calls and when I wasn't, I was messing around learning how to make music."
What is to come in 2016?
"I have an album dropping in the beginning of 2016 and my first headlining tour for that album."
Being a big fan of Nick, it was such an honor to be able to talk to him for a little while. I can't wait to see what he has coming in the future.
Leave a Reply