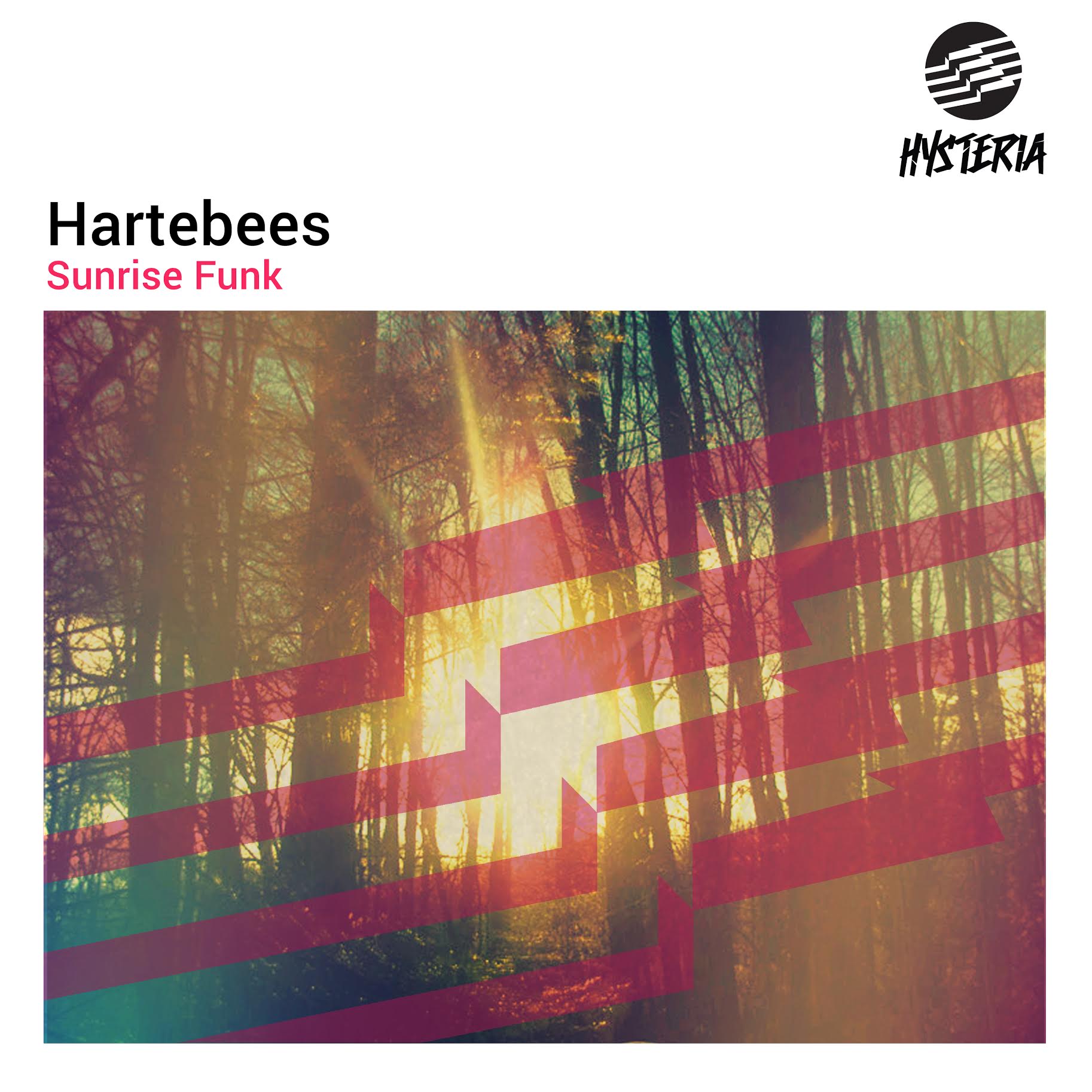 I'd like to introduce you to Hartebees, releasing his first single on Hysteria Records, 'Sunrise Funk'. This awesome track was featured in another article you can find right here. While I've included the link to the track at the bottom, check out the questions we had for him below as we get to know the person behind the music and what it means to be releasing 'Sunrise Funk' on Hysteria. Check out the interview below!
-First off, would you mind introducing yourself to our readers to give them a little background?
Hi readers! Hartebees is my first EDM-project and 'Sunrise Funk' is my first release. So you've probably never heard of it. When I was a teenager, I always had to keep my love for EDM a secret, in a way. That was because all of my friends and myself were really into guitars. Metal t-shirts, old grunge records, going to festivals. But in the quietness of my own home (or my own iPod), I used to listen to more electronic dance music than I would admit – being afraid my friends would mock me. 🙂 Then later, as I got introduced to producing, through the software at work (I used to work at a radio station, got introduced to a lot of talented nerds building jingles in Protools or Cubase), I started experimenting with Logic myself and fell in love with the techniques behind making dance music. From there it took some years to learn, listen, imitate, throw away and hours of practice before I even considered sending something to a label.
-What is it like having Sunrise Funk be your first release off Hysteria Records?
Obviously, but was a huge honour for me. The label is owned and managed by the team behind the Bingo Players. These guys have proven to be on top of the game for some years now. I feel that 'Sunrise Funk' – although being a little different from the tracks they usually release – is in good hands and I look forward to working more with them in the future.
-You've been featured on Hysteria Radio, tell us what it was like to hear your track played for the first time on it?
I still can't get used to it. I did a guest mix for Hysteria, so I knew it was coming, but still – it gave me a big thrill. A week later, Hardwell played the track on Hardwell On Air, again: amazing. It feels like you're rewarded for all the time you've put into producing. Not only this track, but all the tracks that ended up in a folder on your hard disk titled 'rubbish'.
-When you are working on a track, what elements do you generally begin with?
This probably is a cliché, but that varies a lot. Sometimes it is a synth sound, sometimes a melody, sometimes a drum pattern. It really doesn't matter. I usually start with the thing we all call The Drop and work backwards from there. I spend a lot of time having a grooving eight or sixteen bars before I build the rest.
-Who are your biggest influences?
Errrmm, can't really say. Growing up in Holland, I've been exposed to all the big names like Armin van Buuren, Tiësto and so on, so I've been listening to their music and learned a lot from their productions, but I've also been inspired by some other genres: Skrillex, Noisia, Savant, Feed me. It helps not being stuck in one type of EDM, so you can stretch your own limits all the time.
-When you aren't listening to electronic music, what is playing?
Remember the guitar thing? I can't give up on that totally, so how about System of a Down and Dark Tranquillity. If you haven't heard of the last name, look them up. I totally love their Fiction album. See how long you can keep it on 🙂
-With the release on Hysteria Records, do you have any other big plans for 2015?
There's a really special edit of Sunrise Funk coming up in a month on Hysteria Records as well. Don't know if I'm allowed to say anything about it, so I won't. But that's going to be really nice. After that, I'll just have to see where it goes!
-When you aren't insanely busy with music, how do you like to spend your down time?
I binge watch Netflix series and drive around in my old Saab.
-What advice would you give to producers and DJ's just starting out?

Starting out as a producer, there's a really long time of not really getting it. I mean, you hear your tracks don't sound as good as the real thing, but you just can't figure out what is is you're doing wrong. Then, after hours – months or even years – of practicing, you're starting to learn more and more of every aspect there is to producing. What EQ-ing really does, what layering really does, how you build sounds, how you should compress your sounds, and so on. It really adds up to a point where you can say: f**k yeah, this is how it works. But in that whole process, there were lots of moments I was planning to give up, sell my gear. Now, with this release, I'm happy I didn't 🙂
-Any last thoughts?
Don't spill watermelon on the floor. That attracts ants.
[soundcloud url="https://api.soundcloud.com/tracks/214541230″ params="auto_play=false&hide_related=false&show_comments=true&show_user=true&show_reposts=false&visual=true" width="100%" height="150″ iframe="true" /]
Leave a Reply