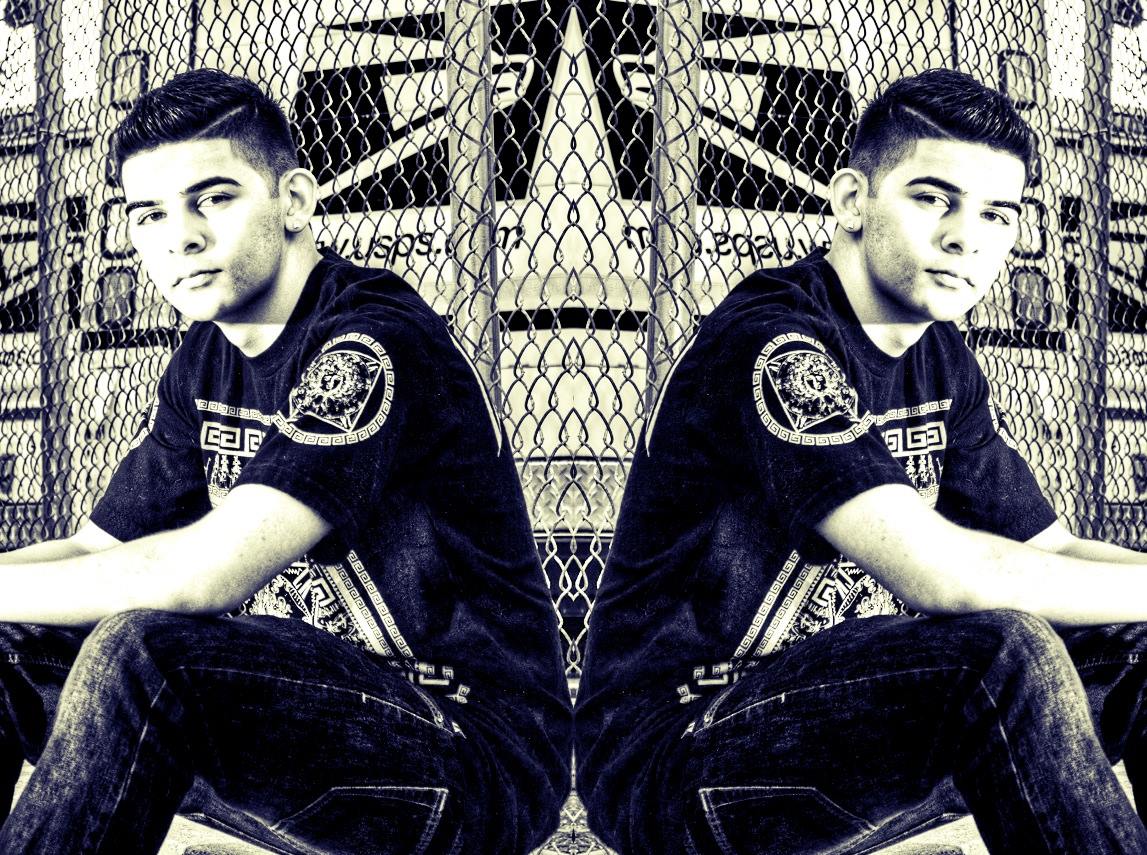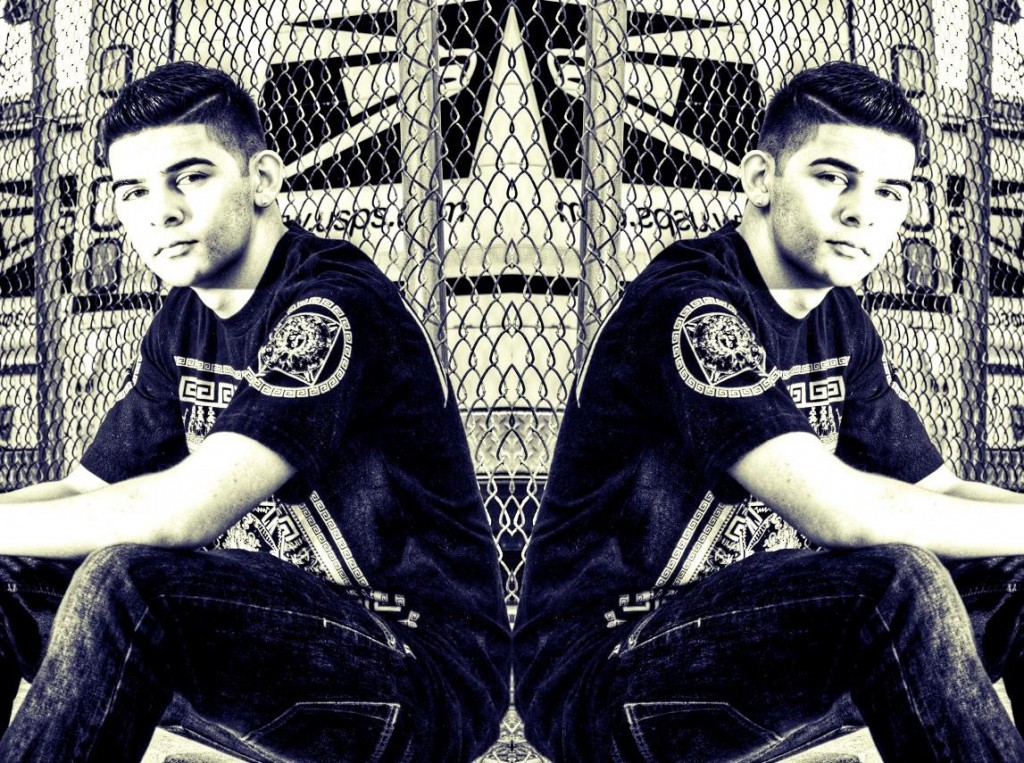 We had the privilege of sitting down (emailing) with Ryos, to get a little insight about his recent success and how he found himself getting into the world of music production. Check out the full interview below and make sure you give his remix a listen, as well as his song with vocals by his girlfriend Allisa; both are excellent! I'd like to thank Ryos for taking the time out of his busy schedule to do this interview for us as well. With so much going on, it's awesome to see he is absolutely on top of things. We'd like to wish him the best of luck in the future and we cannot wait to see what 2015 brings!
-Please introduce and tell us a bit about yourself?
– My name is Zane a.k.a Ryos. I'm 16 years old in the 11th grade and currently live in Long Island, New York. I love to make music and spend time with family (girlfriend included haha).
-How did the name Ryos come about?
– The name Ryos came about back when I was around 12/13 years old. My friends & I use to play Xbox together and 'Ryos' was my gamertag. When I decided to start producing seriously and needed a name, I decided to use Ryos since my friends already knew me as Ryos, and just because I thought it was a cool name.
-What made you want to start DJing and what or who were your early passions and influences?
– Well I started producing when I was 12 just for fun. As time went on, I would watch some of my favorite producers such as Skrillex, Tiesto, and Hardwell DJing these massive festivals and club events. I always use to get goosebumps watching them drop their own tracks and the crowd going wild, so I knew thats what I wanted to do as well. Plus, I always like being control of what music is playing when I'm in the car for example haha.
-What are some of the biggest challenges to being a younger producer in this scene?
– Being a young producer, you have to deal with the problems every producer gets faced with and all the problems a young teenager faces. For example, getting your name out there, perfecting your music, etc. are all problems upcoming producers are faced with. But being young, you have to deal with school, homework, not having a job to pay for studio equipment etc. There are many perks of being young though, especially once you've overcome some of these challenges.
-Your latest track features some great vocals, can you tell us a little about who did them, how that relationship started (and bloomed) and where the idea for the vocals came from?
-Yes! My girlfriend Allisa was responsible for those vocals. Her and I actually worked on a version of 'Eclipse' about a year and a half ago before we even started dating! The project got put down for a bit, but 6 months later we made the version that's out today. Inspiration behind the vocals was basically how Allisa & I felt about each other, and some of the challenges we faced during the beginning of our relationship.
-What is it like to win the This Could Be Love Remix contest?
– Winning the "This Could Be Love" competition was by far the best thing that has happened to be career wise. It's crazy because only a couple of months ago I had zero chance at winning one and now I placed first in one. My heart was racing the whole day of when the winner was suppose to be announced. It all feels unreal to me.
-Does Tennis take a back seat to EDM?
-Yes, I would say tennis has definitely taken the back seat given I stopped playing haha. But in all seriousness, I was good at tennis and I had a career ahead of me with tennis, but it wasn't where my heart was. I loved to make music so that's what I wanted to pursue. I'm a big believer in following your dreams and doing what you love simply because you only live one time. My parents feel the same, especially my mom, so they supported me when I told them I wanted to stop playing tennis to pursue music.
-Your style is pretty unique, did you develop it specifically? Or did it happen a little more naturally?
-I would say my style developed more naturally mainly because when I make music, I just make whatever comes to my head. I don't really follow the same formula except nowadays, I'm using a lot of the techniques I've developed in my newer productions. So I would say a mixture of both.
-Do you have a favorite moment since you have started DJing/Prouducing?
-My favorite moment so far was probably winning the 'This Could Be Love' remix contest. But I've been loving every moment of it from producing something I'm happy with, to receiving heartfelt messages from fans, or getting support from the big guys.
-What do you have in store for 2015?
-For 2015, I plan to put out as much music as I can and to possibly do some shows. Definitely want to release some different styles too such as trap or maybe some hard electro, not sure yet.
-Outside of producing music, what are some of your favorite things to do?
-Outside of music, I like to spend a lot of time with my girlfriend and family. Playing video games, sports, traveling, basic teenage stuff hahah.
-What EDM artists do you currently listen to?
-I currently listen to the whole Revealed Recordings team, and really anything else that's out there. I absolutely love Dyro's material, he never disappoints and all of his tracks are quality. Ummet Ozcan and Tomsize are another two that never disappoint. There are so many amazing producers though, so it's hard to pick.
-What artists (other than EDM) do you listen to?
-Outside of EDM, I listen to hip hop like Drake, Kanye West and rock such as Skillet, and Panic! At The Disco. I mainly listen to all of the sub-genres of EDM though just because theres so much out there right now.
-What songs are you currently listening to?
– Deniz Koyu & Don Palm – Lift
– AN21 & Sebjak – Everything
– Dyro – WOLV
– Ummet Ozcan – Kensei
– Tomsize – Trap Life
– Party Thieves & ATLiens – Chief (Both the original mix and the Jaykode remix)
– Mark Sixma – Requiem
– Julian Calor – Evolve
-You have a gig tomorrow, do you have any go-to tracks that you would drop
– WOLV by Dyro would 1,000% be included. Riggi & Piros – WOW, BL3R & Andres Fresko – Jump Off, Julian Calor – Imperial, and Jayden Parx – Zither. I'd love to include other sub-genres too such as progressive house and trap into my sets.
-Favorite food?
-Favorite movie?
-Favorite tv show?
-Favorite food – Pizza
-Favorite movie – World War Z or American Sniper
-Favorite TV Show – Street Outlaws or Shark Tank
-How does it feel to barely be a 90's child?
-To be barley a 90's child – Feels great haha, but it's weird that I was the second to last year before people would only be born in the 2000's
-Do you have any advice for other DJ / producers?
-To all upcoming producers, having professional sounding music is super important! Mixdowns are key!!!
-Any final words?
-Definitely a big shout out to my manager Gian-Luca and my mom, girlfriend, family & friends and to all of my supporters! And a big thank you to EDM Assassin for interviewing me 🙂
Leave a Reply