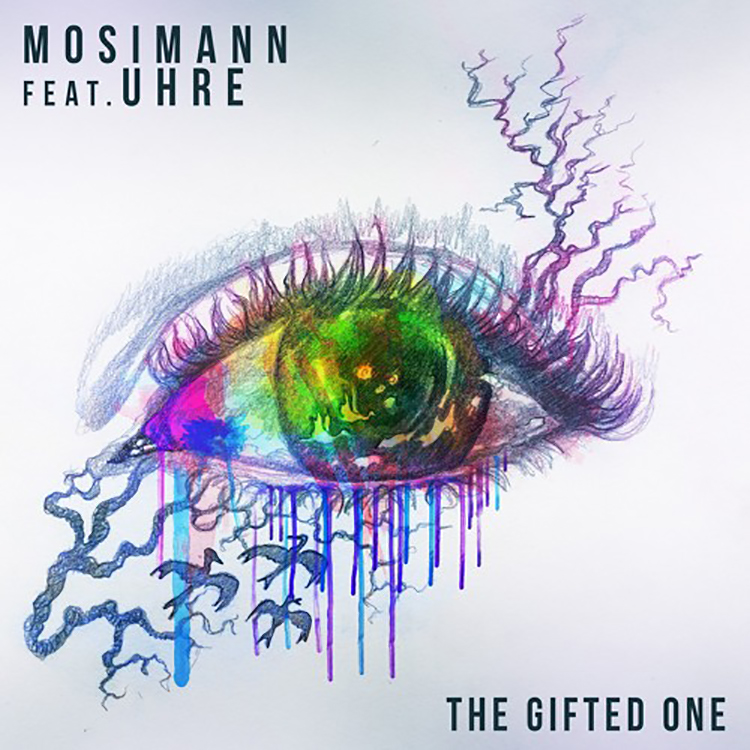 I'd like to be the first to introduce you to the French wonder, Mosimann, and the incredible journey he's been on. From winning a French TV show aimed at vocalists, to playing electronic music around the world, Mosimann has seemingly done it all. Below you'll find our extensive interview covering these topics and more! It's been a pleasure to be able to sit with Mosimann and get to know some of the insider thoughts from another spectacular French artist. Enjoy!
– First off I'd like to ask about your experience winning the vocal French TV show, what was it like to win that, and then transition into using skills deejaying instead of your voice?
Well, it's been 8 years already, that's crazy. It was an amazing experience, learning all about the media, sharing the stage every week with big international artists, taking singing and music classes… It was a really serious and professional TV music show that taught me a lot about the real job. But even if I could not impose my turntables at every show for 4 months, I never left them behind the second I was out. The biggest challenge after that was to make myself accepted into the more underground community, also by the audience who was expecting a singer, and with the record company (Universal) who was waiting for pop songs. It took time to find my musical way, I spent time to build my DJ career first but I'm glad to be finally ready today for underground club tracks AND electronic pop songs, with and without my voice. And most of all, I'm super proud to have won the TV show because I was able to make my mother's dream come true and make her happy after years of pain: I bought her a house with a pool and 5 dogs. It had always been a joke between us before as we thought it would never happen…
– Do you still keep up with your vocal training and how does it influence your style when you produce electronic music now?
Of course, I keep including some vocals during my DJ sets, I make some vocal covers sometimes when I have a crush on an instrumental club track, and most of all I use it to compose songs and toplines for my own productions and for other artists. I think this is why I put melodies and breaks essential in my productions. Thanks to my vocal training, I also put a lot of attention on right notes, musical chords, scales, harmonies.
– You list some of the most notable French DJs/Producers as your influences, have you had the chance to talk with any of them about music or the French influence on dance music?
Sure, I had the chance to talk with many of my French idols. I respect a lot David Guetta's work and career, and I also agree with Laurent Garnier about the underground cultivated audience, he made me want to be a DJ, he's always been a great inspiration, and I share DJ Snake's look on the French artists who should help each other more like the Swedish and Dutch ones. We cannot argue, the french influence is big in the electronic dance music.
– The French influence is incredible, but what do you think of the influence of electronic music in general on the younger generations around the world?
I'm quite divided. First, I think it's wonderful that our "music fathers" like the ones we just talked about opened these doors to the new generation. They helped expending the electronic music around the world and that allows us to accomplish many things we couldn't do before. But then, it opened also some doors to anything and everything. You have more and more scams, fake DJs, now everyone wants to be a DJ and thinks it's easy. Well, it's not easy, it's a real job which requires hard work, musical culture, energy, time, passion… Some softwares allow anyone of the young generation to feel as a real DJ, that's why I refuse to mix with any computer or sync/quantize buttons by example, it's a real battle for me: to be live, to play "by the rules", to build interesting sets at every gig. I think not talented people don't last, that's the good news, but it quite pollutes the electronic music landscape sometimes, that's a shame.
– You work diligently to not be stuck in one genre, do you think that suits who you are as a creative artist and as a person?
I grew up with many influences and genres, music in general lives in me, and I think I'm lucky to be musically open-minded, to have this melting-pot if influences. I'm definitely an electronic music lover, for sure, that's who I am. But there are so many possibilities with creativity… I don't want to qualify my music with special genres and put some boundaries. So I create for others and stay pretty clear about my own project: I produce electro and progressive house tracks for the clubbing market, and some electronic pop songs for the mainstream market to go larger and strike some people that don't know necessarily the club world. Anyway, I'll always be on tour behind the desks in clubs and festivals. I live for live shows.
– You've spent countless hours traveling and playing both clubs and festivals around the world, what would you say is the most important difference from a DJ's perspective and how you prepare?
Indeed, I don't prepare my gigs in clubs and my performances in festivals the same way. Usually, we play less time in festivals than in clubs so I try to build my set more quickly. In clubs, I take my time, musically, to take people into my journey, I begin more smooth with tech-house and house tracks, and I play big room later. But most of all, it depends of the countries and the music culture each one has, even if I stay faithful to House, the electronic genres are so numerous that it allows us a nice choice of set construction.
– Do you have a favorite moment from all your time producing and playing shows?
Trying a track I just finished in the studio on stage, live, is a real accomplishment. That's the most exciting, when the music and the ideas meet the audience. Sometimes it works and you feel that the track is ready, sometimes it does not work and you know you have to work more. It's unbelievable to have this possibility of getting honest answers right away. And playing is like my leitmotiv, I always wanted to create something different on stage, to share in another way with the public: that's why I invented a "flying turntables" concept, I play the keyboard, the drums, I scratch and show some technics, I sing… I really want people to go through a live experience with me, travel with me through music and entertainment.
– What else can we expect from you in the second half of 2016?
A lot of things! Of course, many tour dates around Europe and Asia, from small clubs to big festivals, like all year long. And regarding music, it will definitely be an important year: I just released a track featuring the Danish singer Uhre, 'The Gifted One', and the label is gonna work hard on the development, but I have another one ready featuring an amazing Irish singer called Joe Cleere. This summer, I also have a release planned on Big & Dirty Recordings with a club track called 'Goof', you're the first to know! Collaborations, remixes… I have many studio sessions scheduled, I'm motivated like hell!
– What advice would you give to aspiring Djs/producers?
To any upcoming producers, my first piece of advice is to work no matter what, never let go because there's no secret if you have talent, work is the best way to achieve your goals. Then, the other main advice is to find the right people to work with, it's quite as important than your talent! We all know how hard it is to trust people in this business but surrounding yourself with the good people is a part of your talent. Learn to listen to professionals who know their job and have more experience. Listen to your heart for all artistic decisions, to your head for the rest. I don't have regrets, I did things at a moment and I did them because I felt like this at this moment in the bottom of my heart, that's how I work. But of course, when I was younger, passioned and more impatient, I used to make decisions without thinking or asking some advices actually. I wouldn't do it differently but now I grew up and understood that rushing and walking straight is not the solution to move forward on your projects and build a career.

– Any final thoughts?
Thank you for giving me the floor, I'm super excited to share some thoughts with you and your readers. House Bless You!
[soundcloud url="https://api.soundcloud.com/tracks/269364437″ params="auto_play=false&hide_related=false&show_comments=true&show_user=true&show_reposts=false&visual=true" width="100%" height="150″ iframe="true" /]
Leave a Reply