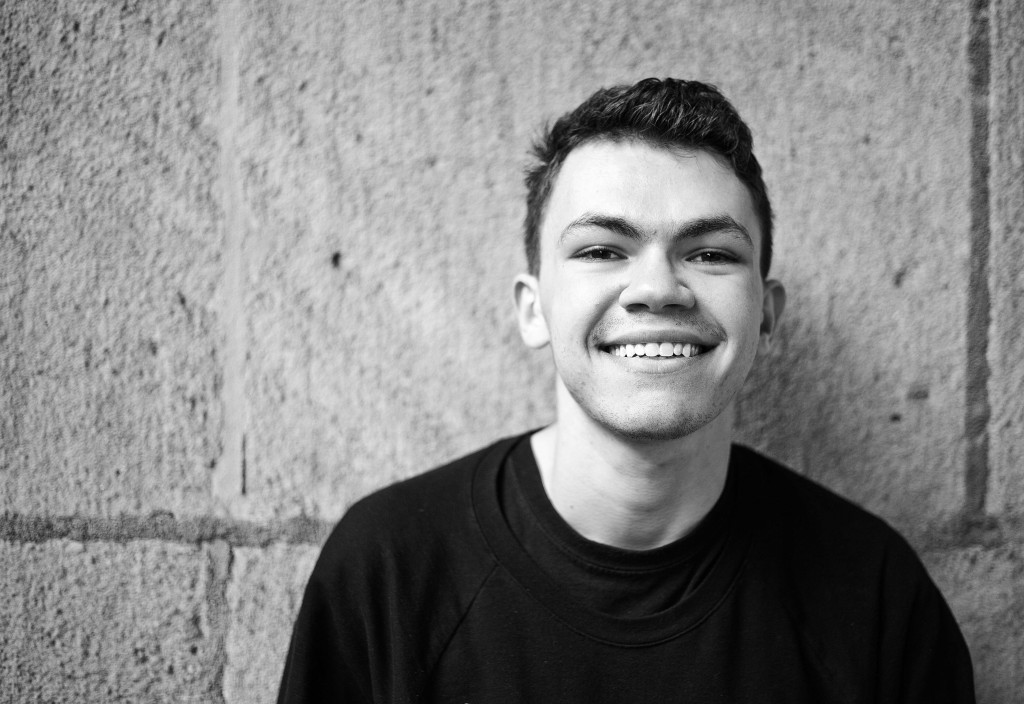 Id like to introduce you to Oxblood, a dj/producer currently residing in New York! We were able to chat about everything from influences, production, and future festival dreams. Take a look below and make sure to keep an eye out for Oxblood in 2016!
– First, would you mind introducing yourself to our readers?
I go by the name Oxblood. I DJ and produce electronic music typically rooted in dance structures. I'm 21 years old and I'm finishing up my last semester at Bard College in New York where I study Political Science.
– Who would you say are some of your biggest influences?
The biggest single influence over my sound is a group called Emeralds. It's three dudes from Ohio who make huge kaleidoscopic synth and guitar collages. They have an album called Does It Look Like I'm Here? which is basically my personal Kid A. All of their music has this child-like sense of playfulness and yearning juxtaposed with a very adult contemplativeness that I've tried to emulate in my own productions. They start from very simple structures and build their songs up until they're so emotionally powerful it feels like your soul is leaving your body. If you haven't heard Emeralds before "Candy Shoppe" is a good place to start.
– How did you get into producing electronic music?
It's weird because I have a very distinct memory from being three or four years old, one of my earliest memories, of wanting to "DJ" even though I didn't know how to really articulate that desire or what a DJ was. I remember sitting on the floor of the family room in my house and thinking about playing lots of different songs for different people, thinking that would be a pretty sweet job. Growing up I was always musical. I started taking piano lessons at a very young age, moved onto saxophone and played in my middle school jazz band, and then quit that in 8th grade to focus on guitar. I was always frustrated with playing "real instruments" because I hated learning the muscle memory and practicing rudiments to become technically proficient. I always wanted to skip to the part where I could just pick up an instrument and total creative expression could come out seamlessly. With electronic music it's a little bit different because it's more like painting. You don't really have to play your melodies in real time, you just draw them into the piano roll and tweak the sounds until the final product represents your original intention.
Like a lot of people my age Justice's † was the first electronic music I listened to almost every day. The Bloody Beetroots' Romborama was another big influence. Pretty much the whole blog-house sound and mentality was what I was into very early on, like freshman year of high school. I was reading a lot of dance music blogs like Vacay Vitamins and Avenge The Virgins and seeing like, seventeen year-olds from Russia getting their first tracks written up on blogs and started thinking I could do that. When I started producing electronic music I was initially attempting to emulate that. Over a few years my sound evolved into what it is right now.
– What would you say was the most difficult part about producing "How Long Is Forever?"
Programming the lead. Tweaking it until it was just right took a few hours. But none of it was particularly difficult.
– Was there a moment when everything just clicked?
The actual process of producing 'How Long Is Forever' took four days. I would come home from class and completely ignore my homework and just produce until it was time to go to bed. When I first heard the unmixed, unmastered "complete" version of 'How Long Is Forever' I just sat down on the floor of my "studio" [my 10x20ft dorm room] with this huge cheesy grin on my face, like, "wow." It was the most satisfying feeling I've ever felt. I realized then that I had found my sound.
– Is there a venue or festival that you dream of playing one day?
Growing up in Chicago, being able to play Lollapalooza would be a dream come true. Being able to play Spring Awakening would be even better. Spring Awakening is where I first realized I wanted to do music for the rest of my life. I saw Calvin Harris at SA in 2013 and he played a special VIP of "Feel So Close" that starts with just the piano, and he shot off fireworks into the sky, and everybody around me started making out, and it was maybe one of the top five moments of my life.
– With the release of this EP, what else can we expect from you in 2016?
I have another EP that is done, which just needs to be mixed and mastered. I have some collaborations that I can't talk about yet that are with some much more established acts. My next EP should be out in late spring.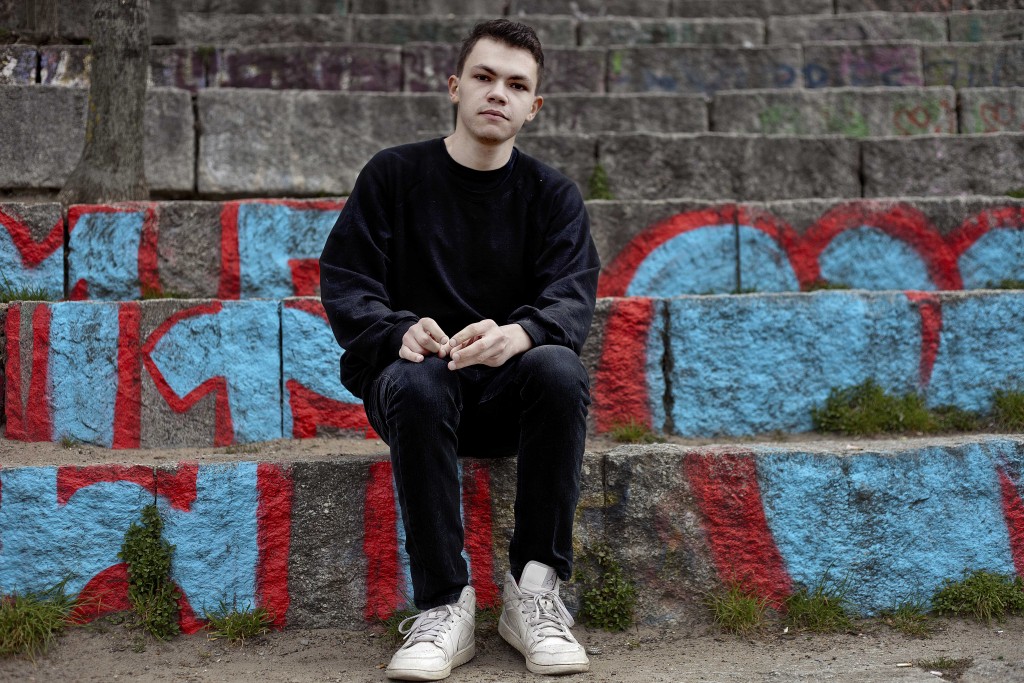 – Do you have anything you like to do in your free time?
Producing music was my free time activity and still is. I like to read. Lately I've been re-reading a book called "The Economy of Prestige" by James F. English. It's a history of prizes in the arts, which is actually a fairly recent cultural phenomenon only dating back about 100 years or so. It explains how prestige is created, why certain prizes are more prestigious than others, goes into detail about a lot of controversies that have been generated around giving certain awards to certain people. It's a pretty essential read for anybody that creates art or is involved in the culture industry, I would say.
– Any advice for up and coming DJs/producers?
Most of the advice I hear DJs giving up-and-coming producers is entirely the opposite of what I would do. I hear a lot of people say, "oh, you should remix a popular song every month so that you get to #1 on The Hype Machine and get attention" but I have always thought that was a profoundly cynical method of building a fan base, let alone a career. When you create music that is designed to be product rather than art, you end up with "fast music", like "fast food", with little to no substance. I believe most upcoming producers have ambitions greater than making a disposable bootleg with a catchy drop that people download and forget about after three weeks.
If I had to give anybody advice, I would say spend a lot of time in your bedroom developing your original sound. Don't put any of the stuff you make during your first two years of producing up on your Soundcloud. Or maybe just upload one of those songs so that you realize you still suck and nothing good comes easily. It's not a race, it's a beauty contest. Spend a lot of time listening to music outside of dance music, especially music that was recorded before you were born, thinking about why you respond to certain emotions or textures. Work with your friends and support your friends. Don't be afraid to fail. Don't be afraid period.
– Final thoughts?
Thank you Based God for answering my prayers.
A huge thanks to Oxblood for answering all of our questions. Be on the lookout for the "How Long Is Forever" EP set to release 1/29! Here is something to keep you satisfied until then!
[soundcloud url="https://api.soundcloud.com/tracks/155738679″ params="auto_play=false&hide_related=false&show_comments=true&show_user=true&show_reposts=false&visual=true" width="100%" height="150″ iframe="true" /]
Leave a Reply