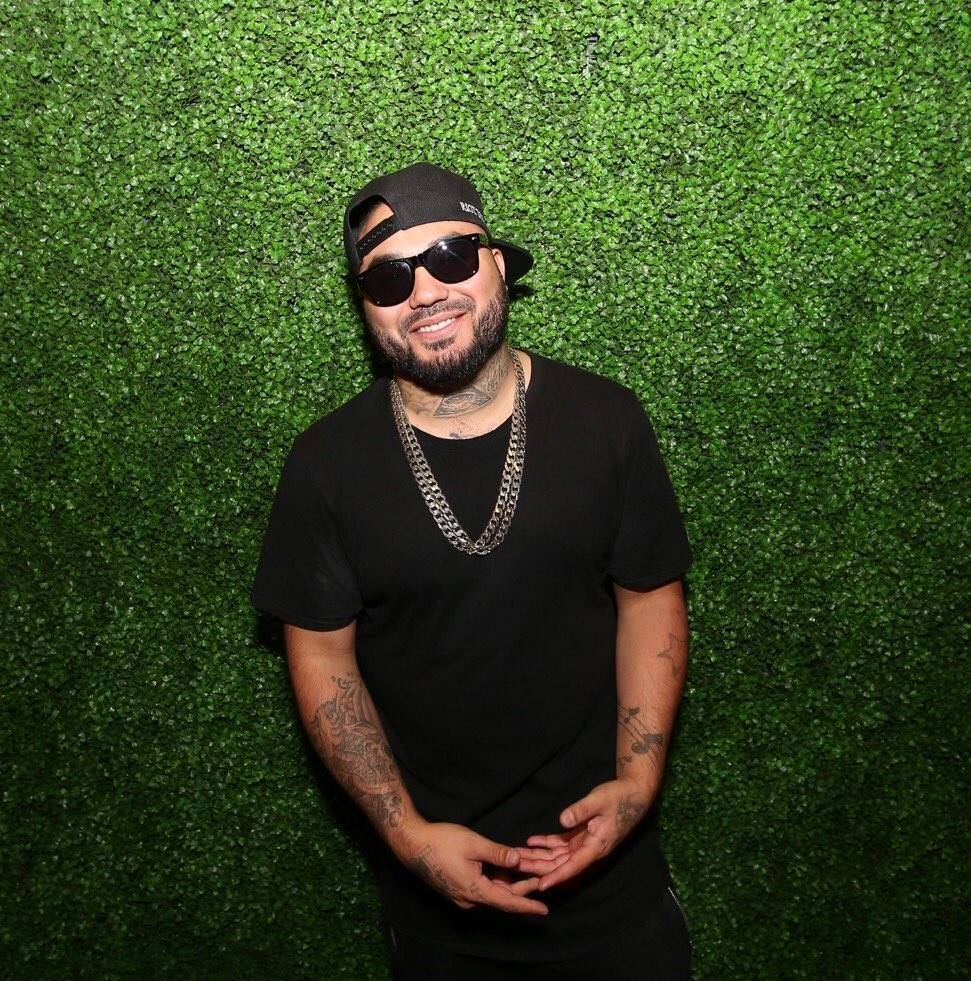 On Tuesday, we were privileged to share with you exclusively the remixes discography from Riot Ten. When we were going through the music, we were astonished with everything he has created and also couldn't stop throwing down to his music. Our Tuesday afternoon wasn't productive after that. Thankfully, we were able to get ourselves back together and be able to conduct an interview with Riot Ten. What we learned is that Riot Ten knows how to hustle and hustle hard. We thank Riot Ten for his time. Hope you enjoy the interview and feel inspired to do big things!
You released your remix pack. Is there a go-to remix that you play at shows? 
That's a great question. Such a tough call. Well, my biggest remix is definitely my Blessings remix. Every time I play it out I get a big response and people always sing along. A lot of other artists play it out in their sets as well. DJ Mustard dropped it at Coachella this year, Bro Safari and Borgore have both played it out also.
Who is one artist you would like to collaborate with? 
I mean, besides the obvious ones like Skrillex, Zomboy, and that level of artist. I really think Valentino Khan and I would make some serious heat. 
What or who is your biggest inspiration for making music?  
Honestly, I  get inspired by anything and everything when it comes to music. Could be a house song, pop song, dub song, country song, anything really. My son is of course my biggest inspiration of all if I had to choose one though. 
Is there a different mindset between remixes and original tracks? 
Usually with remixes I try to incorporate as much of the original tune as possible so that the listener can relate. With originals I like to try and sound as unique as possible, while giving people that signature HYPE sound that I'm most known for. 
You've been making music since you were a teenager, has it all been self-taught or was their any formal education involved? 
It's all been self-taught. No classes or actual lessons. Not saying it's a good thing, because I really think it could help me be a better producer, but I think I've done pretty well so far without it. When you love something as much as I love making music, it's more about the dedication to the craft, as opposed to being classically trained. 
Where is your favorite place to perform? 
I honestly can't even answer that. Haha So many cities are awesome to play in and the fans are always hype at my shows. I have the utmost love and respect for my hometown of EL PASO though and the love is always reciprocated when I play hometown shows. 
Where have you not performed that you want to perform at? 
I'd love to play in Miami and also a lot of the smaller cities that most musicians don't really go to. Those cities need love too. Also, I'd love to play in Australia. I may or may not have some big announcements coming soon. =) 
What is downtime like for Riot Ten? 
Downtime for me is playing Rocket League on ps4 with the producer homies, watching movies, watching sponge bob square pants, eating a lot of food (particularly Ramen), and just relaxing to be honest- even though it's not very often. 
You've created a plenty of collabs, singles, remixes. You have created an EP. What is next for Riot Ten for the rest of the year and next year? 
I have a ton of singles and collabs still to come out, along with a couple of EPs that may fall into 2017. I may even start my Hype or Die record label and get that off the ground. There's a lot of moving pieces right now so everything is dependent on the stars aligning. 

What advice would you tell your teenage self? 
Honestly, I don't even know. Haha. I'm just glad I listened to myself back then about not giving up and that someday I'd be pretty decent at what I do. haha

What you tell up-and-coming producers who are trying to make a name for themselves? 
I'd tell them to stay focused and understand that anything is possible if you really put your mind to it. There's always going to be doubters in and out of your circle, but none of them matter. Do what you want to do, and do it with everything you have. Also, it takes time to make something of yourself, so have patience. All in all, if you work hard and you believe in yourself, shit will happen.
Any final words?
Thanks for sitting down and chatting with me. Hope to see you guys at one of my upcoming shows. I'm in Los Angeles for Control at Avalon this Friday night and I have some other big shows coming up in September. Much love. 
Once again, thank you for your time Riot Ten! We can't wait to hear more from you. If you're interested in following him, check him out on Facebook, Twitter, and Soundcloud!
Leave a Reply