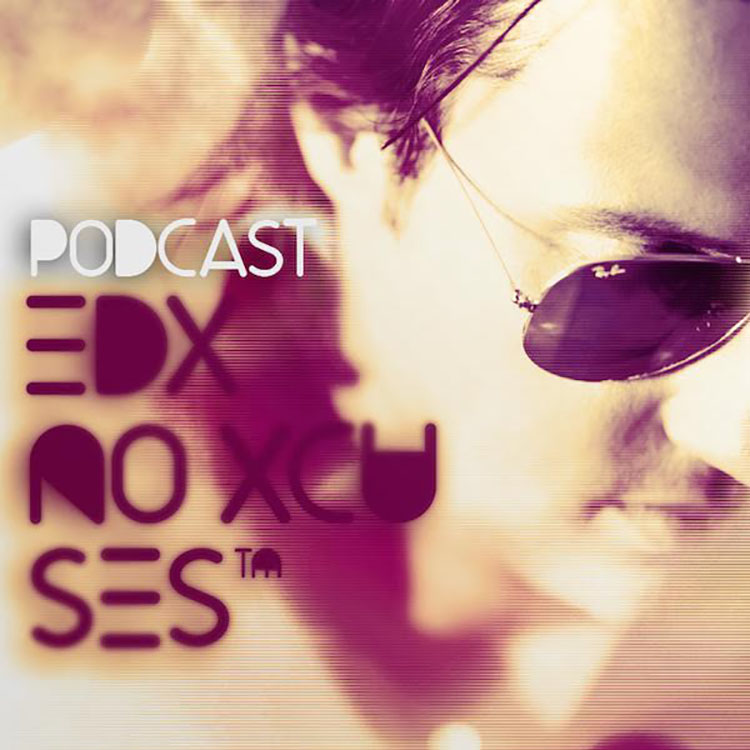 If you aren't familiar with EDX, well, get to it because his radio show is one of a kind and features music that you absolutely want to hear. EDX's No Xcuses radio show has been home to some of the hottest tracks this year, further proof that he knows good music when he hears it. This episode you'll hear music from across the spectrum as we get some Masquerade, Room Service, Duke Dumont, and a few great remixes here and there.
Not only do we have this awesome podcast for you, but we have the link to EDX's remix of Spada's "Catchfire [Sun Sun Sun]" where you can stream it, or even better, buy it!
Check out the full track list below! You can download it from iTunes by following this link as well!
01. Room Service – Hold On [Flashover House]
02. Paul Harris & Dragonette – One Night Lover (Nora En Pure Remix) [Promo]
03. Masquerade – Unique (Original Mix) [Armada Deep]
04. Tommy Mc – Thinking Of You (Matteo Rosolare & JoJo Angel Remix) [OneFold Records]
05. The Golden Boy – All The Way (Extended Version) [Promo]
06. Calvin Harris & Disciples – How deep is your love (Chris Lake Remix) [Columbia]
07. Sam Feldt & The Him feat. The Donnies The Amys – Drive You Home (Club Edit) [Spinnin Deep]
08. Matisse & Sadko – Memories (Original Mix) [Spinnin Deep]
09. Philip George & Anton Powers – Alone No More (Club Edit) [3Beat]
10. Dada Life – One Last Night On Earth (East & Young Remix) [So Much Dada]
11. Tiesto & KSHMR ft. Vassy – Secrets (Don Diablo Remix) [Musical Freedom]
12. Fox Stevenson & Curbi – Hoohah (Original Mix) [Spinnin]
13. Duke Dumont – Ocean Drive (Original Radio Edit) [Virgin]
Check out EDX at Dancefestopia where the EDM Assassin's will be! I definitely look forward to another wonderful performance as I had the pleasure of seeing EDX back in April at Euphoria.
Official Website
Facebook
Twitter
Soundcloud
Youtube
Leave a Reply