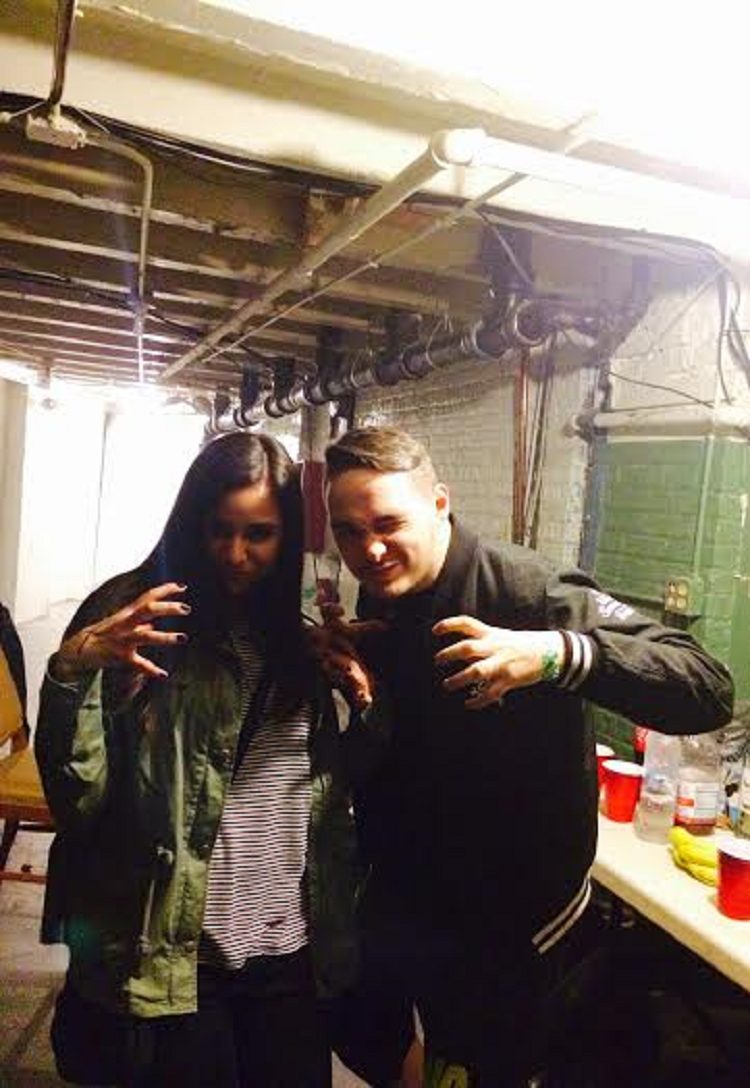 Before performing to a sold out show at Portage Theatre, in Chicago IL, UK dubstep DJ, FuntCase took the time to chat with us about the start of the NeckBreaker tour. This highly anticipated tour includes Dirtyphonics, as well as Habstrakt as the special guest. With the tour just starting, Chicago was lucky enough to be one of the first stops, and I was especially lucky enough to get the opportunity to talk with the man behind the mask. Before completely destroying Portage Theatre, this is what the man himself had to say.
EDM Assassin: Well first off, I just really want to thank you for taking the time out of your hectic schedule to interview with us. It's really appreciated.
FuntCase: Of course.
EDM Assassin: So the NeckBreaker tour literally just started! You kicked off the tour in Milwaukee, and have performed in Minneapolis and Detroit since. How has it been so far?!
FuntCase: Yeah that's right. It's been really good. Numbers have been really good, some have sold out.
EDM Assassin: I know I've seen you say that it's been crazy, have you noticed anything in particular in the crowd during your shows yet?
FuntCase: Not really, just a lot of headbanging pretty much.
EDM Assassin: How unreal is it seeing all of your fans go absolutely nuts to your sets? I couldn't even imagine being the cause of all that madness.
FuntCase: I still haven't gotten used to it. Honestly, for doing this for seven years as FuntCase now, you just never get used to it. The feeling you get when you see a crowd go crazy is literally just the greatest.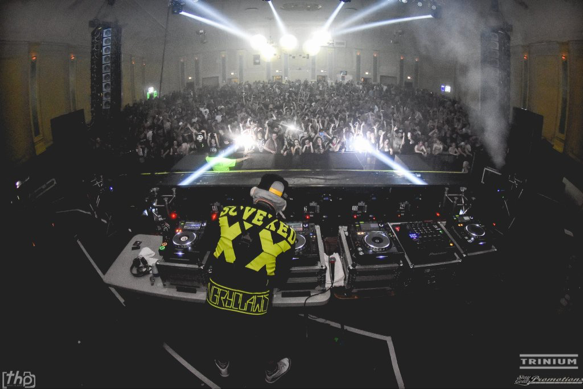 Photo Credit: @heitz_tanner
EDM Assassin: So obviously Chicago is the next stop, and as a Chicagoan I have to say that I speak for most of the dubstep scene here by saying we've been waiting for you to come back for a long time. You haven't been to Chicago in a couple of years, how does it feel to be back?
FuntCase: It's good! I've been waiting a long time to come back. The last show I played with Kennedy Jones was amazing.
EDM Assassin: That was at Concord Music Hall?
FuntCase: I think so, yeah. For React. And now I've been brought back so I'm happy to be here.
EDM Assassin: Well we're extremely happy to have you back. Do you get to do any tourist things in the cities that you play?
FuntCase: I was planning on it today, but I went to iHop! And then I fell asleep so..
EDM Assassin: I was going to ask, did you get your iHop!
FuntCase: Yeah the first question when I got here was, where is iHop? *laughs*
EDM Assassin: So you're from the UK?
FuntCase: Yeah, that's right.
EDM Assassin: How is the dubstep scene there compared to here? How would you compare the crowds? Do you think you can say you prefer playing in one place more than the other?
FuntCase: It's weird because it originated in the UK, and the original hype came from the UK. So when it first started in the UK, it was absolutely nuts but now everyone's kind of moved on. The UK scene is kind of like trendsetters, if that makes sense. So as soon as dubstep got popular they were like, oh no we don't like this anymore. And they moved onto something else like house. That's how it works.
EDM Assassin: So they don't like when stuff gets mainstream, I'm assuming.
FuntCase: Nah, they try to set trends. So as soon as like "dubstep died", the shows have been minimal there. But every now and again we play in London and it's amazing. I mean people still want it but.
EDM Assassin: So then what is the new mainstream music over there now?
FuntCase: House. House and grime.
EDM Assassin: So the line-up for the NeckBreaker tour is huge. How is touring with the other artists on the line-up, Habstrakt and Dirtyphonics? Are you guys all having fun on tour together?
FuntCase: *Laughs* It's one sober English guy, and loads of French drunk guys. I'm just the sober guy.
EDM Assassin: Speaking of Dirtyphonics, you just released a collab with them called NeckBreaker, which is insane might I add. Did you guys make this track as an anthem for the tour?
FuntCase: Yeah so we wanted to push the tour with the track to generate hype beyond the already hype. So we made that track, and we've never collabed before so we thought, why not do it. But we had such a short amount of time to make it. So like the track is how we wanted it to be but it's not the final final product because we had such a short time. So what you hear is what we got to. But it still works.
EDM Assassin: Do you think you'll do a VIP for it then?
FuntCase: Oh I already want to do one. Now that it's released I can do a VIP.
EDM Assassin: Awesome! I really can't imagine that getting any better.
FuntCase: I'm gonna try!
EDM Assassin: You also just recently released Borg, a highly anticipated collaboration with Virtual Riot. You even trolled Twitter on April Fool's Day by releasing a fake song, which was hilarious but I'm not going to lie, it was heartbreaking opening it after waiting for the release for so long.
FuntCase: *laughs* Oh yeah yeah! So sorry about that.
EDM Assassin: I opened that up and was like yes! I've been waiting since EDC Orlando for this. You tore a lot of hearts by doing that.
FuntCase: I know I know, I deserve all of the horrible hate. I have an obligation as an artist to be funny on my socials. So every now and then I have to do horrible stuff.
EDM Assassin: Yeah I love the Snapchats too! Is that something you do to pass time on tour?
FuntCase: Yeah when I'm bored usually. I don't even really just do it when I'm tour, even when I'm at home chilling I'll do it.
EDM Assassin: Please keep it up, they're hilarious. But going back to Borg, the collaboration with Virtual Riot, can I ask why you waited so long to release it? Was it something you wanted to release before the tour?
FuntCase: No, we started the collab just over a year ago, when I went to LA. We got hooked up by their management to go and work together. So we made the track and we made Borg. Then we sort of just left it at that and didn't really go back to it after I went home from LA. And then we just got back on it, and I made it playable. Then I started playing the playable out and obviously that's where the hype came from. And then we eventually got it finished.
EDM Assassin: Is there anything music or production wise that you're doing differently on this tour?
FuntCase: I'm playing like a little bit more drum and bass than I normally would. Just because Dirtyphonics are on the tour, so you kind of know what you're going to get with this tour. That's why it's also perfect. You got Habstrakt doing the bass house, Dirtyphonics doing the DNB, and I'm doing the dubstep side of it. But obviously we all play dubstep and DNB too. The crowd knows what their getting for this tour so I don't have to play DNB and hope that they're going to like it, because they know Dirtyphonics is drum and bass.
EDM Assassin: I feel that you are notorious for going as hard, if not harder than the crowd at your shows. It's amazing to see. How do you get the energy to be able to do this at every show? How do you prepare? Any rituals you do before the show?
FuntCase: So I do this thing, where ten minutes before the show I have to put the mask on. And I just sort of zone out. Because FuntCase is like a whole different.. like I'm not that guy. I'm this super, *puts his hands over his face* I'm like sitting in the corner like, no don't talk to me! And then I go on stage and I start beating my chest and doing all this crazy shit.
EDM Assassin: So does the mask help you open up more on stage?
FuntCase: Yeah you can say that. Cause I have played without the mask on and it made me feel really naked. I guess it's like putting on a veil, I'm just a different person.
EDM Assassin: Well I know just from experience how much my body aches after a dubstep show. Is that something you have to continuously deal with?
FuntCase: *Nods* Imagine what you feel, but like worse. And then doing that constantly over a month and a half. And I'm too awkward to go to massages as well, so I basically just sit in the hotel room just crying the whole time.
EDM Assassin: How do you deal with it?!
FuntCase: I don't, I just have to put up with it. And when I get home I just do as many stretches as possible. Before I put the mask on I do stretches, and then I try to do stretches after the show to warm down, and that helps but. This is day four and I'm absolutely ruined.
EDM Assassin: I could not imagine. There's definitely a difference between me occasionally going to a show vs you doing it night after night.
FuntCase: We don't even get proper rest because we get like four, five hours sleep, maximum, before we get picked up to go to the airport and then sit on a plane like this. In pain like ahh. If you want to know what being a DJ feels like, ruin your back in one night and then sit on a plane for like nine hours. And then do it again four nights in a row. See how it feels!
EDM Assassin: Well we appreciate you going through that. Is there any city in particular that you're most excited to play for on this tour?
FuntCase: I haven't really thought about it. There's a few festivals that I'm looking forward to playing but like, I guess I haven't thought about that. I mean Chicago was one the biggest, because when the tour was announced, Chicago instantly blew up. So yeah Chicago.
EDM Assassin: Any others you can think of?
FuntCase: I mean I'm playing Sunset Music festival in Miami. Wait, Tampa, Florida. And that's a big thing, the crowd is sick there and I've played there the last two years.
EDM Assassin: Well I'm sure you know how much you're loved here in Chicago. Before your tour was announced, all of Twitter constantly begged for you to play in their city.
FuntCase: *laughs* Yeah they did!
EDM Assassin: How does that feel to be in such high demand? How does all the love on Twitter make you feel?
FuntCase: It feels good! You know as an artist, the most worrying thing is if there will be a crowd when you play a show. So like if I'm the only headliner playing at a show, I feel so nervous that if no one turns up, my career might stop there. Cause no literally, that's the thing that goes through your head. Let's say I play, what's that place? Concord! And I'm the only headliner, and then there's eighteen people in that whole venue, my mind instantly goes, this is it, this is the decline of FuntCase. And then I start to lose my mind over the whole thing. So it's good to know that we can still keep the hype here and generate it and stuff so that's why you have to put the maximum in every set to at least know you've done your best to keep your career alive.
EDM Assassin: Is there anything you would like to say to your fans?
FuntCase: Yeah! I love you all, you're fucking amazing. I was looking out in the crowd from the green room and the amount of 50 Caliber shirts I've seen is fucking amazing. I'm so stoked.
EDM Assassin: Well I've personally waited a while to see you perform, and no pressure but as a huge fan I'm expecting big things!
FuntCase: Okay! Back to my shell.
EDM Assassin: No, just put the mask on you'll be fine!
FuntCase: Oh, you're right!
EDM Assassin: Well I wish you the best of luck for tonight, the rest of the tour, and for the future. Thank you once again for taking the time to do this. Chicago, and your fans absolutely love you.
FuntCase: Thank you, thanks so much. Game time!
After hanging out backstage with FuntCase, he went on and gave Chicago exactly what we waited so long for. Special thanks to FuntCase, and his management for being so willing to talk with the EDM Assassins, and of course to Trinium Events for finally answering Chicago's prayers by bringing FuntCase back to our city. The NeckBreaker tour does not stop here, as FuntCase, Dirtyphonics and Habstrakt take on New York next, along with multiple remaining tour dates. Because FuntCase, along with Dirtyphonics and Habstrakt absolutley did not disappoint, I highly recommend checking one of these shows out.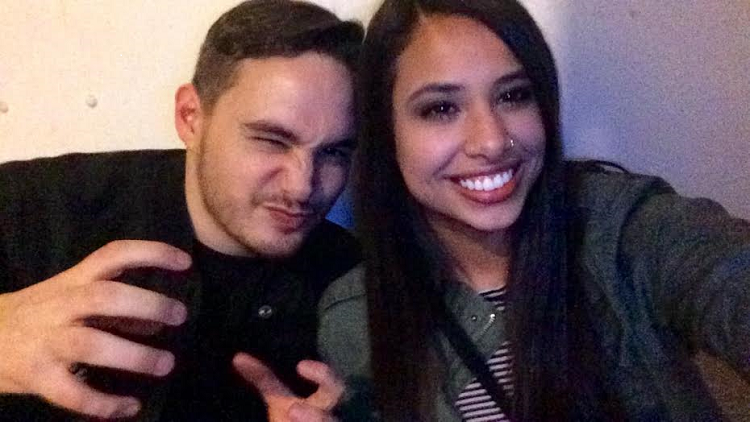 Leave a Reply