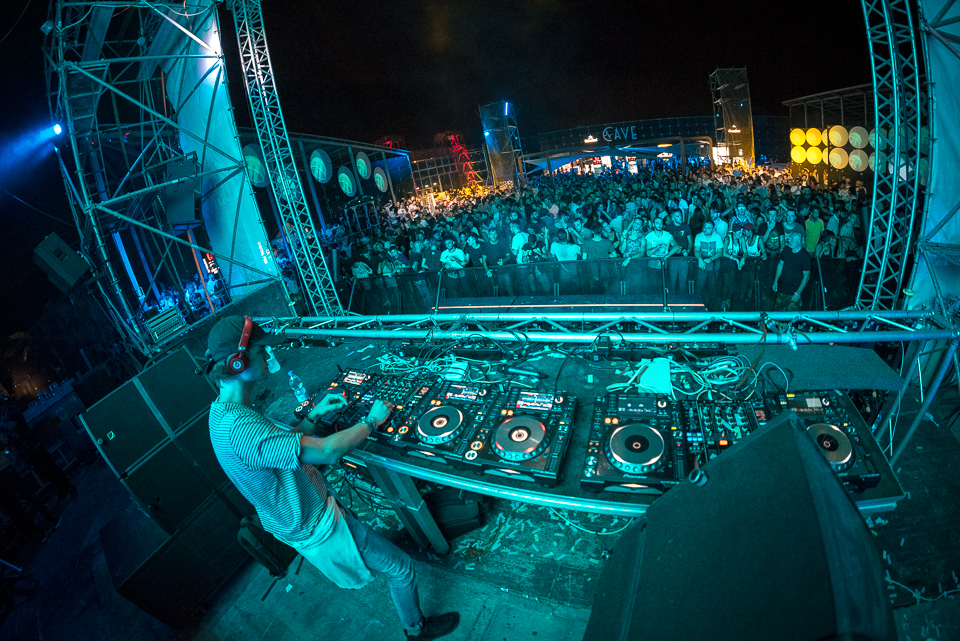 With the latest news regarding the expansion of the festival and the official opening of the Soundcloud channel, the flower of Nameless Records has definitely blossomed and its latest project looks like the perfect bud. 'Hype On This' is a full body compilation which hosts a superlative selection of tracks created only by 100% italian minds. Scrolling through the 10 names, we can easily find an old acquaintance of the Assassin, SLVR: since this youngster returned triumphantly with another impressive production, we thought it was time to investigate more about him, thus EDM Assassin is happy to present you an exclusive SLVR interview.
Here in Italy your name started circulating a while ago, thanks in primis to Nameless network and then to the support of other cultural aggregators (Youbeat and Hyperion just to name a few), but how would you introduce yourself to an overseas public like the Assassin's one or, for example, to an asiatic crowd?
I'd like to introduce myself to the whole world through the unusualness in my music. I feel like I have quite a unique style and mood to my sound, which hopefully gives people new feelings and emotions when listening to it. I hope that one day I'll turn the whole planet and find people who will follow me exactly for what I do.

You stated that you 'like to make all kinds of music' and it's totally undeniable since your productions and performances (and the Booshi serie) constantly oscillate among the many facets of the bass music (from Trap/ Hip Hop to Bass/G House).
Do you identify yourself as a member of the so-named 'Death-To-Genres' movement, (alongside iconic names like GTA , Mija etc.)?
Yeah, for sure. This is exactly what I'm looking for: artists like GTA and Mija but also AC Slater and Alex Metric are a big inspiration, not only for my music, but also for their shot on the crowd.

Talking about contaminations, your latest track with the fellow PRZI is absolute a wild creation which blends together big parts of your respective styles, way more than 'Open Roads': personally I reckon your sounds' selection in the trap sections while Matteo's touch in the up-speed part. The creation of this track was a 'natural' process, or it was hard to match your artistic personalities?
How would you define 'Rogue' in three words?
'Rogue' is three words: madness, wickedness, and delirium.
We made this track last July during a three-hour studio session. It was actually really easy to cross our different styles and opinions on what the sound and structure for 'Rogue' should be. You're absolutely right; I worked on the first part of the song, while Matteo did the second one. You can definitely hear our different styles coming through, which we like.
This is the second release with PRZI. The alchemy started before you ended up under the Nameless' wings of or it's exactly thanks to this reality that you two got in touch?
I met Matteo 4 years ago through Nameless Music Festival. There is a great relationship of friendship and cooperation between us.

Do you think that, with the massive globalization of knowledge, tools and influences, the PLACE where a dj/producer develope his/her artistic identity (meant both as continent/country or city/town) is still important and can significantly influence his/her growth?
I don't think so. Sure, the motherland could help an artist's development but we have to face reality and there are so many aspects, like social networks and medias, which can fill this gap. People worldwide could start with a particular genre of music and enrich it with nuances resulting from geographic location until it becomes an entirely new genre in its own right. There are too many influences to be able to pinpoint which ones significantly influence your music.

Your relationship with Nameless seems to be already solid. At the very beginning you've already had intention to land on a 'official' label or instead, like lots and lots of peers of your age, were you targeting the web scene which, with all its YT channels and SC collectives/label, can undeniably assure a first-class spot in the worldwide business?
In addition to the collaborations with Przi, I've released four free-download tracks but the song that has gained more success is the official remix of "Take You Time" by Sam Hunt. That has been released via Universal Music Nashville and has reached more than 100,000 plays on Spotify.

Last but not least. Can you reveal your projects until the beginning of the summer?
My winter schedule is full of releases and gigs. All I can tell you that in three weeks I'm going to release two tracks on Universal Music Italy/ Nameless Records. I also recently signed a booshi-track for a USA based label so stay tuned for more news I will be announcing in the next few months!
Leave a Reply