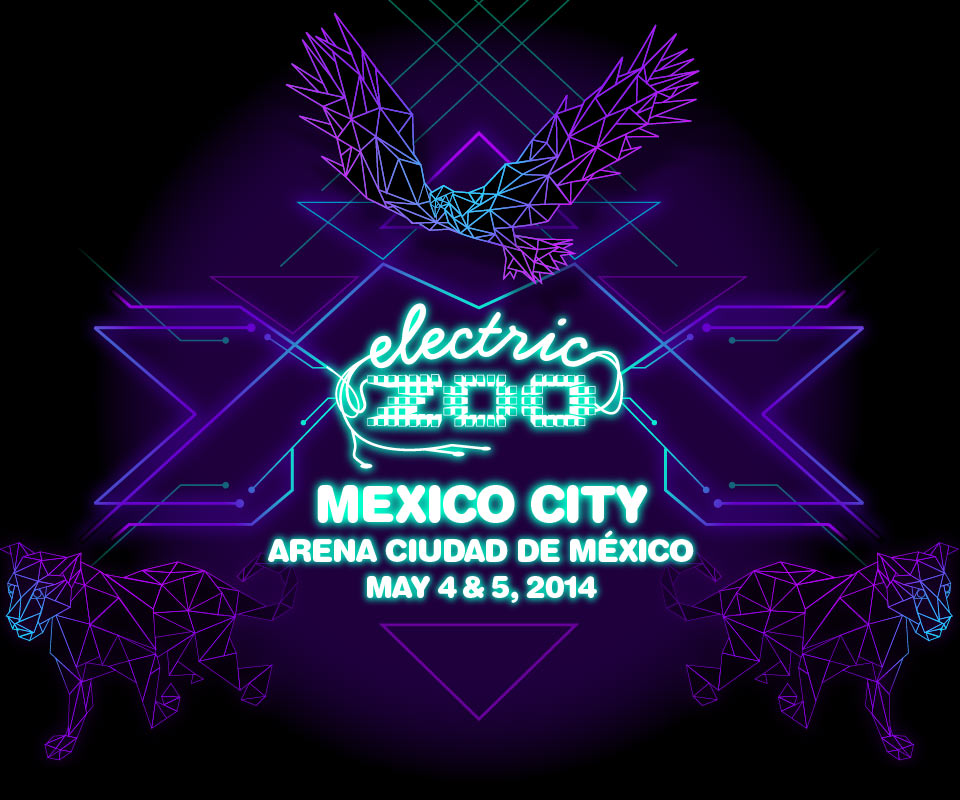 It is official! Electric Zoo Mexico has finally announced its new location for the festival that takes place in Mexico City, Mexico in May! Unfortunately, the dates were shifted because of circumstances that were out of their control. The dates are now May 4th and May 5th rather than May 3rd and May 4th. What's one day? The festival will be held at the Arena Ciudad de Mexico. This place is brand new and decked out for being the latest and greatest. Don't worry about all the changes at the lineup is staying the same! Here's their press release:
We're excited to announce that Electric Zoo Mexico City will take place at Arena Ciudad de México, a world-class, state-of-the-art venue with a convenient location in Mexico City! The festival will completely take over the gorgeous arena, which just opened in 2012, with stages set up inside AND outside. After an exhaustive search for the right fit for Electric Zoo to land in Mexico City, we chose Arena Ciudad de México because of its beauty, modernity, and convenient location.

Due to circumstances beyond our control, the dates of Electric Zoo Mexico City have been changed to May 4 & 5. We apologize for any inconvenience caused by this change. Tickets originally issued for Saturday, May 3 will be honored on Monday, May 5. Refunds are being offered for those who already purchased their tickets and cannot attend on the new dates.
Leave a Reply