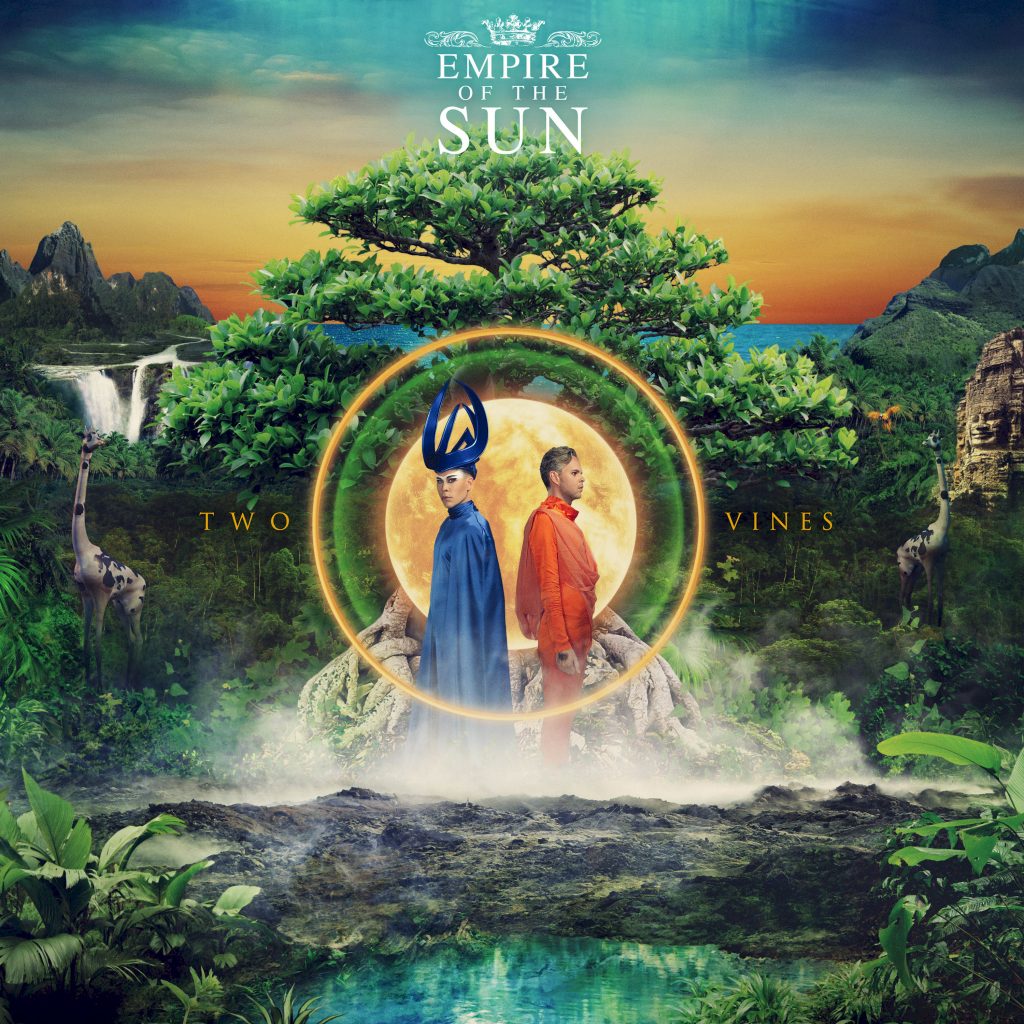 Empire of The Sun released their 3rd studio album Two Vines on October 28 on Astralwerks, and I have been playing it non-stop. The whole album was recorded in Hawaii and LA and they really captured the vibes of those cities. Empire of the Sun wrote an album of that gives strong feelings of hope, they still retain their well known sound, but have honed in and really nailed it this time.
"We're just going deeper into paradise," Luke Steele of Empire of the sun. "Each record, you explore how much further you can go. We're always talking about that unexplainable feeling of waking up on a long beach and the sun's rising."
The title track Two Vines is about "living harmoniously on this beautiful planet" as described by Lord Nick Littlemore.  This track really thrives on that dreamy 80's electropop atmosphere they created. Invokes good feelings and just makes for an all around happy track.  Make sure to check out Empire Of The Sun's whole project "Two Vines" below.
Leave a Reply