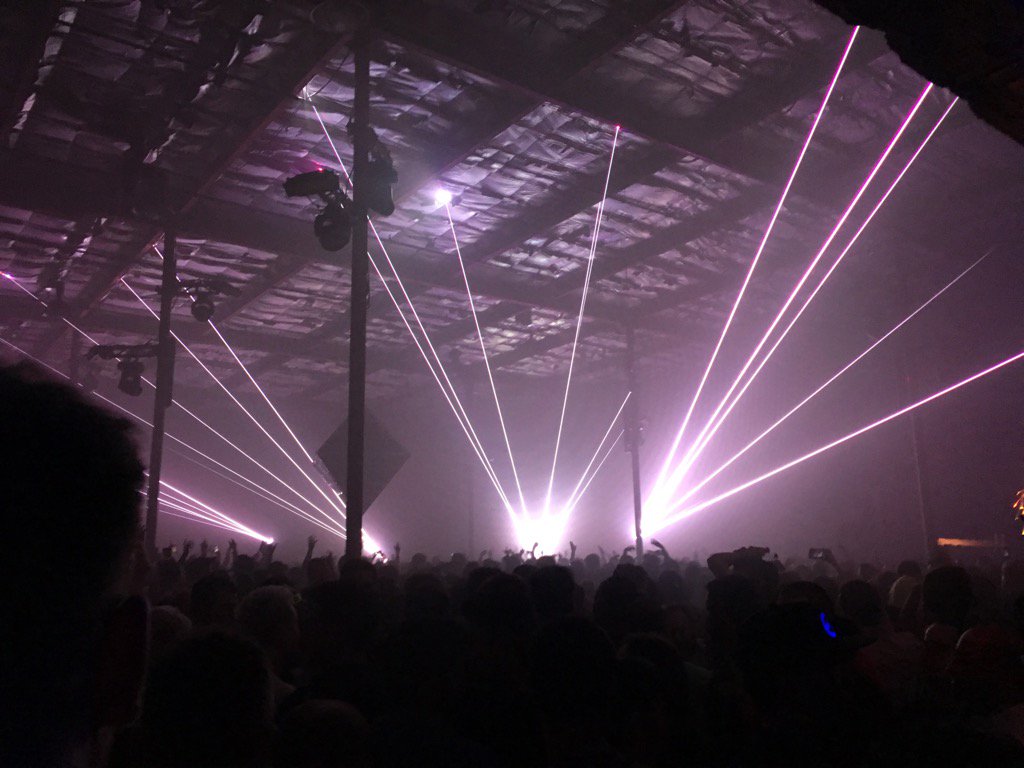 Nice surprise via MixMag UK awaited me in LA during this vacation, I received a message via Twitter I had won a pair of tickets to Eric Prydz live at Pasquale Rotella's newest venture Factory 93. Having see Eric at RC Cola with Above and Beyond a mere week before I was still pretty excited as I don't believe you can ever have enough Pryda in your life! I was about to stay with new Trance family friends Tracey and Jeremy in Huntington Beach so offered the ticket to Tracey in gratefulness at her allowing me to stay. When Jeremy scored another ticket the night was set for the experience.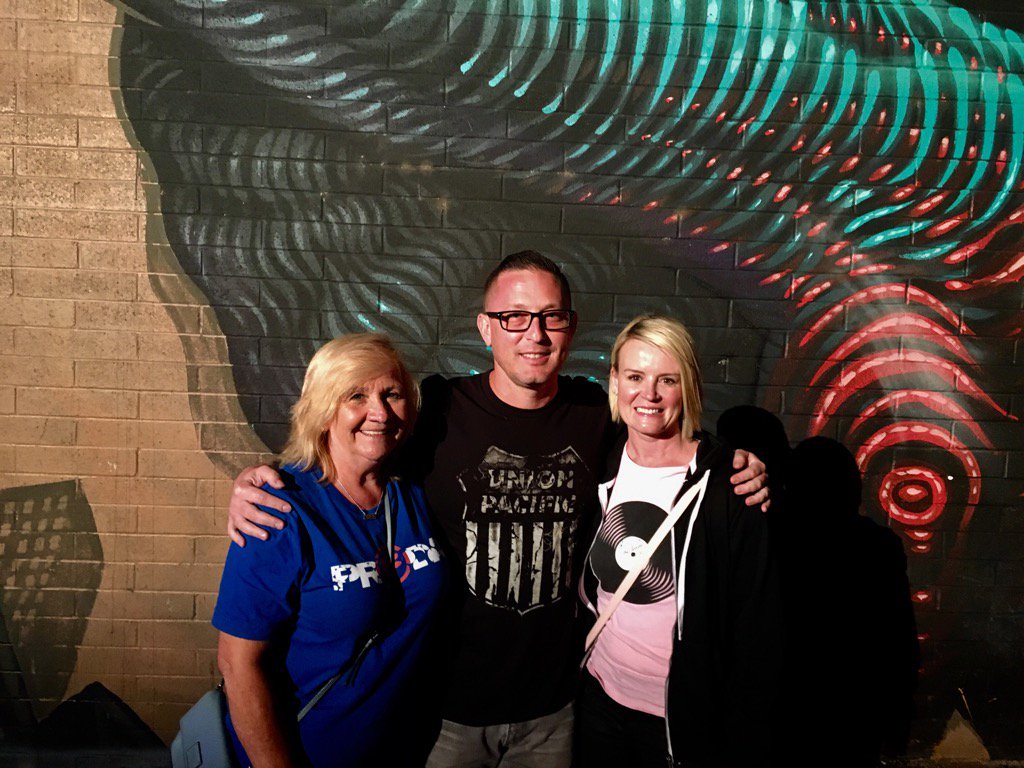 Factory 93 is a huge graffiti clad warehouse in DTLA that to most would never be noticed as it is at the end of a street with the traintracks behind it. If the atmosphere was to recapture the spirit of the early underground raves then the venue is perfect. We entered via the front with another Rotella whimsical creature as the guest list coordinator dressed head to foot in white and black balloons, full harlequin makeup and platform shoes and the right amount of diamond bling that let you know this was going to be good.  The outer room of this place has a huge hexagon in the middle that changes color all night and throws shadows of light onto the bare warehouse walls. Two speakers greet you on either side of the inner door to the stage and hanging in the middle of the dance floor is a large prism twirling grandly from the ceiling. There are no VIP area's tables or seating it is purely a warehouse with the visuals controlled by people from the rear of the room which used each wall to that advantage. Another exit to the right of the stage gave you a space outside for the portable bathrooms, a bar and some food vendors.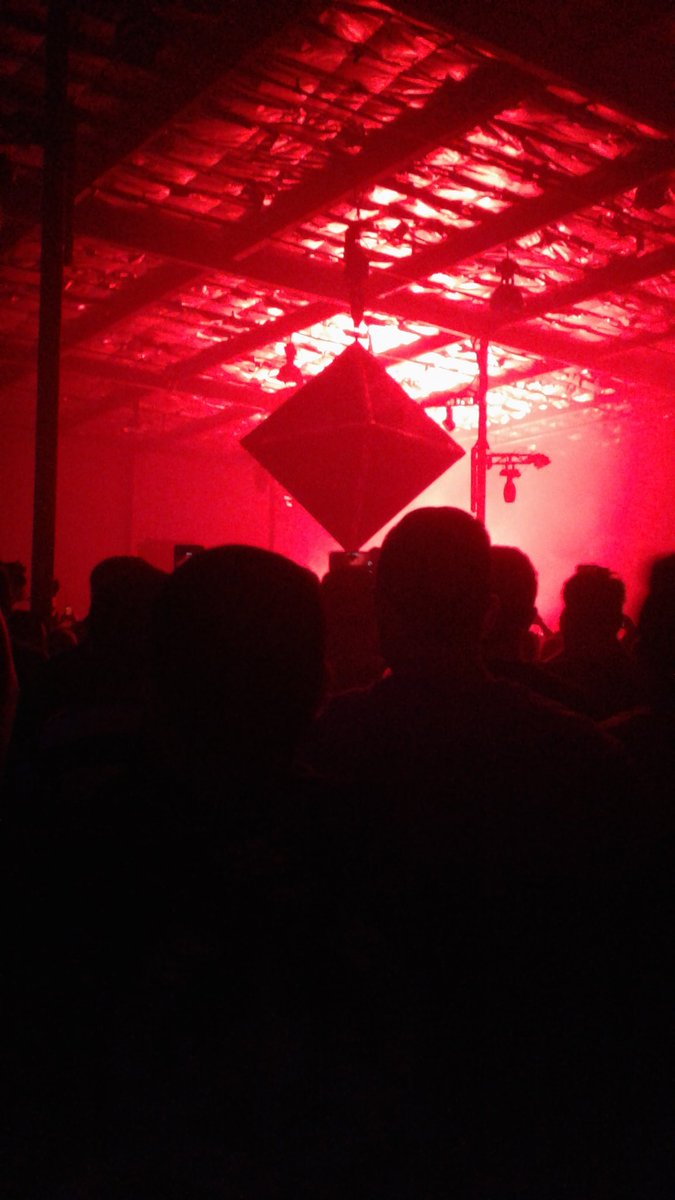 This minimalist approach to the venue does give you the feel of the old $5 raves but if you went you know that pricetag is never going to be on offer these days!. Prices were at the top end with $6 water and the choice of food was limited. Not enough portable bathrooms for the size of the crowd but hey it's a warehouse I guess! Christoph opened the show with a great style of house/techno beats. First time in seeing him and his resemblance to Ben Nicky took us by surprise, but there was definitely no trance played here. He began his set with a very minimal feel and slowly built it  with the building crowd filing in. I was impressed with the way he took the crowd from lowkey to a throbbing beat towards the end and it was a perfect buffer for Prydz to take the stage. As soon as those familiar green and red lasers hit the crowd were ready for some Prydz magic and he delivered in spades.
Eric began with an ID (no surprise there) with his normal long intro into a build up that just exploded off the warehouse walls taking us into Doppler by DJ Tonio. We were up front for a long time but the downside of this venue is the lack of ventilation and small exit/entrance points. It was stifling in the heat of the crowd and no smoke machines needed as the human steam created the fog you can see in most photo's, to the point even phones were not enjoying working within this environment. Didn't bother Prydz though as he dove into Manticore by Lanvary, MODE remix of Heaven Sent by Bedrock. Crowd was seething by this stage and we returned to the back of the crowd for some type of cool air to hear him drop Illusions into Origins and Jeremy Olander's Evade.
He ended his first half with Glimma and Trubble while we sort the cooler outer room to hear him head into the darkness of Cirez D and Deep Inside but he dropped in the inevitable ID again which was amazing and annoying as it's always totally brand new! Driving us back into his set with Liberate then teasing another ID mixed with Gestaffelstein, Centure of the Mouse, Dubfire,Arno Cost, New Order, Chymera amongst others with the now favorite title of ID!
His set was a driven example of what makes Eric Prydz such an iconic DJ/Producer. Expect the unexpected and he delivers in spades. Apart from us being drenched with sweat from the unbelievable heat which with a large crowd and a popular artist is bordering on dangerous, we took off into the early morning fully satisfied. Even my trance friends were impressed by the way Prydz delivers with that no fuss no mic approach. It was a fantastic ending to an amazing vacation.
Leave a Reply