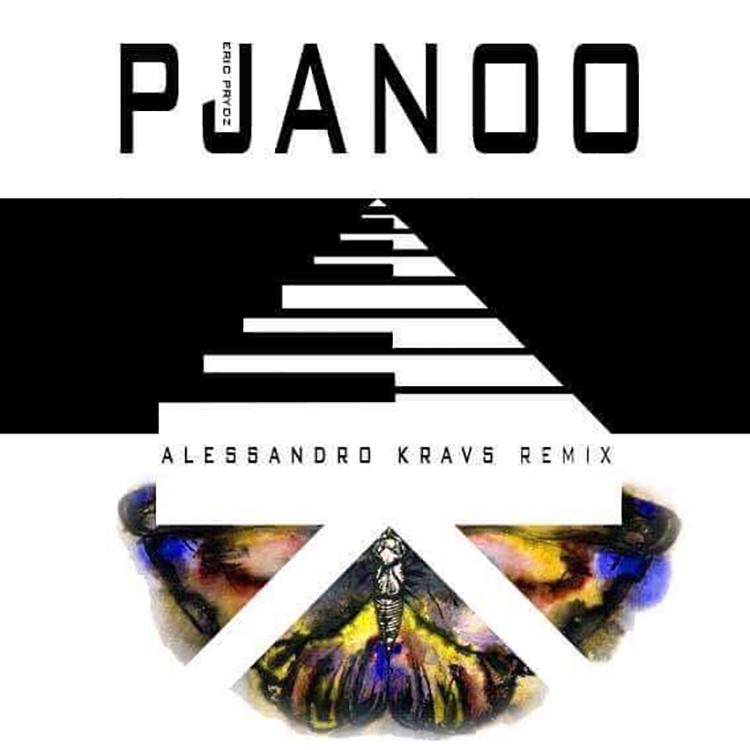 There's no historical classic which hasn't received a countless number of remakes, remixes, bootlegs, flips, but I'm not afraid to say that the biggest part of them are totally tasteless, meaningless and (let me be evil for once) completely unnecessary. You can understand that the situation becomes more and more touchy for me when the masterpiece in question is one of my all-time favourite and beloved, a pillar of my musical culture capable of bringing so many memories and feels every time it meets my ears. Therefore, I had to admit that, despite I perfectly know the reliability of the friends who sent this to me and the artist involved, I was extremely fearful and doubtful before hitting the play button.
Well, I've never been so wrong. Knowing the difficulties of the task, Kraus put himself and all his class on the line for this remix and in the end he absolute succeeded where many others totally failed. The essential element is, of course, always the same (how can you even think to remove Prydz's outstanding piano riff?), but the key with which you can fully decode and enjoy this interpretation is the attention dedicated to the care of details. That doesn't mean the track is extremely elaborated, not at all, Alessandro is a master in keeping things simple, elegant and super effective: in the drop he built a smooth (but also pretty energetic) house mood which brings a whole new atmosphere to this classic, definitely more dynamic and pop than the original, but at the same time he plugged some small vocal samples that keep the epicness of the results high.
I'm a really demanding person when it comes to electronic music, but I'm sure you'd fully enjoy this tune during a show in a colourful club (maybe with a well-made Cosmopolitan in your hand), so make sure to spread this release with your friends and to support Alessandro Kraus on his socials.
Leave a Reply