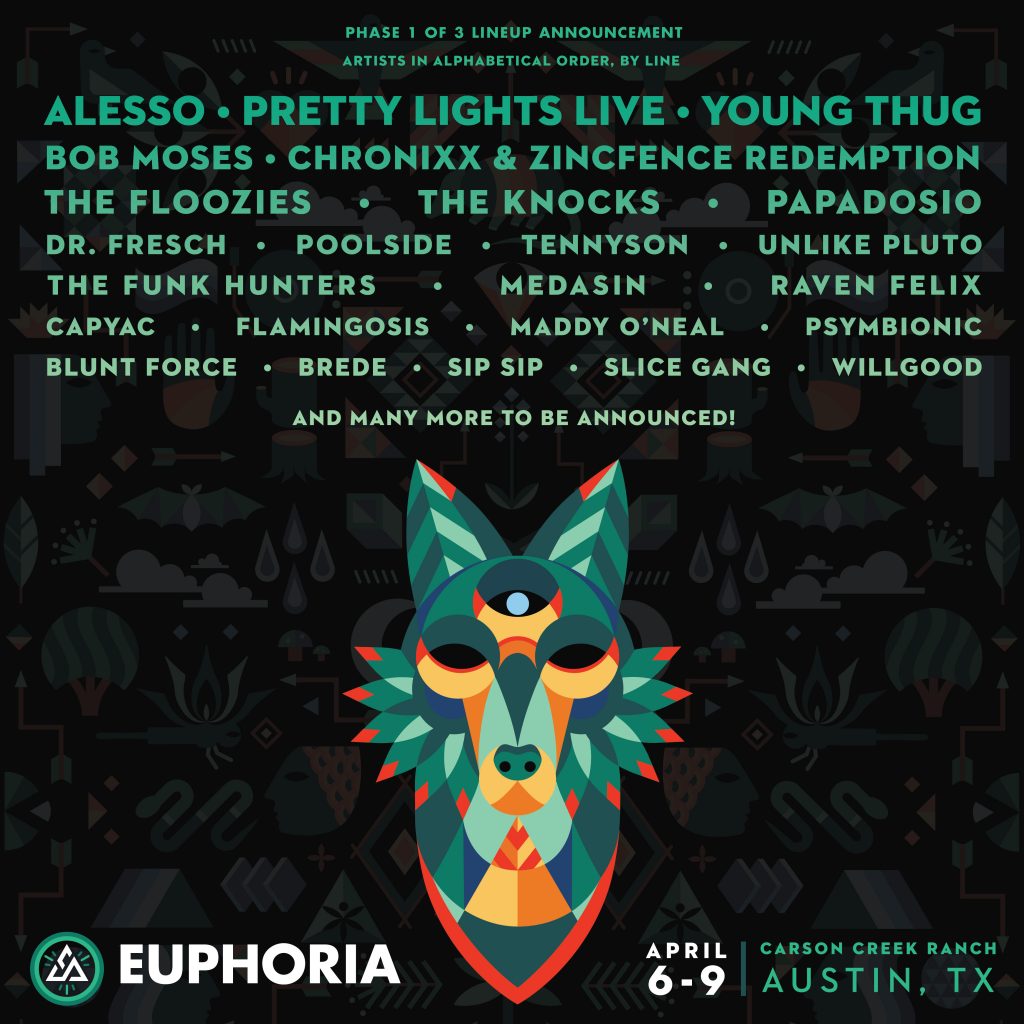 On April 6th to April 9th, Euphoria Music Festival will be returning to Carson Creek Ranch in Austin, Texas. Just recently, they released the first phase of their lineup and believe me, they are trying to once again out do themselves. They're bringing in the big guns such as Pretty Lights (performing live), Alesso, The Knocks, Dr. Fresch, and many others. To start you off, this phase is real good.
Currently, general admission passes are available now for $129, plus fees for a 3-Day festival pass and $219 for a 3-day festival pass with camping. 3-Day "Fly Life" VIP packages start at $239 without camping and $369 with camping. The Early Entry pass, which allows Wednesday access for up to 2500 fans is available for $30.Tickets are available online at www.euphoriafest.com. Euphoria is an ages 18 and over event.
Check out the 2016 recap video if you want to feel FOMO and "need" a reason to buy tickets.
Alesso
Pretty Lights
Young Thug
Bob Moses
Chronixx
The Floozies
The Knocks
Papadosio
Dr. Fresch
Poolside
Tennyson
Unlike Pluto
The Funk Hunters
Medasin
Raven Felix
Capyac
Flamingosis
Maddy O'Neal
Psymbionic
Blunt Force
Brede
Sip Sip
Slice Gang
Willgood
Leave a Reply