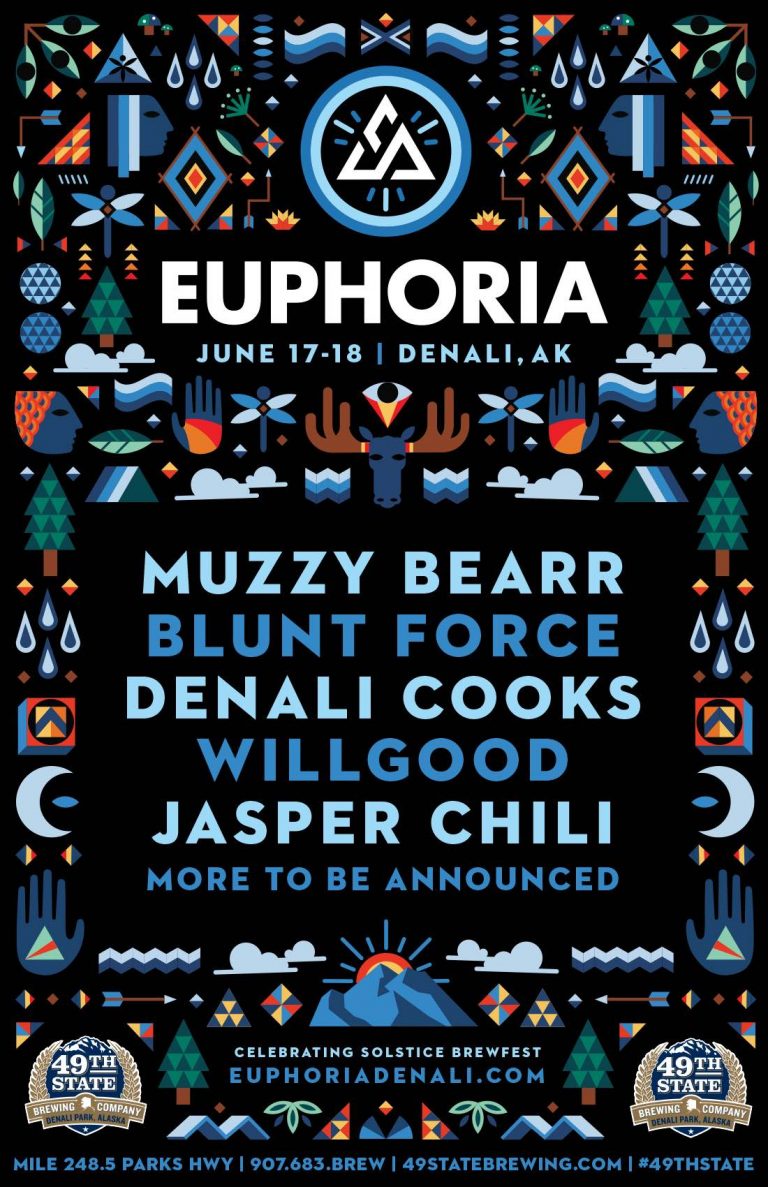 After the fifth successful festival this past April, Euphoria Music Festival announces that they will be traveling to Denali, Alaska June 17th and June 18th for the first time. The two-day festival will be sponsored by the 49th State Brewing Company. The event will be celebrating the Summer Solstice at the Denali Park, which is eight miles north of Denali.
Artists that are announced so far include:
Muzzy Bearr
Blunt Force
Denali Cooks
Willgood
Jasper Chili
Ruper the Duke
Clark After Dark
More will be announced as it gets closer to the event.
Two-Day General Admission passes are being sold for $35 (plus fees). Single day passes will be sold at $20 (plus fees) for both Friday and Saturday. You can head to the Denali Euphoria website to buy tickets.
To reserve a spot for camping, you can head to McKinley RV Park and Campground. 
The event will be 21 and up.
Leave a Reply