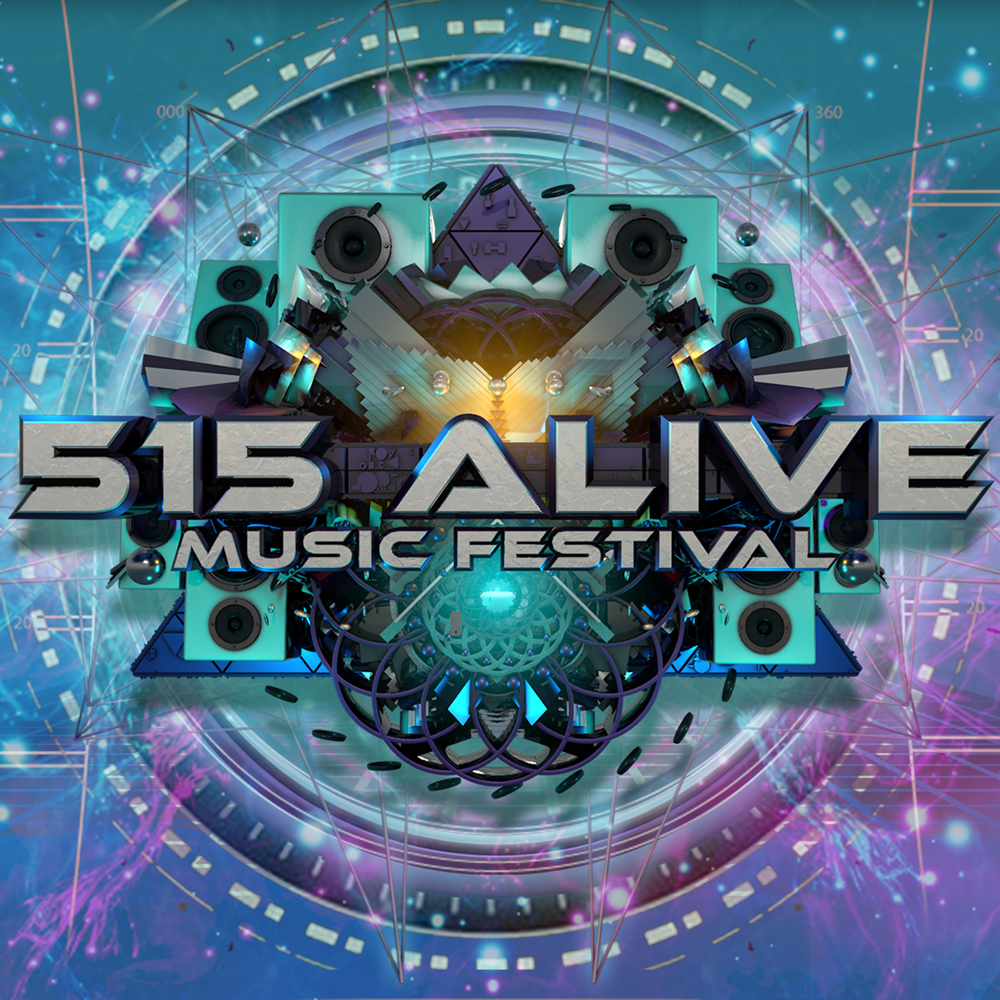 For 13 years 515 Alive Festival has been a creative representation for the arts, music, and culture of the communities in Iowa. It holds the title for Iowa's longest running music and arts festival, and has been used as a platform to showcase local acts over the years. Not only does the festival give regional acts an opportunity to launch their new careers, it also brings in some huge headliners.
The diverse line-up features rapper Waka Flocka Flame, electro-funk duo The Floozies, and improvisation favorites EOTO. 515 also will be hosting some of the biggest up-and-coming names in EDM such as Snails, Black Tiger Sex Machine, Vibe Street, Manic Focus, Louis Futon, G Jones, and many more. Located in downtown Des Moines at the Western Gateway Park, 515 will have 5+ , live art performances, dance exhibitions, and a breakdancing competition. On Friday night there will be an official 21+ after party at Wooly's featuring a completely different Manic Focus set.
With a stacked line-up, downtown feel,an awesome after party, and an emphasis on the arts, 515 Alive Festival is can't-miss. You can check out the full lineup below!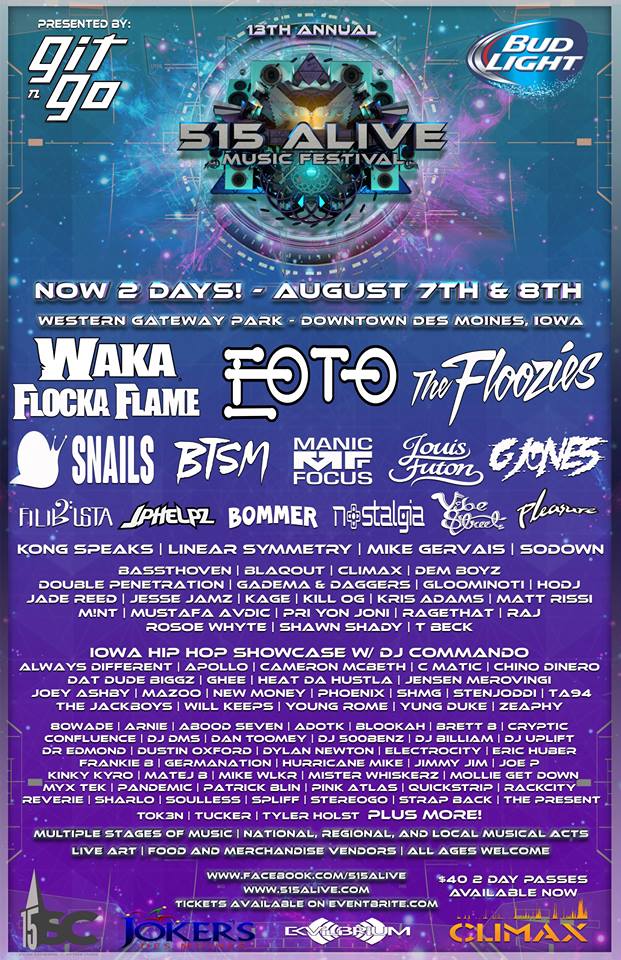 1-Day General Admission: $28
2-Day General Pass: $45
VIP Pass: $76
Includes the official event poster, VIP gate access, a 515 Alive drawstring bag, souvenir cloth wristband, drink specials, and private viewing area
Waka Flocka VIP Pass: $107
Includes all of the VIP amenities listed above, an official tee shirt, discount on an after-party ticket, and a meet and greet with Waka himself.
Leave a Reply