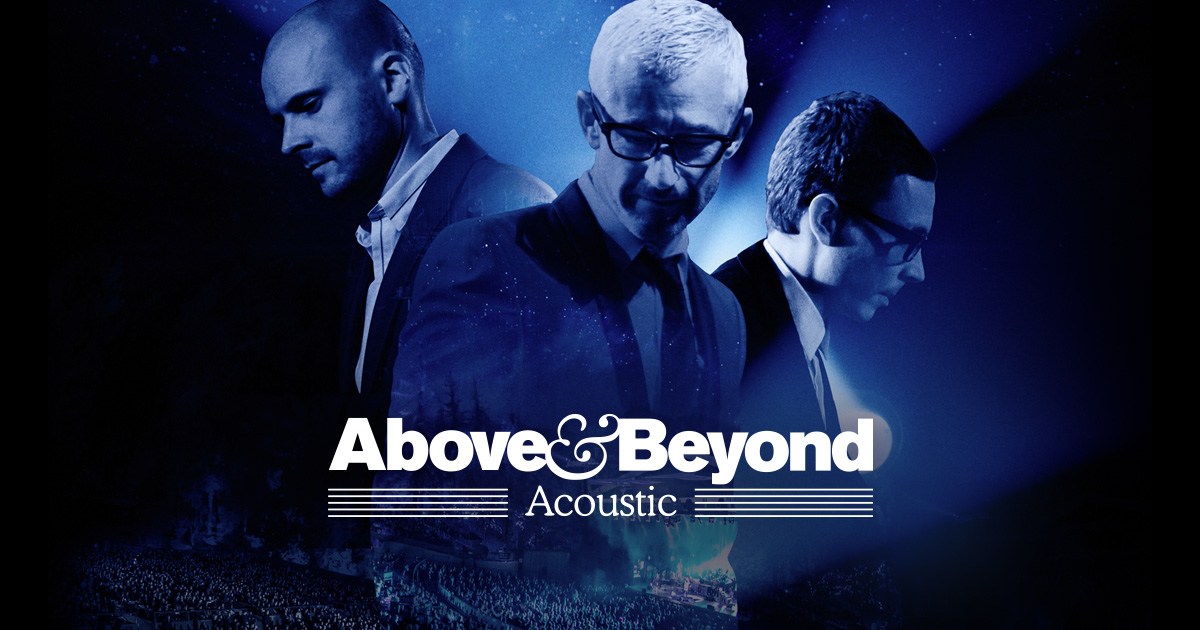 My guess, is that since you are reading this article, you have some idea of who Above & Beyond are. Given that, you've undoubtedly heard of the Acoustic II Tour and how A&B are hitting some of the most iconic venues around the world. Now, this tour isn't just a spur of the moment thing from the UK trio, it comes with the news that the second Acoustic album from A&B will be released sometime this year.
While there is no official word on what tracks have been selected to be redone in acoustic fashion, I would be willing to bet the price of a ticket to any of these shows that more than a few of the song selections will come from the "We Are All We Need" album that was released early last year. Some of the biggest hits off the album include the title track "We're All We Need", "Peace Of Mind", "Hello", and "Sticky Fingers". You can bet that at least a few of these will find their way onto the acoustic album.
This album is the follow up to the first acoustic album of early 2014 that saw some of the biggest tracks to date taken into the studio and reworked specifically for the album and the acoustic tour that followed. You can expect the same gorgeous production and outstanding vocalists on this acoustic album. Keep your ears to the ground for any news of its release, and make sure you snag tickets to the closest acoustic show!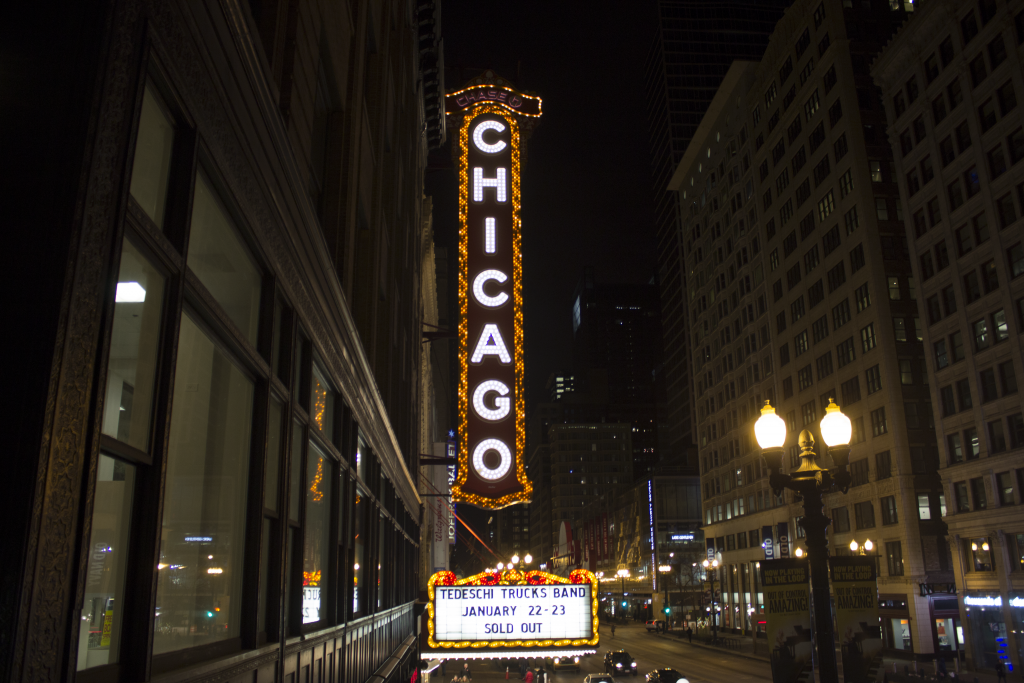 Photo Credit: Nick Pesavento
Above & Beyond will be taking their acoustic elements to the well-respected Chicago Theatre in the heart of downtown. Chicago residents like myself are very fond of the theatre as it is seen as one of our more well-known landmarks. It's hard to miss such a grand and striking sign so close to the core of Chicago. The theatre is composed of beautiful architecture on the inside which really gives off a majestic and unique feel when you walk into it. This venue is much different than the venue they played at during their last visit to Chicago, which was a little over a year ago on Valentine's Day.
That show was a part of their tour following the release of their wildly successful "We Are All We Need" album. I was lucky enough to snag some tickets to their show at Navy Pier and it was worth it beyond words. Although that was not an acoustic set, Above & Beyond's iconic sound was still able to resonate throughout the massive hall and connect with the sold out crowd that came out. From beginning to end, Above & Beyond were able to keep the audience entertained and amazed at all they had to offer.
One of the reasons I will always think of A&B so highly is due to their awesome fan interaction. I love seeing videos of people getting chosen to "push the button." Not many artists are as down to earth and would bring up a fan on stage to have them take part in a set in front of an audience of thousands. Another part I love about their performances is the visuals; their show in Chicago on Valentine's Day was filled with cheeky little phrases that really made me feel that they do this for us, the fans.
All in all, I'm really looking forward to this show as it will be my first time seeing an acoustic performance from them. I can only imagine what they will bring to the table this time around for Chicago!
Leave a Reply