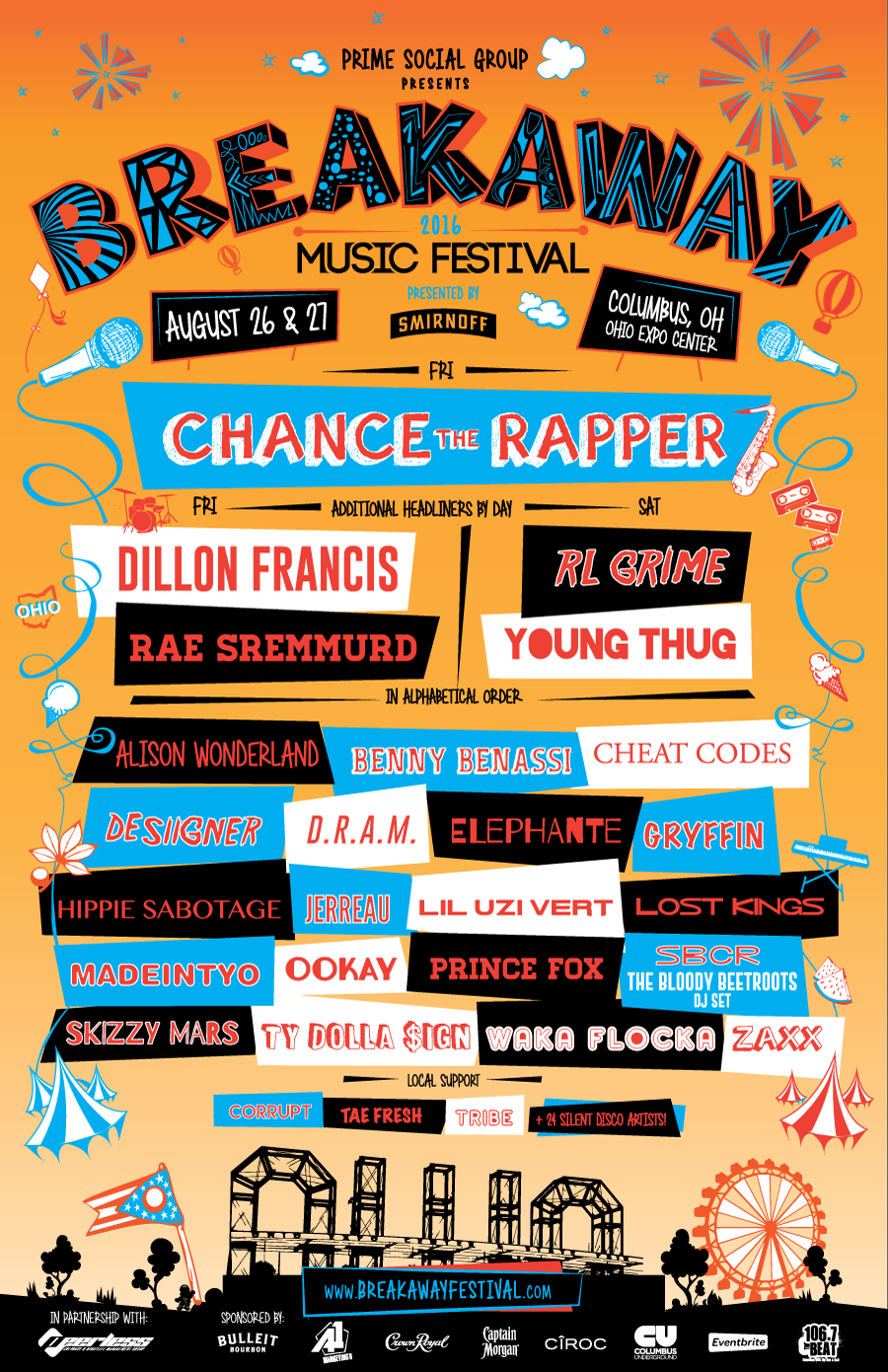 As Breakaway Music Festival makes its first return since 2013, it looks to be one for the books. Bringing in an array artists from all over the music spectrum. Any one from world renown artists such as Chance the Rapper, RL Grime, and Dillion Francis, to national touring artists like Alison Wonderland, OoKay, Benny Benassi, Hippie Sabotage, Gryffin, Columbus Native, Corrupt and many, many more. Breakaway even offers regional artists that are sure to make a name for themselves in the near future such as Shy Guy Says, Lancelott, and Panzer.
Breakaway Music Festival this year will be hosted at the Ohio Expo Center in Columbus on August 26th and 27th. This venue will allow for fans to divulge in the ultimate festival experience and have a very large indoor and outdoor stage. It's large, spacious interior is perfect for a massive stage and production, and will give you plenty of room to dance. The outdoor stage is the perfect environment for the main stage and the many festival goers it attracts along with vendors and other experiences to richen your experience at Breakaway 2016. Along with the 2 larger stages. There will also be a Silent Disco filled with Regional and international artists.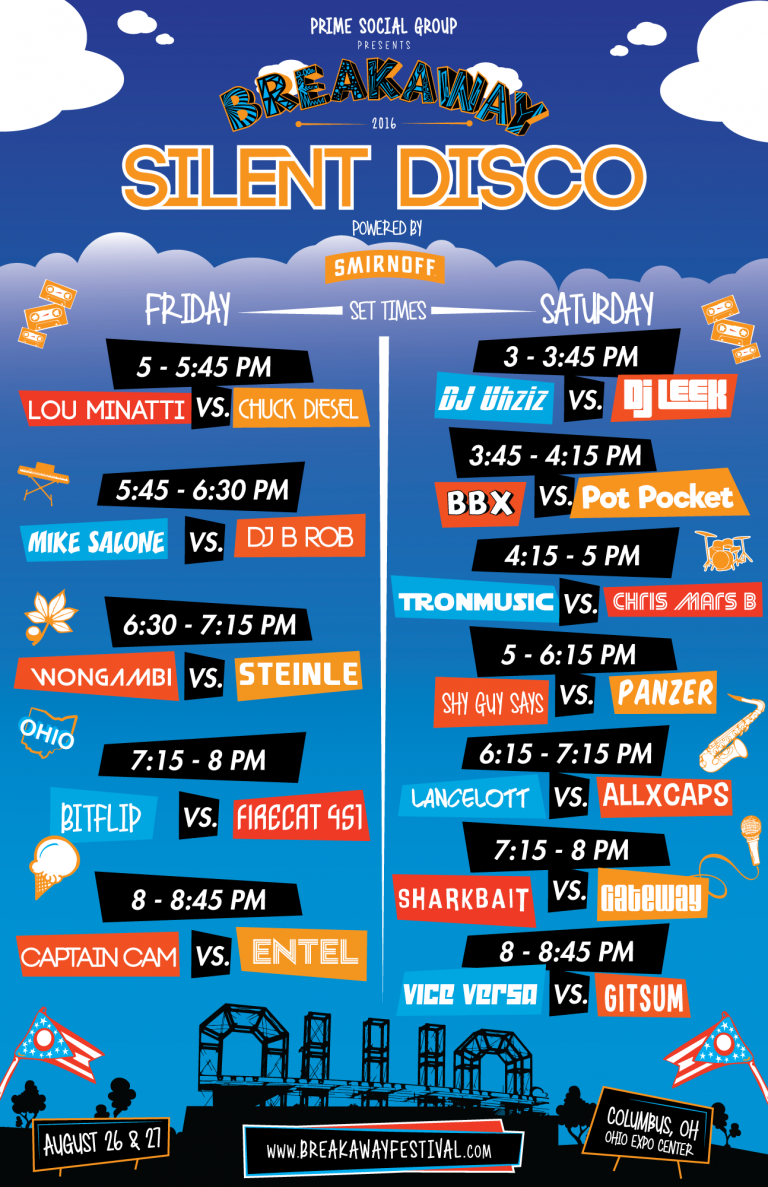 Parking for the event will be available onsite for all sizes of transportation to provide easier access to the venue. Once inside, there will be many free water refill stations, along with access to buy food, bottled water, and alcoholic beverages.
For more information visit: www.BreakawayFestival.com
Leave a Reply