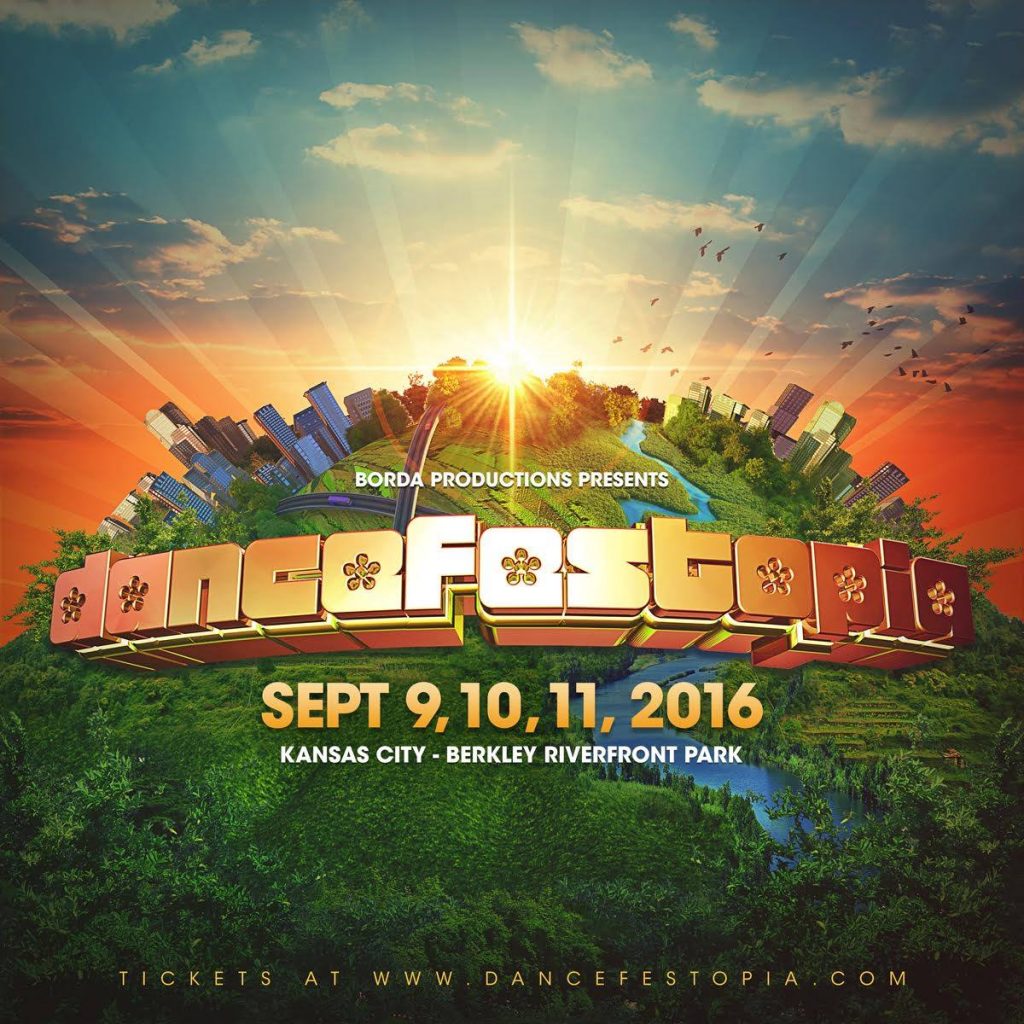 Sure, Riverfront Park in Kansas City looks empty now, but next Thursday night the place will begin hopping as the first campers arrive for Dancefestopia 2016. Set times are out and it looks like you will need to rest up for a full tilt 3 days of dance. The festival starts Friday afternoon at 4:20, but the lineup is no joke. First up is local favorite Viva La Berg to welcome everyone with his unique version of dubstep and trap mashups. The crowd will all be bouncing when 4B hits the main stage. The party will just be starting to warm up though since the lineup is packed full of all your favorites showcasing their latest. It will be hard to decide between stages, but for the comfortable vibe you know you love, check out Seven Lions and Adventure Club in prime party time. Don't worry, there won't be any shortage of trap, though the different interpretations in the lineup between RL Grime, Mayhem and Borgore should appeal to just about anyone. And when you want to do deep, Excision or Protohype will be ready with some dub sound to sooth the bass beast.
It's not just music that will keep you moving. The venue will feature lots of fun activities such as a Zip Line, canoe rides and for those who want a different viewpoint, there will be helicopter rides.  The main stage is only half the action, and in the dark hours before dawn is when you will want to make sure you are ready since Rezz will close things out on one side and kick it over to G Jones and friends to take everyone through. On Sunday morning, Ricky Remedy will keep us wide eyed and ready for a surprise guest. Rumor is that Bear Grillz will be taking over that set, but we're not sure if anyone will be joining him.
So when you are ready to get your funk on, Griz will be ready on Saturday night and another chance to shake it on Sunday with Gramatik. Look for me at the dance party with Headhunterz and Bingo Players. It should be a blast! The sounds will reverberate off the water and the tree lined walking trails will make it a perfect spot to sit back and drink in the sounds. We can all hope the weekend never ends. Only a few more days to wait!
Leave a Reply