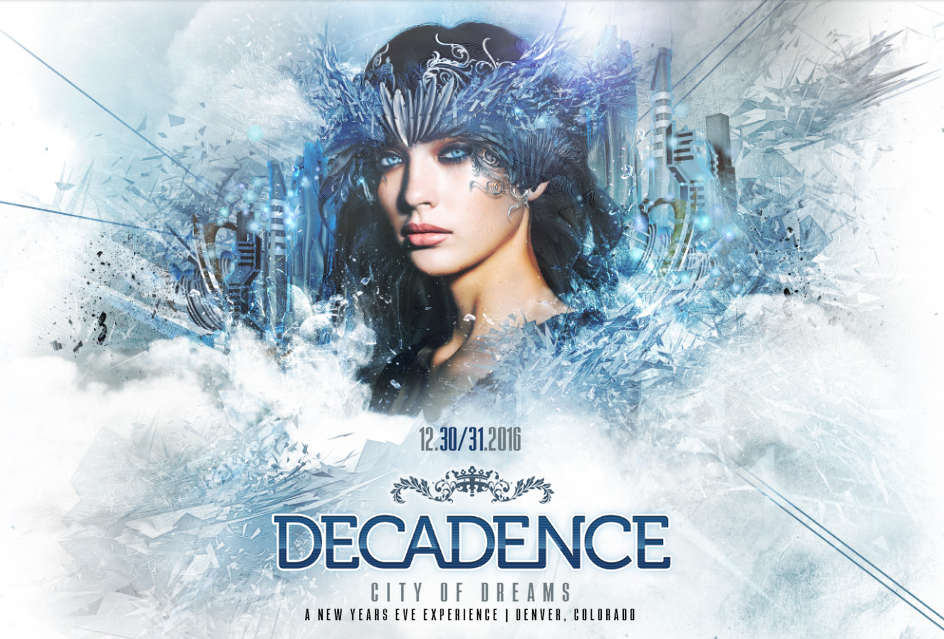 Decadence returns to Colorado with a bigger and more varied lineup than ever. Filled with everything from the heavy wubs of Bassnectar and the funky sounds of Griz to the bangin' house of Showtek. This New Year's eve, eve, we'll be seeing you in the City of Dreams. Check out some of the artists who will help kick off the weekend long New Year's Celebration!
Adventure Club
With their debut album Red // Blue dropping in 2016, this Canadian duo have been tearing up the tour circuit while giving fans everything they've been waiting for. No strangers to Colorado, expect a wild and crazy time from these two with some of the best bass music in the industry to get it all started.

Griz
Griz has been a staple here in Colorado for many years, bringing the funky sounds of his saxophone to every venue in the city. He's also helped to ring in the new year alongside Big Gigantic and Gramatik just a few short years ago. Fresh off his "Good Will Prevail" tour, Griz will be bringing some fresh new music to Decadence and is definitely worth checking out his set.

Zeds Dead
The latest album from Zeds Dead has been released and it is one of the best of 2016. "Northern Lights" is a return to the dubstep roots of Hooks and DC. Below you'll find a playlist of the album, but to truly experience this album, you need to be standing in the crowd as Zeds Dead takes the stage on 12/30 to give those in attendance a night they will never forget. Take a peek at the album below, but I expect to see everyone in the crowd for this legendary set.

This is just a small sampling of the artists that will be at Decadence for the first night. Others include a residency from honorary Colorado native, Bassnectar, legends of the house and hardstyle scene, Showtek, Keys N' Krates, the rising star in Marshmello, and plenty more. Tickets are going extremely fast so get yours from decadencenye.com/co/tickets/ now before they are gone! Stay tuned for the Day 2 preview in the coming week!
Leave a Reply