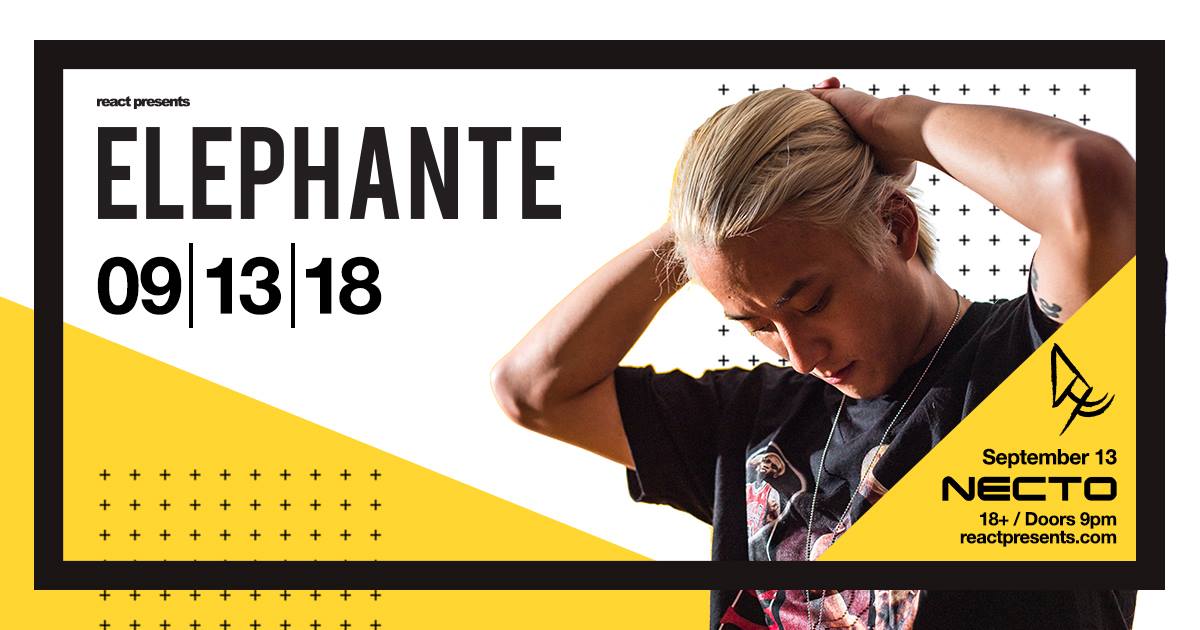 Coming up next Thursday, September 13th, is a show at the Necto Nightclub in Ann Arbor, Michigan you're not going to want to miss.  Ann Arbor native Elephante is coming home to play a show on his Glass Mansion tour. With songs like "Have it All" and "The In Between" on his Glass Mansion album, this show is sure to be a wild one!
Incase you've never heard of Elephante, his music is unlike anything else you've heard.  Fusing aspects of Future Bass, Trap, Pop, and Indie Rock (check out No Room For Lovers on Glass Mansions), every song is unique and instantly identifiable as his.
Check out the rest of his tour dates here, and be sure to get tickets to his show in Ann Arbor!
Leave a Reply