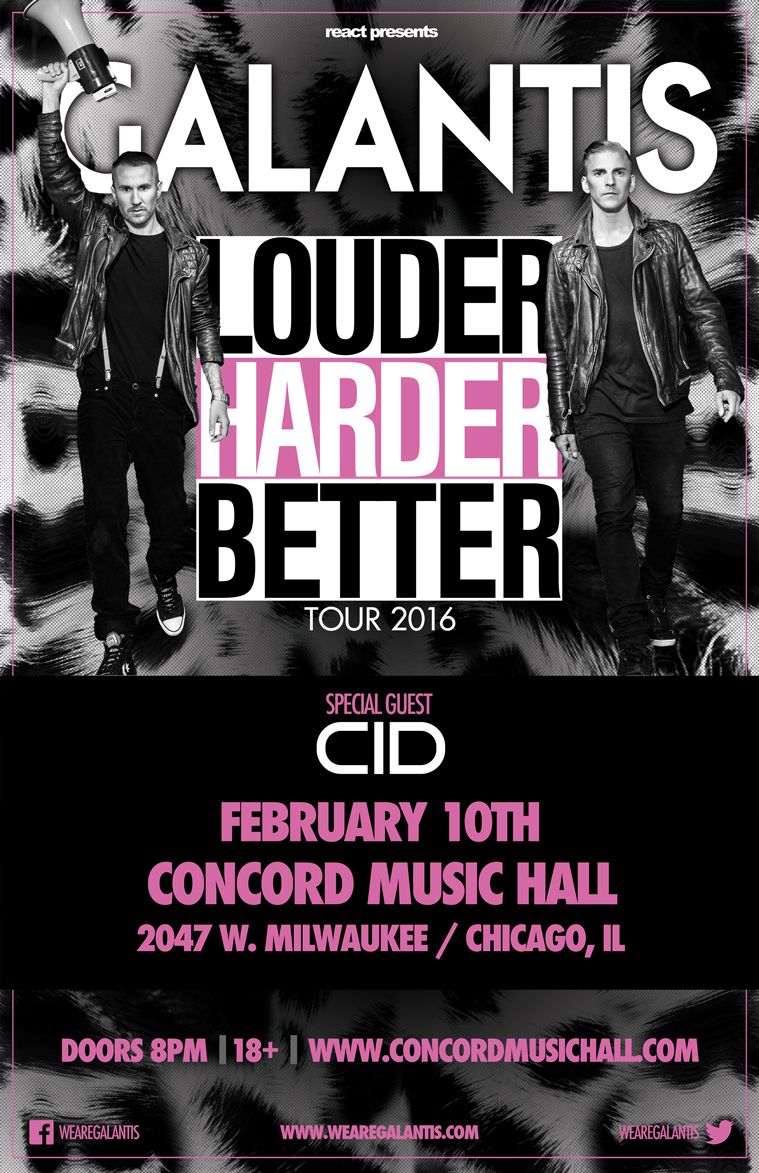 The Concord in Chicago, IL has been known for throwing amazing 18+ events. The venue is not the biggest with the capacity being at 1,550 people. So when they get a good event booked it usually sells out before the day of. Galantis is playing on a Wednesday and sound out weeks before the event so that says something right there itself.
Taking breath away for years, Galantis is a very talented electronic dance music duo from Swedish. Before starting Galantis together years ago, Christian Karlsson and Linus Eklöw were always surrounded by music. Karlsson co wrote and co produced for many pop artists in the 2000s and also won a Grammy at one point and Eklöw was already producing music ,more techno based, before they came together. They officially came together in 2012 and then signed with a record company in mid 2013. Since then they've grown so much. They have played many big festivals, Coachella being one of them. They also have a huge single, "U & I", that is very well known by many.
I have yet to see Galantis live, but I first was introduced to their music in 2013 at Spring Awakening Music Fest, when Kaskade dropped, "You". I kept asking everyone around in the crowd what the song was called because I was automatically obsessed. Their music is uniquely beautiful in its own way. I seen CID open up for Kaskade and did so beautifully. It may be a little packed, seeing though it is sold out, but should be a magical show and I cannot wait.
Leave a Reply