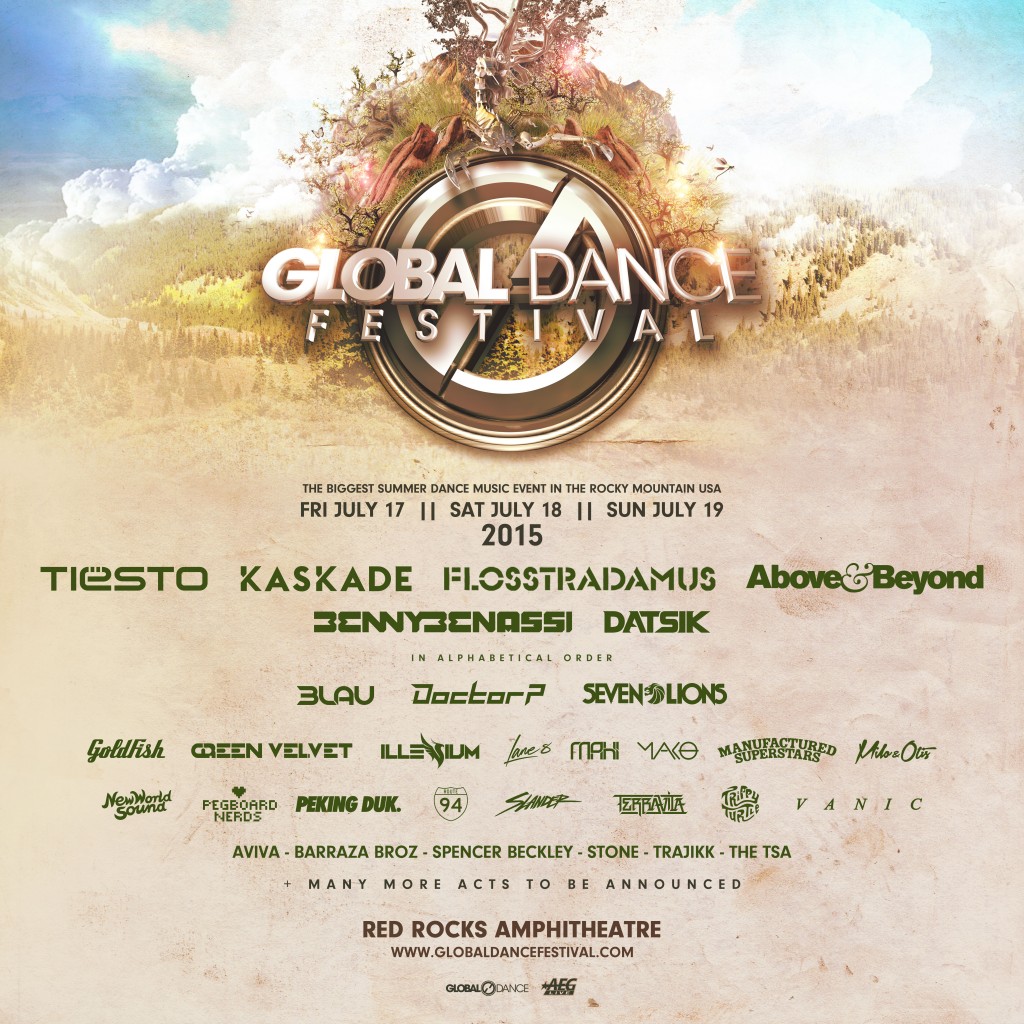 I've been waiting for this weekend since Decadence way back in 2014. I promised myself I would finally experience the biggest festival of the Rocky Mountain region. Here I am. I'm ready for three days of heart-pounding music, with everything from house and techno, to dubstep and trance and everything in between.
Oh, and my mom is going.
Her birthday is Sunday and as a present to her, my brother and I bought her a ticket for the first day in order to see Above & Beyond, Flosstradamus, 3LAU, Lane 8, and Seven Lions. I actually made kandi with her yesterday for Friday. While she decided she wasn't sure she could handle three days of hiking the stairs at Red Rocks (don't worry mom, I'll be exhausted too), I am looking forward to experiencing another concert with my mom, this time at the most beautiful venue in the world.
Apart from the amazing lineup Friday, I am stoked to experience three straight days of Red Rocks magic. I have friends from Texas and Seattle who fly in later this week, my brother, and a few people I work with are all going to be roaming the stairs at Red Rocks for three summer nights.
First and foremost, we get the pleasure of seeing Above & Beyond at Red Rocks. Not only are their sets wonderful anywhere they go, but Red Rocks? I cannot really imagine anywhere better. There is Flosstradamus on the rocks, though I don't know how well they will be able to mosh pit…
A friend and I had a debate about when Benny Benassi would be back at Red Rocks, I've always said its every third year and since he is confirmed this year, I've been correct thus far! The smaller names on the lineup such as: Green Velvet, Lane 8, Route 94, Trippy Turtle, Manufactured Superstars and Illenium (CO natives), and Pegboard Nerds all will play great sets, especially not being headliners.
Since I've never been to a festival at Red Rocks, I'm eager to see the stage setup as there only has ever been one when I've been there. It should make for a one-of-a-kind experience. You can check out a small selection of music that we may hear this weekend below! You can still grab three-day and one-day tickets to the biggest dance music event in the Rocky Mountains.
[soundcloud url="https://api.soundcloud.com/tracks/199461332″ params="auto_play=false&hide_related=false&show_comments=true&show_user=true&show_reposts=false&visual=true" width="100%" height="150″ iframe="true" /]
[soundcloud url="https://api.soundcloud.com/tracks/212834807″ params="auto_play=false&hide_related=false&show_comments=true&show_user=true&show_reposts=false&visual=true" width="100%" height="150″ iframe="true" /]
[soundcloud url="https://api.soundcloud.com/tracks/185124893″ params="auto_play=false&hide_related=false&show_comments=true&show_user=true&show_reposts=false&visual=true" width="100%" height="150″ iframe="true" /]
[soundcloud url="https://api.soundcloud.com/tracks/213994737″ params="auto_play=false&hide_related=false&show_comments=true&show_user=true&show_reposts=false&visual=true" width="100%" height="150″ iframe="true" /]
Leave a Reply