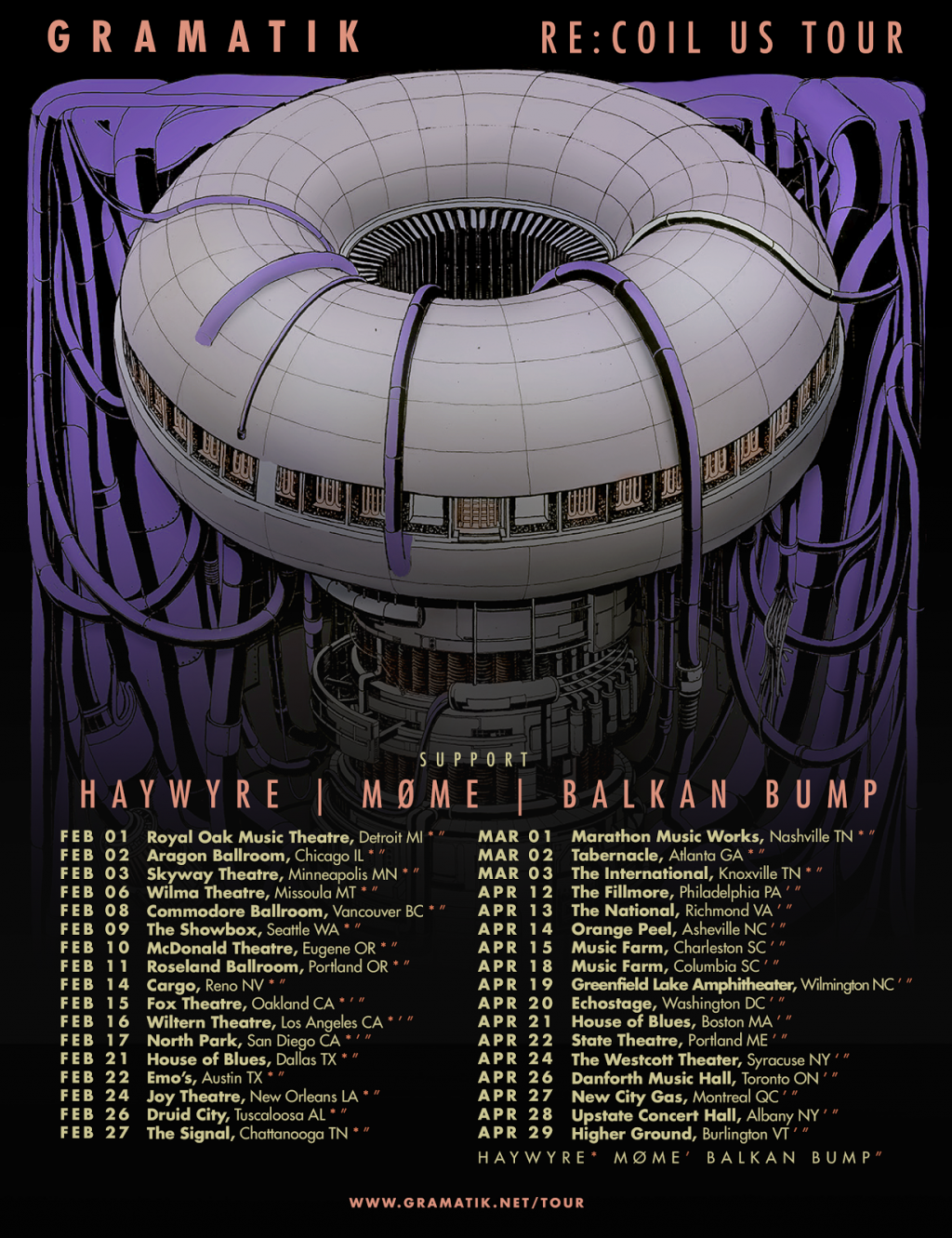 Next Friday, February 16th, Gramatik is continuing his Re:Coil US Tour at the world famous Wiltern Theatre in Los Angeles.  Also playing that night are Haywyre, Møme, and Balkan Bump.  Coming off his EU Tour, where he played in 26 European cities, Gramatik is playing all over the United States for the next 3 months.  His European tour was definitely one for the books, between the release of Re:Coil Part I, and his Ethereum based token, GRMTK, Gramatik has been making headlines.
Gramatik has taken a slightly different route with Re:Coil Part I than on previous records.  While still keeping the hip-hop feel from SB#1-4, Gramatik reached out into a more electronic, bass style.
Tickets for all tour dates are available here, and here for the Los Angeles show.
[soundcloud url="https://api.soundcloud.com/tracks/345620664″ params="color=#ff5500&auto_play=false&hide_related=false&show_comments=true&show_user=true&show_reposts=false&show_teaser=true&visual=true" width="100%" height="300″ iframe="true" /]
Leave a Reply