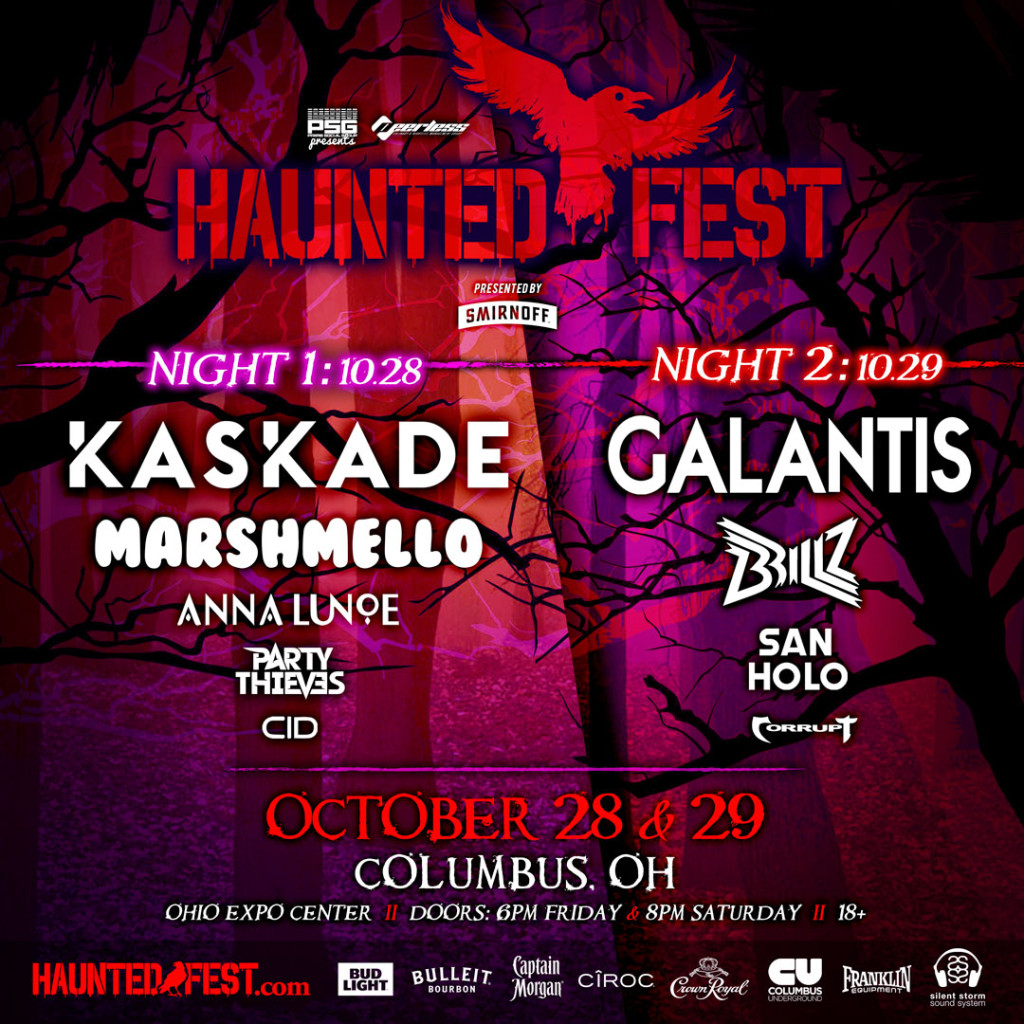 As Prime Social Group and Peerless Management made plans for a special, one night event on Halloween weekend, they weighed their options and done us all one giant favor. With this decision, Haunted Fest Columbus made a statement that this special, 2 night event, was to be one of the premier EDM events in the region.
Haunted Fest Columbus will take place on October 28th-29th at the Ohio Expo Center and will feature some of the biggest names in EDM alongside up and coming regional artists broadcasted across 2 stages. The main stage, situated inside of the Lausche Building and a fan favorite, the Silent Disco.
The main stage will showcase some of the top EDM artists in the world such as:
-Marshmello – just named #28 in DJ Mag Top 100 DJs
-Galantis – Just named #39 in DJ Mag Top 100 DJs
Other artists on the main stage include Kaskade, Brillz, Anna Lunoe, Party Thieves, San Holo, Cid, and a Columbus favorite: Corrupt. The Silent Disco will feature an array of artists such as ALX, Brandon Seiden, Chuck Diesel, Dj B-Rob, DreamCvstle, Entel, Kill Bill, and many more.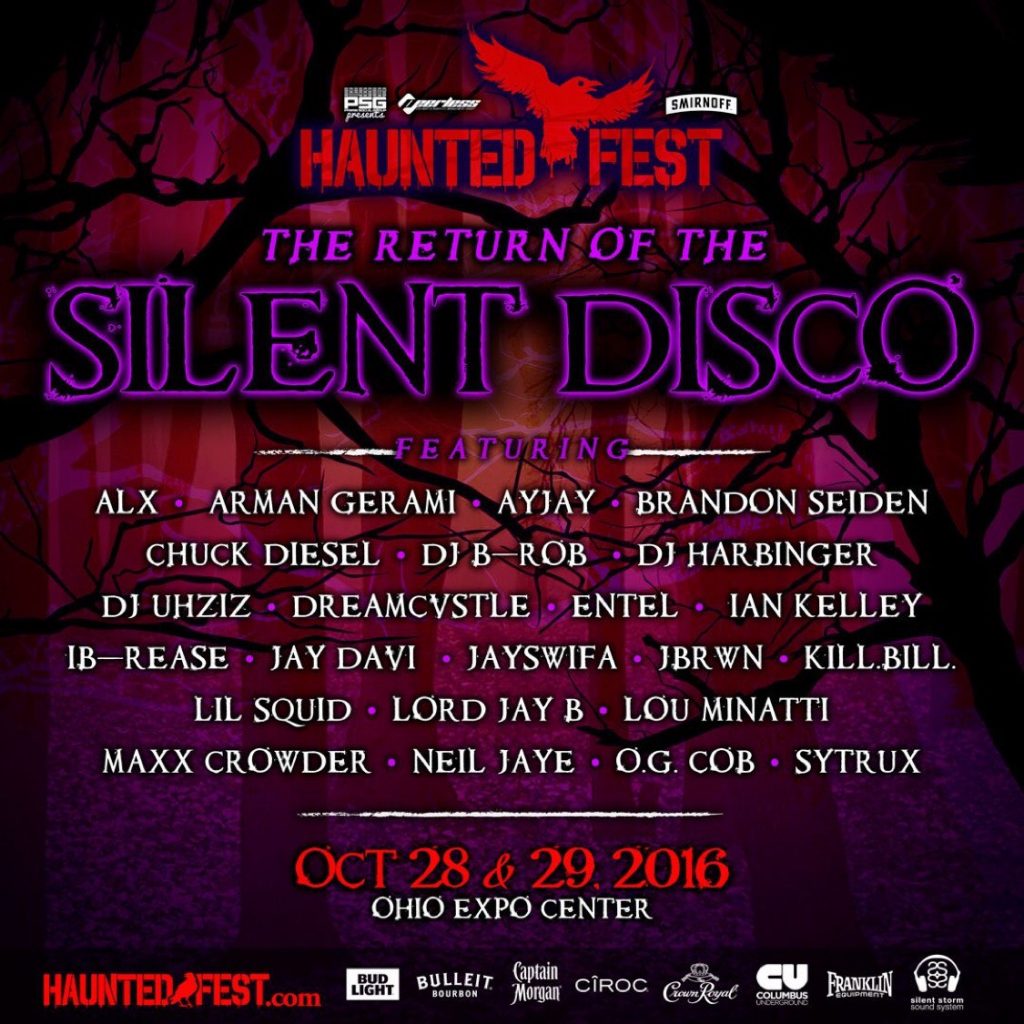 The Lausche Building is a spacious, 52,000 square foot building that is perfect for a massive stage and cutting edge production that is sure to make your Halloween all the more special. With a massive space, Extra amenities will be placed around the building to provide you with the best possible Haunted Fest experience. For a price of only $95 for the entire weekend($60 Friday and $35 Saturday), you can make this Halloween one of your best experiences yet.
Parking will be available on site as well as Ubers.
For more info: http://columbus.hauntedfest.com/info/
For Tickest: https://www.eventbrite.com/e/haunted-fest-columbus-2016-tickets-26726770490?aff=HFsite
Leave a Reply