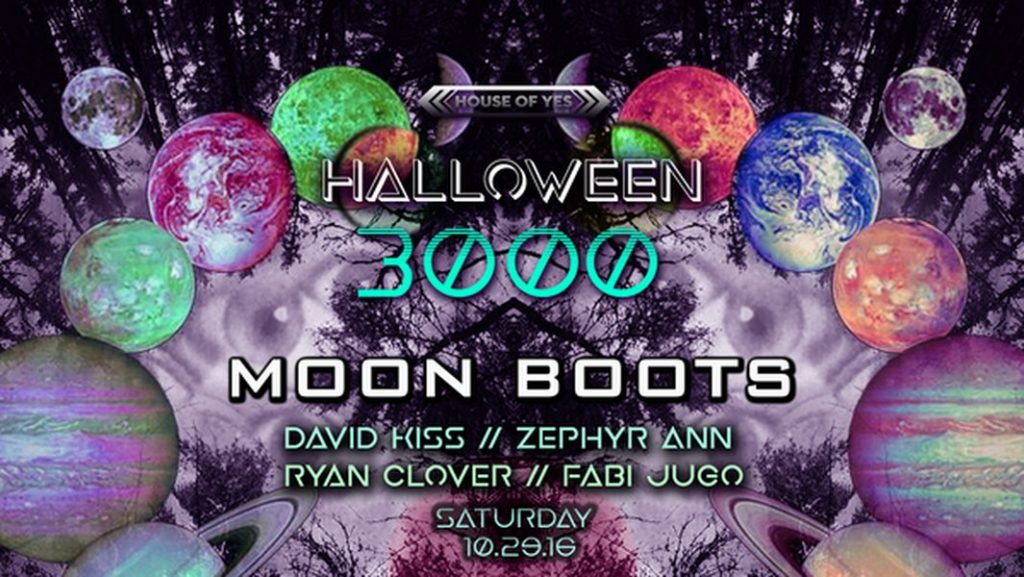 This Halloweekend, House of Yes in Brooklyn will be hosting the Halloween 3000 party to bring what they call a "futuristic space themed party" to Bushwick as they celebrate Halloween for the year 3000.
The party will be taking place Saturday, October 29th with artists throwing down disco and future bass tracks for the night.
Artists performing include:
Moon Boots
David Kiss
Zephyr Ann
Ryan Clover
Fabi Jugo
A special event for the night include a costume competition for attendees to show off their awesome space and out-of-this-world futuristic costumes. The winner of this competition will be rewarded a bottle of Moet for the night and win a free private hot tub party for themselves and eight friends redeemable at a later date.
Other features for the night include
Intergalactic aerial acrobatics.
Abduction stations and secret science chambers.
Edible delights from alien food.
Dance astronauts, cyborgs and cyborgettes, space spiders, skeleton ghost aliens and more.
If you are in Brooklyn for Halloween weekend and you're looking for something on Saturday night, make sure you attend this awesome event. Tickets can be bought here.
Leave a Reply