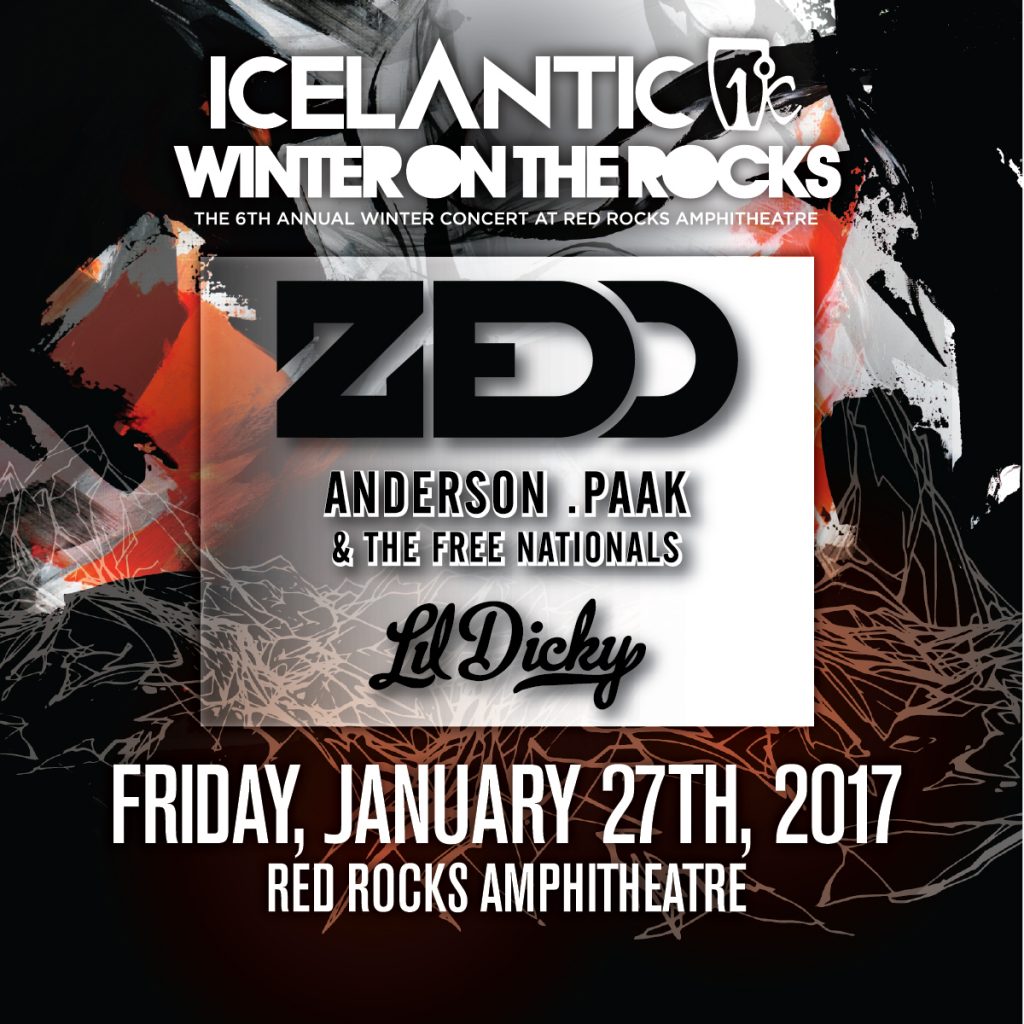 The first Red Rocks show of the year returns as Icelantic Winter on the Rocks brings the 2017 edition to town. With an all-star list of talent, the 6th annual show looks to be bigger than ever. Having attended last year, I can tell you that while everyone is geared up for a blizzard, it is a rowdy good time on the rocks with a chill in the air and the bass coursing through your feet.
2017 brings the likes of Anderson Paak & The Free Nationals, Lil' Dicky, and last but certainly not least, Zedd. With a chilly January night in store for those brave enough to come out, a fashion show has been the norm for the past few years while the crowd is treated rather special for the first Red Rocks show of the year. There were art installations, hot beverages and of course some cold beer, but best of all, music began again in the famed venue.
Let's kick off the 2017 Red Rocks season with the likes of Lil' Dicky, Anderson Paak & The Free Nationals, and hopefully some new music from Zedd, while we all freeze our asses off together in the most beautiful venue in the world. Get your tickets now before they sell out!
Leave a Reply