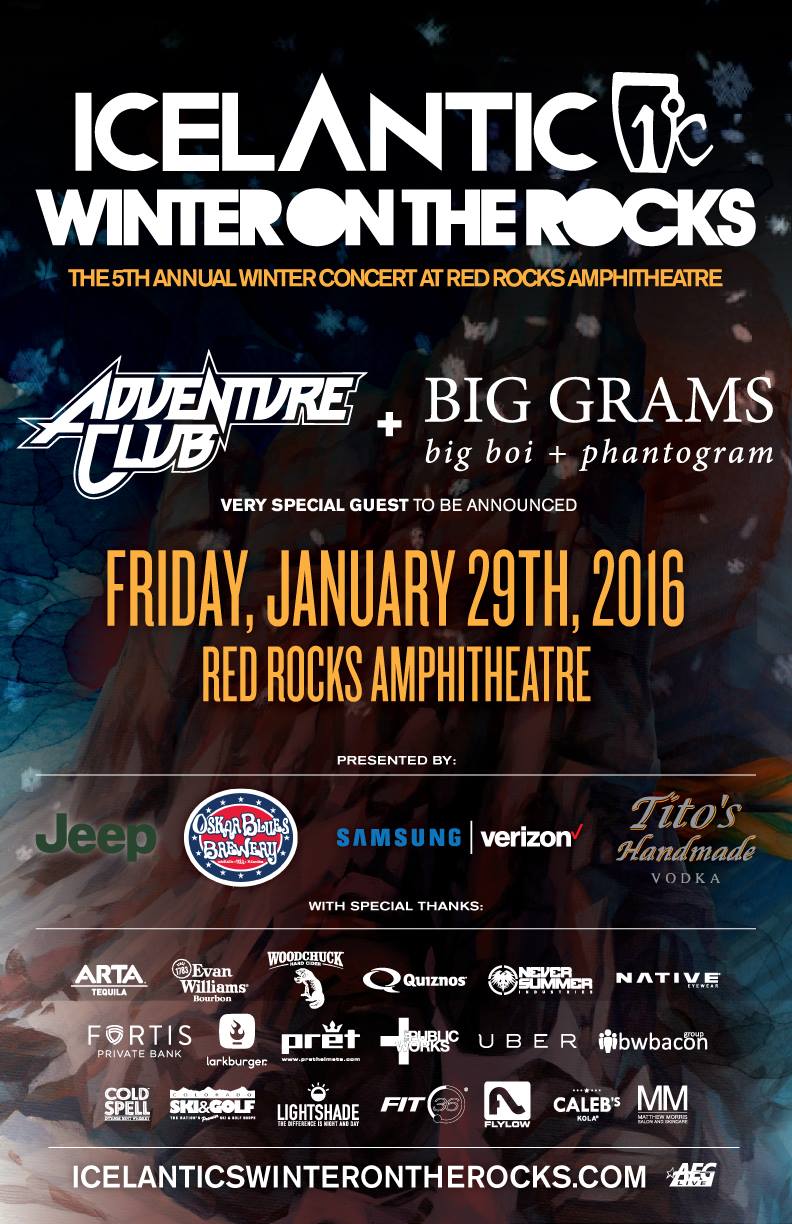 The 5th annual Icelantic Winter On The Rocks kicks off the Red Rocks season each year, occurring at the end of January. This year we will have the esteemed duo Adventure Club headlining what is sure to be a chilly night on the rocks, along with Big Grams (Big Boi and Phantogram) and another surprise duo, Half Color (Paul Basic and Michael Menert). I am absolutely stoked to be attending my first Winter On The Rocks as I have been to shows at Red rocks for years, though this will be the first where I expect it to be cold.
Given the beautiful views and picturesque venue, Red Rocks is sure to be filled with those clamoring for Adventure Club and their melodic dubstep. With everyone dressed for warmth rather than to impress, it will be fun to see who opts for the summertime feel and who plans to stay warm for the entire night.
Seeing Michael Menert and Paul Basic will be a chilly treat as well as the performance by Big Grams. Each artist (Big Boi and Phantogram) can hold their own with any crowd, but together, wow, we are in for a treat. I am truly excited to kick off what will be my 5th Red Rocks season with the 5th annual Winter On The Rocks. If you don't have tickets now, make sure you snag them quick for a frosty night out at one of the best venues on the planet.
Leave a Reply